Shandreka Burrell Shoots For The Stars, and Changes Her World.
Living life to it's fullest potential is not always straightforward in our society.
People tell us how we should, look, and feel and if you don't fit into the standard it is natural to feel as though you don't fit in, or that there is something wrong with you. It is essential to keep yourself healthy, but it is hard to deal with the emotions that come along with being overweight and feeling inadequate.
"I struggled with weight my whole life. I was always overweight, and it impacted my life in so many ways. I decided to have surgery at 28 years old. Being that I was a young woman, my weight hindered me from enjoying a lot of things as a young adult. I felt I was unable to live my life to it's fullest potential."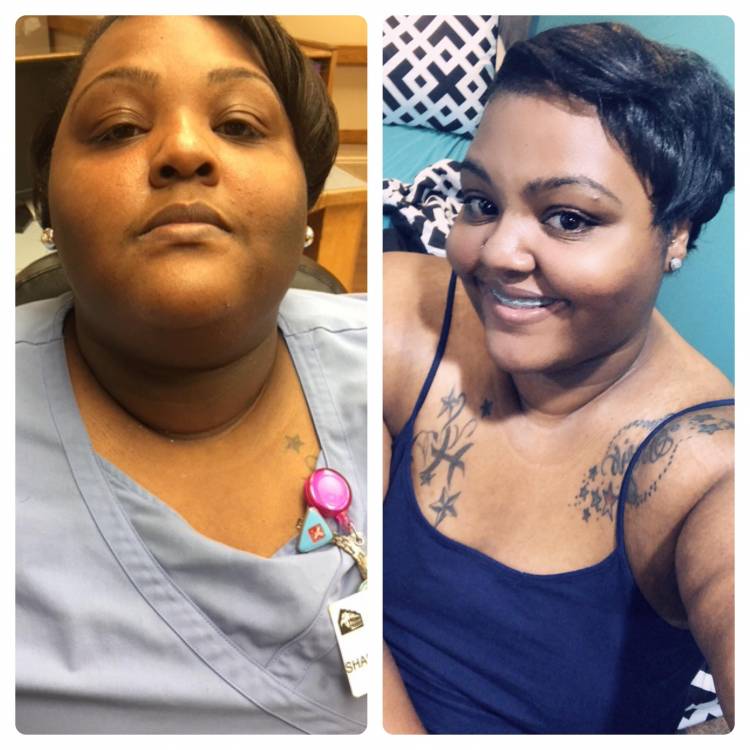 Shandreka Burell addresses her life before surgery and how she believes she missed out on so much due to how she felt about herself and how being overweight affected her ability to do things. One instance she recalls is being at an amusement park with her family on vacation and not being able to fit on a ride because the security bar would not lock. She felt embarrassed and ashamed. Being able to enjoy carefree time with our loved ones should not be diminished due to feeling bad about yourself, but Shandreka's insecurity was laid out for everyone to see in that moment and was a memory that really stuck with her.
"There were plenty of things that I wish I had done but couldn't do because of my weight, things such as participate in activities, wear certain clothes, stuff like that. Weight loss before surgery was very hard for me. It was more so like the yo-yo effect. I would lose weight and gain it right back, lose it again, and gain back more. Before surgery, I tried a series of diets and programs with adding exercise routines as well as even taking diet pills with the help of a doctor, and nothing seemed to work."
In everyone's life there comes a time where you hit a wall and break down the things that you need to change in order to be happy. When it comes to losing weight, it can seem impossible, and there are times when you may feel like it will never happen so what is the point. Many people go years thinking they can lose it with diets and exercise and it doesn't always lead to lasting results, luckily some realize there may be something that they have yet to try, and then they find Pompeii.
"I looked in the mirror at myself on my 28th Birthday. I felt like I was trapped in the body of someone else and had no escape. Not to mention I felt that I was too young to be that big and having problems with my back and everything else that came along with obesity. That is the moment when I decided that enough was enough."
Shandreka is a nurse, so she had been reading and researching the gastric sleeve for years before deciding to do it. She never thought she would consent to have a surgery done in Tijuana Mexico, but then she found Pompeii and through all of her research, felt comfortable with her decision.
"My journey preparing for surgery was filled with anxiety, nervousness, and contemplation, but with the help of Pompeii's Surgical Support group page on Facebook, it eased my mind seeing the success stories and all of the positive feedback. Though I was concerned about the side effects, the risks associated with the surgery, and if I was considered too big for the procedure."
Before her surgery, Shandreka always felt confident but knew she could be healthier, more fit, and was unhappy within herself in that area of her life. She never had any significant health issues even though her heaviest weight was 411 lbs.
"I remember my primary care physician telling me at one point "You're a lucky individual to not suffer from so many issues that your weight could have caused you to have."
Shandreka had the gastric sleeve surgery which restricts the intake of food and liquids when eating. Her recovery went great. She followed the post-op instructions she was given, and she kept thinking to herself,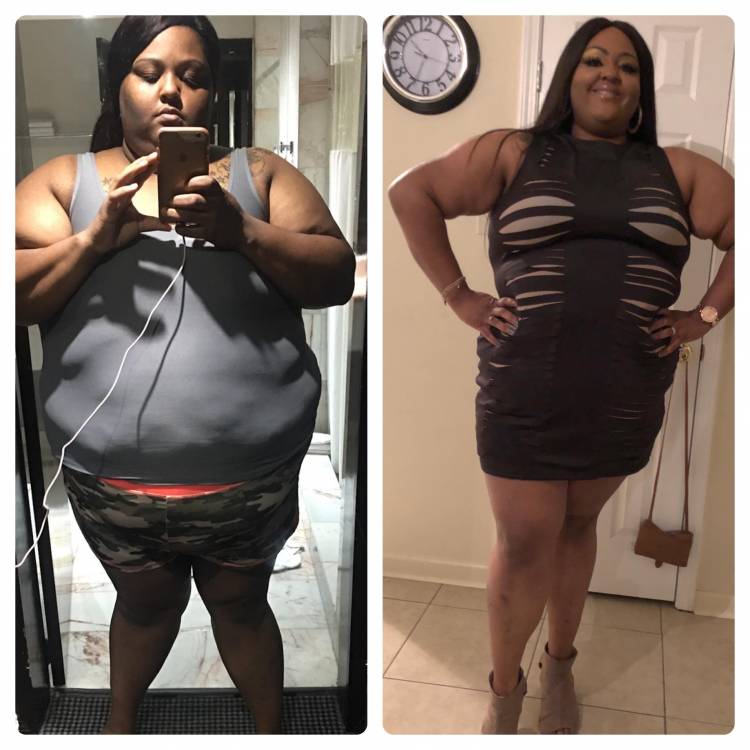 "I hope I don't mess up because I worked really hard to have this procedure and I really want to be successful in losing weight."
Some time after her surgery, she went to the State Fair and was riding all the rides and was elated seeing that she had room between herself and the safety bar. Shandreka came full circle back to her memory recalling the shame she felt at not being able to fit on rides and thinks of this as her first happy memory after having her surgery, and what a powerful moment it was for her.
"My health is better than ever since surgery. I am more energetic, more fit, I work out more, and I am more educated on the things I intake, and I feel so much better. I don't have any more back aches, no more being tired out after walking up the stairs, life is great!"
She is so happy that she found Pompeii, and raves about her experience.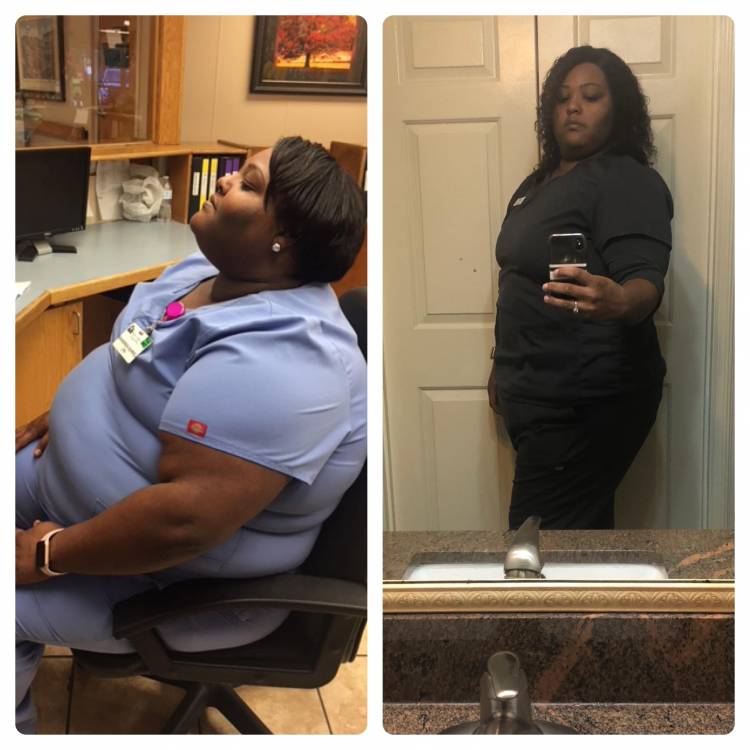 "My experience at Pompeii Surgical exemplifies perfection, and that speaks volumes coming from me, being that I am a nurse and I have worked with patients in the states that had the same procedure I did. The reason I say Pompeii exemplifies excellence is that the staff makes you feel welcomed, the bedside manner was great! They treated me like I was family, and not to mention Dr. Saucedo came to visit me several times while in the hospital after the procedure. He even came to meet me before the procedure while they were collecting labs. I love the fact that Pompeii gives you a flash drive with a video from your procedure and pictures. 8 weeks after surgery the staff from Pompeii called me every Friday to update me on the stages of the diets I was supposed to be on, and what I should be intaking at that point in time, it was all amazing. The most important thing I want people to take away from my journey is that in order to see sunshine, in the end, there will have to be rain in the beginning. I was faced with so many what-ifs before deciding to go with the procedure. Thinking about all the what-ifs and negative things people were saying about surgery, not to mention the fact that I was going to Mexico to have it, made me not want to go. I followed my dreams and went by myself, so I want people always to remember to research your facts, shoot for the stars, and make a story for yourself that people will never forget."