Deidre Paige Tells Everyone about Pompeii Surgical
Kids say the darnedest things. This is a phrase that is said so often, but every so often, a child says something that brings attention to things we don't want attention brought to.
"I'm a hairdresser. So I meet all kinds of people. One particular day I was doing my usual highlights, and I had to get developer. As I was walking, one of my coworker's client's three-year-old daughter looked at me and said, "YOU HUGE." I was horrified. To make matters worse, everyone laughed, including my boss, at the time. I wanted to crawl into a hole. I tried to laugh it off, but I cried on the inside."
Deidre Paige is one of many who have had this experience. She was dealing with enough self-deprecation, and then this little girl brought to the surface that pain that Deidre tried to suppress. Deidre had been suffering with her weight since she was nine years old and had lived with this pain almost her entire life.
"The constant comments of we have to go to the grown-up people department for you are always in my mind. It told me I wasn't "normal."
Deidre didn't decide on surgery right away; in fact, she tried everything she could think of to lose weight and feel better about herself. She tried diet after diet, never reaching any success. Atkins, Slim-Fast, Weight Watchers, Suzanne Summers, Richard Simmons, anything she thought might yield some results, but she never found them. She wasn't necessarily miserable with herself, but she didn't feel the way she wanted to feel.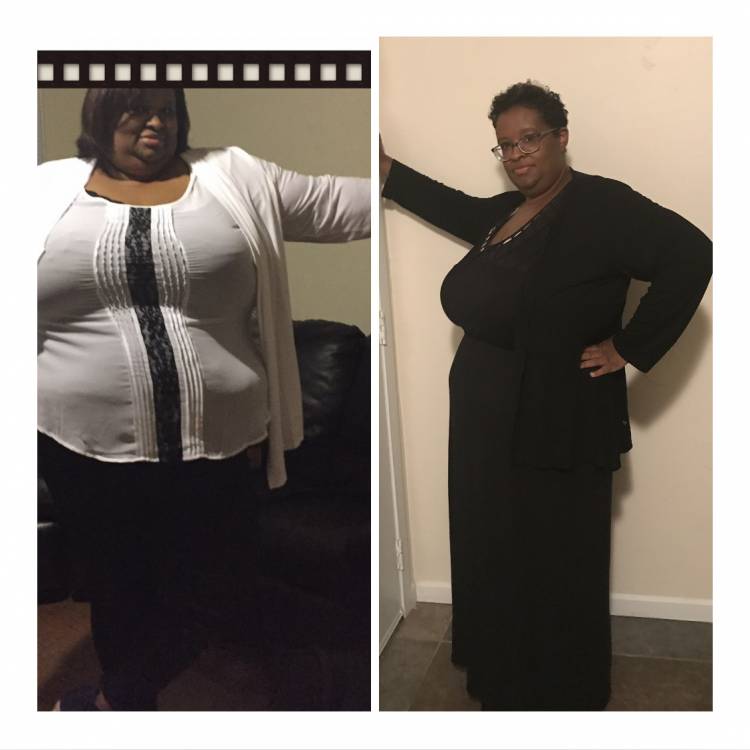 "Here's the thing, I've always been the fun one. The great personality. The clever one, the funny person. But I never considered myself pretty."
Deidre was dealing with high blood pressure, PCOS, irregular periods, and issues with her breathing. She was suffering from her health and was going down the road of becoming diabetic. She knew she needed to do something, but was unsure of what else she could do.
"My friend had the weight loss surgery years before, and she had told me about it. My turning point was 11 months ago. I have been overweight for many years. My Husband had decided to leave our then 17-year relationship. Up until then, my focus was on work and family. I had neglected myself for so long. I had looked into the surgery before, but my insurance wouldn't cover it, so I just said I'll work out, that never happened. I looked into Mexico a few times, but never did I follow through. I had been looking into Pompeii Surgical for a while by then. On December 18, 2018, I woke that morning and called Pompeii Surgical. 2 months later, I was at the center."
Deidre, after years of missing out on opportunities and adventures she wishes she would have been able to do decided to take charge and at last attack this problem head-on. She was determined, and it showed in her pre-op journey.
"Preparing for surgery was crazy. I was literally on the Pompeii Surgical group every hour reading comments, asking questions, looking at results, and trying to compare. Trying to figure out the proteins I should get. I was on a new weight loss high, haha. I had so many food funerals, it was ridiculous."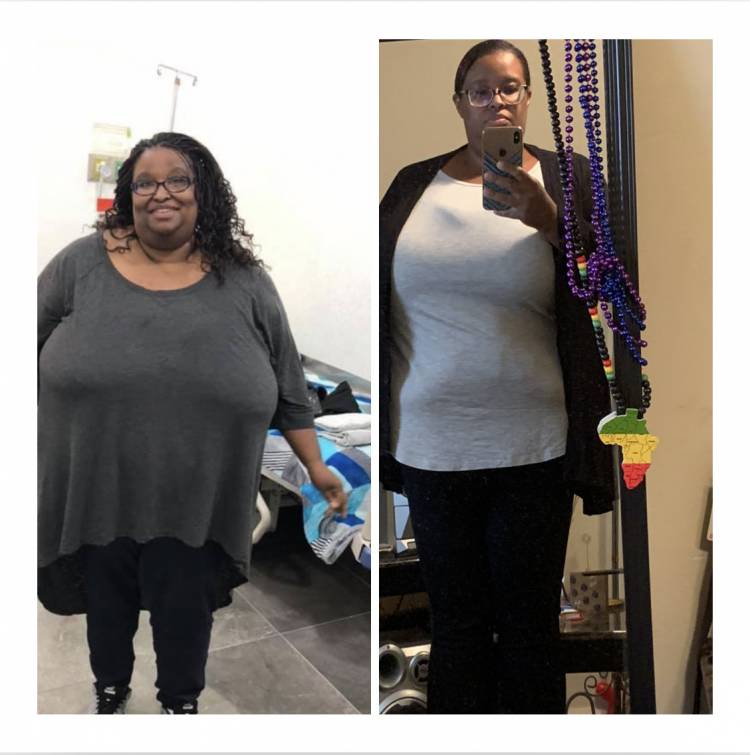 Her determination was leading her toward her future, but she still had a few concerns about the surgery itself.
"My concern was, will I wake. I had never had any type of surgery before, so that was my main concern. I had done my research, and I was ready for all of everything else."
Deidre faced her fears and had her Gastric Sleeve procedure done with no complications. She had 75% of her stomach removed and was left with a banana sized pouch.
"I took two weeks off of work. When I first got out of surgery, I thought to myself, what did I do to myself? I was kind of disoriented. I couldn't believe that I had actually had surgery. I wondered, did I do the right thing? How much pain will I be in? Can I walk? Will I see the results instantly? The first happy moment was getting the Pompeii Popsicle."
Deidre's health has rapidly improved. Her blood pressure is now healthy. She no longer has to fear developing diabetes. Her PCOS is under control with her doctors, and her breathing is better, and she no longer snores at night when she sleeps.
"Pompeii Surgical was excellent. They were very thorough. From the first phone call, no stone was left unturned. You ask anything, express your concerns, they would reassure you. From confirming your pick up times, hotels, surgeons, nurses, they were on point. The staff was wonderful and nice. I couldn't have made a better choice. I am forever grateful to them for allowing me to have a second chance. I absolutely tell everyone about them."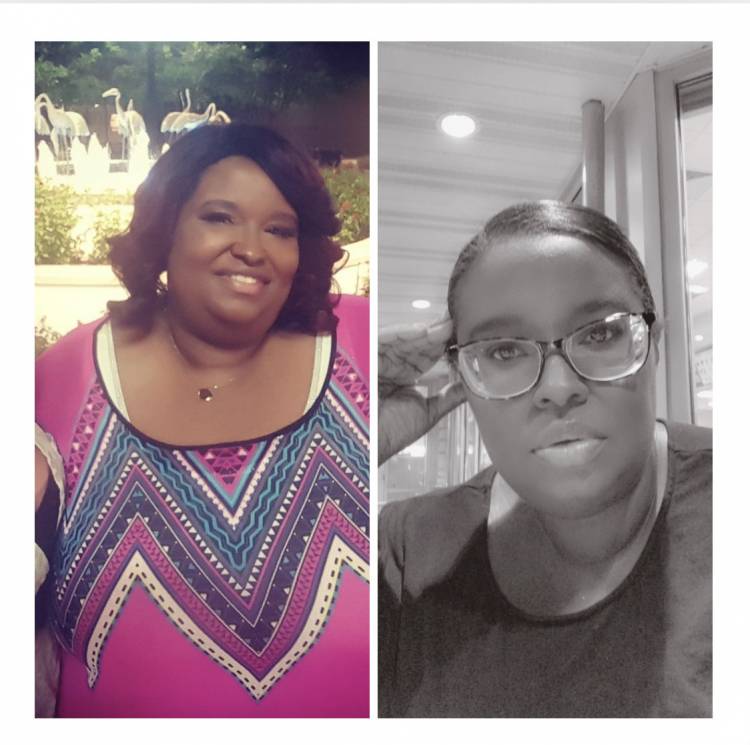 Deidre looks back fondly on her experience with Pompeii Surgical and has zero regrets moving forward.
"What I learned is you have to take care of you. You are valuable, and there is only one you. We get so caught up in everyday life that we forget about self-love and self-care. I now live by the rule that we eat to live, not live to eat. I am responsible for my actions. I take full responsibility for allowing this to happen to me. I'm learning that the more I lose, the more of my insecurities come out. The more I lose, the more I have to see myself as who I am and not the image of how others saw me. The more I lose, the more I realize that I am now really living and not just existing."
It is brave and admirable to openly face the things that you have suppressed. To face yourself for who you really are inside. Weight loss surgery is not a cure. You don't get it, lose the weight, and then automatically get over all of your insecurities. You have to face them. It's hard work, and it might take some time, but give yourself the time and energy to find who you truly are and to learn to be happy with that. Be patient with yourself and don't give up. You have come this far. Deidre hopes that her story will help people to do just that.
"My message would be: never second guess yourself. Listen to yourself. Don't listen to other opinions about you. No one knows you the way you know yourself. If you have an option to have the weight loss surgery, have the damn surgery. Your life and well being shouldn't be up for debate. Remember, you are a priority. Take accountability for your part, forgive who you need to forgive, including yourself, so that you can have a successful weight loss journey. The surgery is a tool, but the hard part is all mental. You have to work on your mind as well as your body. The two go hand in hand. Also remember if you eat some ice cream, don't panic. It's ok, Rome wasn't built in a day, and neither were we. We are undoing years of bad habits and poor choices. Hug yourself, Love yourself, be kind to yourself. Learn to embrace and accept what you can't change and change what you can. Obesity is a disease that doesn't discriminate. It comes in every sex, nationality, race, creed, rich, poor, sexual preferences, etc. It doesn't matter. We have to support and tackle the disease as one. #unite
One Love,
Deidre Paige."
We should all take these words seriously. We all go through trials and tribulations in our lifetime, but we only get one try at this. If something is offered to you that could potentially help and even save your life, is the work worth it? Are your life, health, and happiness worth it?