Yvonne Reilly Shares Her Story in the Hopes to Help Someone Else With Their Battle.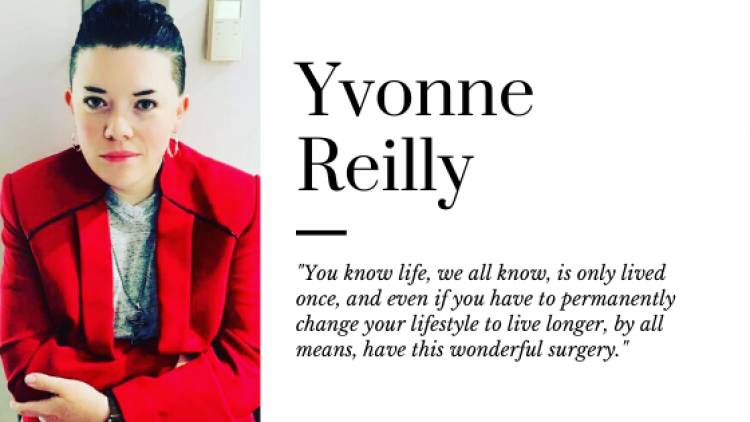 Some grow up in a family who all pretty much look the same. Heavy, skinny, same hair color, it's all up to genetics. Every once in a while, genetics just don't match up. For Yvonne Reilly, she always felt different from her family. This created a feeling of being different, which can cause issues of self-consciousness.
"I was always the heavy child growing up; anytime I was around my sisters, I could always tell I was bigger than them. Growing up and being overweight made me really self conscious about my appearance. Even getting bigger sized clothing made it even worse. And trying to get out and enjoy outdoor activities around other kids my age made it slightly difficult because I couldn't keep up with them being out of shape due to my weight."
Feeling so different from her sisters, and knowing that she wasn't having any luck doing anything about it made her feel even more cynical about the situation. Whether we want to or not, we all compare ourselves to others, especially if you are feeling self conscious about yourself. Noticing that she was always bigger than her sisters did not help her to feel better about her weight. Yvonne doesn't regret much but does which healthy eating was instilled in her life at that critical point.
"Maybe growing up if my parents had enforced a healthier eating habit early on in my childhood, then I probably would've had a different outlook on my relationship with food."
Yvonne was no stranger to trying to lose weight, having dealt with it her entire childhood. She had tried many different methods over the years, and nothing had ever yielded lasting results. She was feeling hopeless about the fact that these things that seemingly worked for others weren't working for her. She knew there had to be a better way.
"I had been through weight loss on my own before, but knowing there are special "tools" you can get to achieve it better, I was all for it. I had previously started cutting back on sodas to diet sodas to juices to 100% real juices and incorporating a gym workout plan."
Yvonne had thought long and hard early on about bariatric surgery, but for different reasons, it just wasn't an option for her at the time.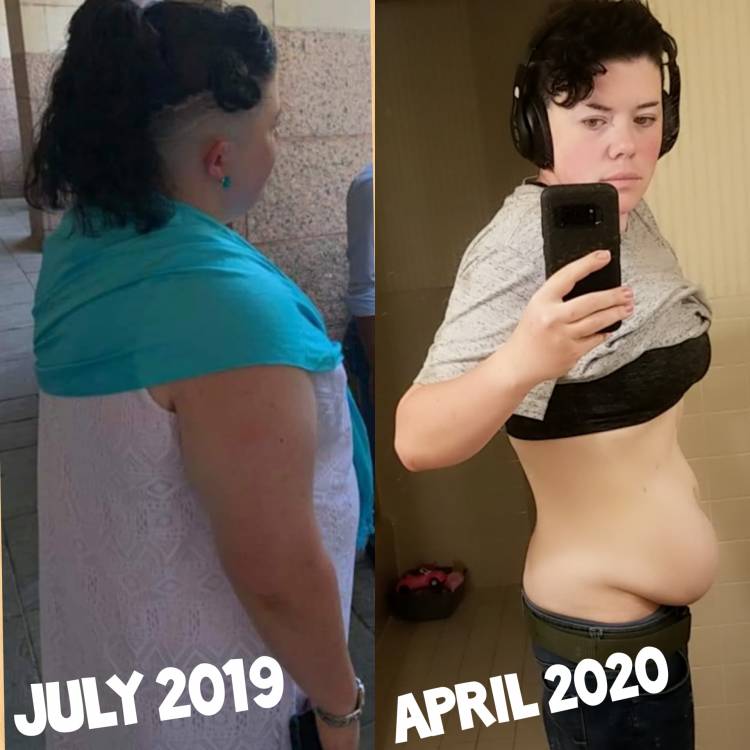 "Back when I was 16 and 240lbs, I had a long and hard thought about which path I wanted to go as far as my health was of concern. I also knew that my own mother had used her own opinions against my wants with regards to healthcare for myself. I knew that if I had asked my family about weight loss surgery that they were just going to flat out deny me . But at first I did lose the weight on my own with extreme dedication . I also reached my goal of losing the weight and joining the US Army but to only later have the weight start piling on me again after. Even with PCOS issues of my fertility this made weight loss even harder. So I decided on a Gastric Bypass for myself in the future."
Yvonne did not have any obesity-related medical issues that she discussed, but never felt completely healthy due to her weight and lifestyle.
"I always felt unhealthy. Even trying to play with my daughter out in the park made it difficult and I had thought to myself that I want to be in the best shape of my life for her, I don't want my child to see that mommy is always tired or has no energy."
Yvonne knew that bariatric surgery was going to be an expense that she possibly wouldn't be able to afford.
"I had researched different out of pocket weight loss surgery centers. Ones you can make payments with. Being that Pompeii was the highest recommended one, I happily chose them."
Yvonne was mostly concerned with not only being able to afford the surgery being a full-time student but also whether or not she would be able to do it and follow through with this lifestyle change. She, however, did feel as though this was the right decision for her and felt some control of her life come back into her hands.
"I felt in control. Like I was not going to let this back, and forth weight loss to weight gain lifestyle continue. I finally had a grasp on my health for once in my life about where I wanted to go."
She as rightfully nervous about the surgery and whether or not she would have complications, but Pompeii Surgical calmed her fears.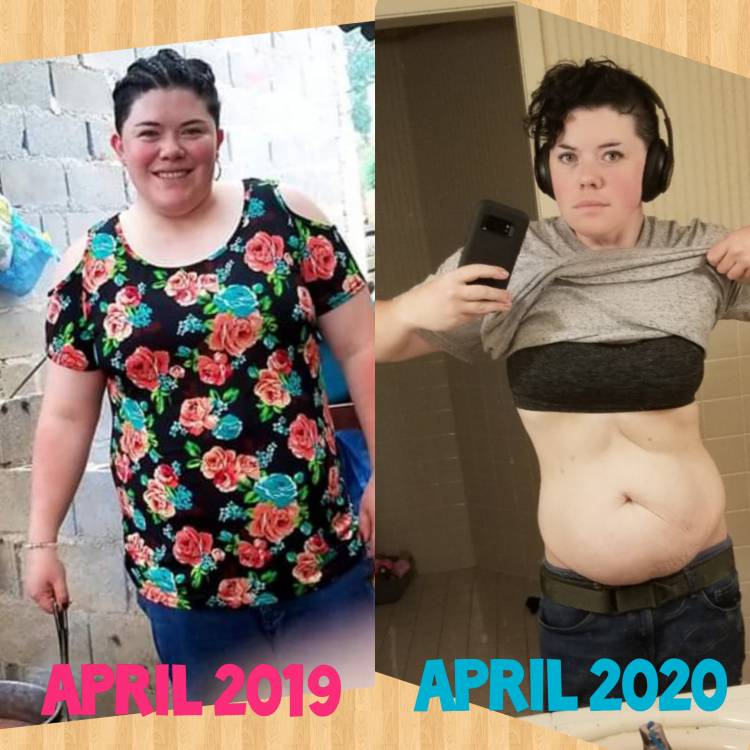 "I felt totally safe having my surgery done by Pompeii and Dr. Quiones. I had the RNY Gastric Bypass; this reroutes your ability to absorb most calories you take in with the food you eat and reduces the overall size of the stomach, which can control the oversized eating habits."
Yvonne's complication-free procedure made her feel so much better about choosing the path she chose.
"I felt relieved that I finally had it done. I felt accomplished and empowered. I felt to myself that I was absolutely ready to work on "me" for once to get my weight under control!"
After her surgery, Yvonne was feeling things she had never felt before and was having so many positive moments that she simply couldn't believe that this was her new life.
"Seeing all the non-scale victories and cleaning out my closet were the best things going through this journey! I am absolutely much healthier now! I can finally go throughout the day and not feel tired. I can do a lot more work around the house now and can also enjoy taking my daughter outdoors for fun."
Knowing the difference this surgery makes on even the little things in her life is proof that this surgery was the right choice for her.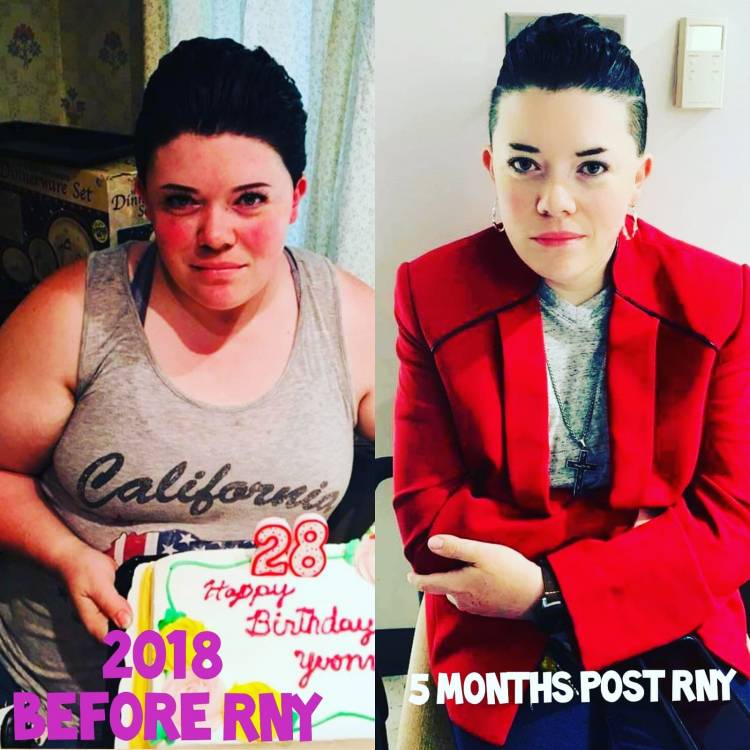 "Pompeii was very informative and professional from just calling to ask questions before even applying to getting there the day of surgery, and also the surgeons were very professional. I had the best treatment and care from Pompeii than any American hospital ever.
If my story could help somebody out there who was in my position, I would say that they should do it. And by doing this, not just for other people but for yourself. You know life, we all know, is only lived once, and even if you have to permanently change your lifestyle to live longer, by all means, have this wonderful surgery. And of course, it's not going to be an easy process like a "fix it" button, but I would do the entire thing all over again if needed. And when you get to experience those non-scale victories, it makes everything worth it!"