Welcome to Pompeii Surgical Center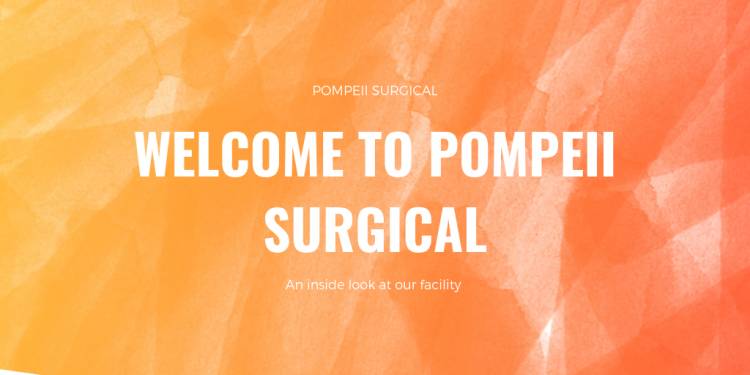 The Pompeii Surgical Center boasts about it's lowest complication rates in the region and for a good reason. This center is trusted by thousands of Bariatric patients every single year and continues to maintain raving reviews by patients all over the United States.
Pros
This is an English spoken facility.
"We have 24/7 American/English speaking translators for our patients. You will never have any problems communicating while in Mexico."
We have state of the art Operating Rooms.
"Have peace of mind in our modern and pristine operating rooms. We host all of the life-saving equipment needed to perform any procedure required during an emergency."
We are a qualified surgical center.
"Our surgical center is designed specifically for Bariatric procedures and utilizes the proper equipment to fit the special needs of our patients."
We have a bariatric pharmacy.
"We host one of the most complete specialized bariatric pharmacies on location, ensuring the safety of our patients during the operation in case of emergencies."
"Our center has zero facility infections and zero diplomacy action inquiries with any agency, thus maintaining a perfect record."
"We hire full-time independent inspectors to ensure our facility exceeds even USA standards and policies of surgical center requirements."

Pompeii Surgical is flawlessly clean and comfortable. They hold themselves to a higher standard, and that will be made clear the second you enter the facility.
"From American coffee to Calvin Klein pillows, your room comes with all the comforts of home. Our private and semi-private rooms come equipped with complimentary iPads, US phone lines, Internet access, and guest services for your companion 24 hours a day. Our surgical center has two state of the art operating rooms, and 17 patient recovery rooms on two separate floors offering a boutique experience for patients who value personalized service."
Pompeii Surgical has been newly expanded with newly constructed recovery wings. Pompeii Surgical knows that patients deserve the best, and the rooms have been developed and set up for comfort.
"Enjoy brand new patient rooms, state of the art surgical facilities, and more."
There are singles, doubles, and suites available. The rooms are far from your average dull patient room. We have smart TV's, High-Speed Internet, iPads, AC/Heat, and all of the comforts of home.
"Our rooms are equipped with sleeper sofas for your companion to sleep. Suites have limited availability but offer an additional room and desk area for those who have companions that need to keep up with work. suites also have their own luxury bathrooms."
Pompeii Surgical has spared no expense when it comes to your comfort and enjoyment, and the bathrooms are no exception.
"Our modern bathrooms are equipped with modern posh finishings and designed specifically for bariatric patients."
Pompeii Surgical knows that the facility being clean and top-notch is a considerable factor in your decision where to have your surgery. Pompeii Surgical operates with American standards. Most surgical centers in Mexico only follow Mexico requirements, which is probably a reason for negative reviews at certain facilities. Pompeii Surgical cares about following standards to the T to ensure patient safety and satisfaction.
"We duly regulate our facilities with third party consultants to ensure we follow both Mexico and USA regulations in all aspects of our facility. We are the only surgical facility in Tijuana Mexico that voluntarily undergoes additional regulation in order to meet the expectations of our US-based patients."
Pompeii Surgical's facilities are sterilized from top to bottom multiple times daily and exceed both Mexico and US standards.
"The average cleaning staff ratio in the US is 7:1. We, on average, keep a 3:1 ratio of facility cleaning staff to our patient count in addition to our dedicated operating room cleaning team."
Pompeii Surgical only offers medical services to healthy patients.
"We have a ZERO policy for employees or suppliers entering the building if they are not absolutely in great health with doctor approval to return to work. Many hospitals treat the local population for common illnesses, and this creates a hostile environment for patients who are traveling from other countries. Contracting even a common illness can make recovering from surgery more difficult, and exposure to illness you may not be used to from your home country is serious. When traveling for surgery, only consider private surgical centers for your procedures."
In the operating room patients often require different injections and medications depending on the situation, and unlike other bariatric facilities in the area, we don't just carry basic life-saving medicines and equipment we stock hundreds of life-saving medications associated with bariatric and general surgery. Other facilities deem this too expensive or not crucial enough to keep in the facility.
"Our patients are like family, and every situation is crucial enough to be prepared for."
Being in Mexico can be intimidating, especially when you add in bariatric surgery, which is already scary enough. Pompeii Surgical wants to make you more comfortable; therefore, the facility speaks 100% English.
"Our facility is known for having a true native-speaking staff. Being in Mexico can be intimidating for Americans because they do not speak Spanish. When you're in pain or scared, it's important always to be able to communicate with your nursing staff and express your needs and concerns. At no point will you ever be without communication with our surgical group."