Tara Roberts, "Pompeii Surgical, Thank You."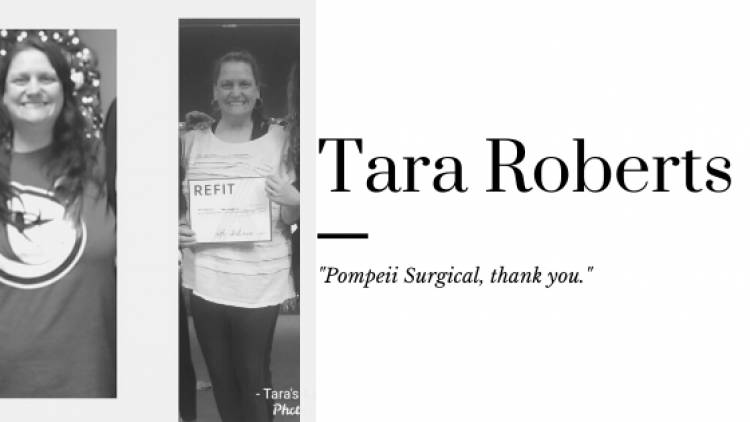 Everyone deserves to feel good about themselves and be confident when they look in the mirror. It is heartbreaking when someone feels like they don't want to live the life that they are living because of their size and or health. Quite often, someone has something about themselves that they are self-conscious about that can lead them to depression. Weight is something that many are hard on themselves about. Tara Roberts was feeling very down about her size and how she saw herself and her future.
"I almost felt like giving up on life if I had to be fat."
Tara, like many, dealt with the more serious weight gain after having children and did everything she could think of to lose weight but never found any lasting results. Dieting and exercise can only get you so far. Still, if you have a predisposition for natural weight gain or inability to lose weight, this may not work, along with many other issues that can make it difficult to lose weight.
"After giving birth to my child, it seemed like I could never lose weight, so from about 29 years ago to now, it has impacted my life by making me feel lazy, sluggish, tired, and just like a blob."
Gaining weight makes it difficult to be confident, primarily if you are not used to the weight and don't like what it does to the vision you are used to. Tara found that she could lose weight after dieting and exercise; however, the weight would always come back in a vicious cycle, and she wasn't sure what to do to change that. You can only do so much diet and exercise, and if either it isn't a feasible life change, or it simply isn't giving you the results you want, it can be easy to give up.
"I tried all different kinds of weight-loss companies weight watchers twice, Jenny Craig, South Beach diet, beach body diet, American slim down, even sprinkled stuff on my food, I drink liquid at night that works while you sleep, keto diet pills, weight trainers, sweatsuit, sauna suits, blankets, body wraps I did keto, I did HCG injections and starving, I tried fasting a water cleanse and egg challenge, peer pressure, I did gyms, I did Fitbit challenges. EVERY THING. YOU name it I've done it."
Weight loss surgery isn't something that is widely done or talked about due to either the inability to get your insurance to cover it. Still, some people are also embarrassed or what to avoid negative comments from friends and family. After all, dealing with negative comments about weight gain, who would want to deal with people saying negative things about taking a step to create a lifestyle change. Tara had dealt with a life of battling weight loss and living everyday life and was struggling.
Some find that before surgery, they would have devastating moments that impacted them greatly and made them even more self-conscious than before, Tara didn't have one particular moment that devastated her but feels that her weight and confidence prevented her from wanting to venture out.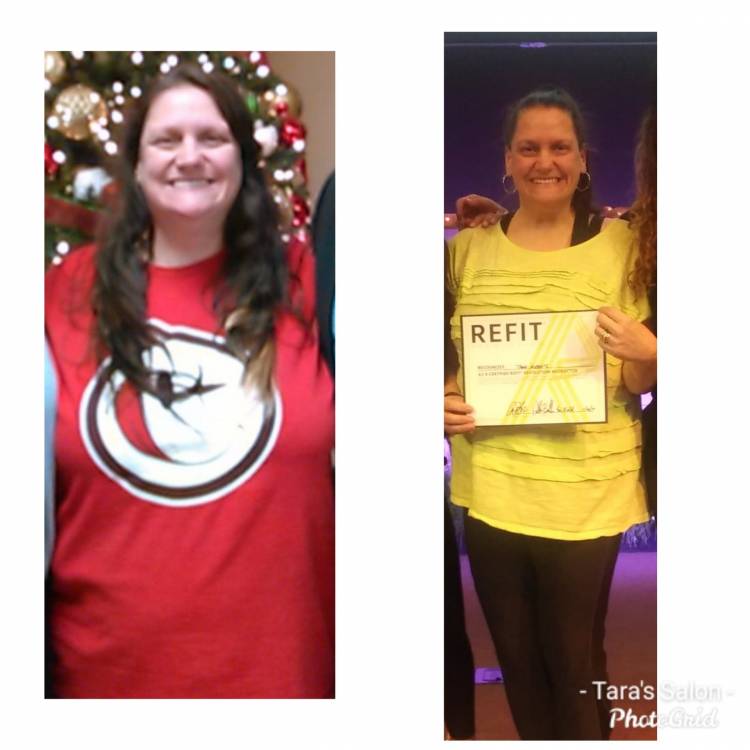 "I refuse to go out in public at the town I grew up in just in case I ran to a person whom you met me when I was thinner. I wish I would have taken more pictures of myself. Signed up for more active events, and played with my children more. I would even want to run a marathon or at least to participate in local 5 k's."
Tara finally hit her rock bottom after too much time feeling bad and battling negative thoughts about herself. It is so easy to become your own worst enemy and poison your mind with depressing thoughts about who you are. Feeling negative about your weight is one thing, but it can quickly turn to depression, which Tara had just about enough of. She knew that she needed to do something serious to lose weight for good and feel healthy and happy.
"I took a hard look in the mirror, and I felt like I lived in someone else's body a fat, ugly, lazy, worthless person it's just a sad resemblance that gave me that feeling like I gave up on life. I'm turning 50 years old on January 20th, 2021, and I decided now is the time to either die or live my best life."
After deciding that she had one last chance to do something that would help her lose the weight for good, Tara did her research diligently, and found Pompeii Surgical through a google search, and tried to paint a picture of what life would be like after her surgery. She did everything she could to really make sure that whatever she decided would be the exact right decision for the rest of her life.
"I looked at pictures of before, and after of people who had the surgery, I looked at it at pictures of me before my weight gain. I wrote down the pros and cons of the surgery, and I prayed for answers."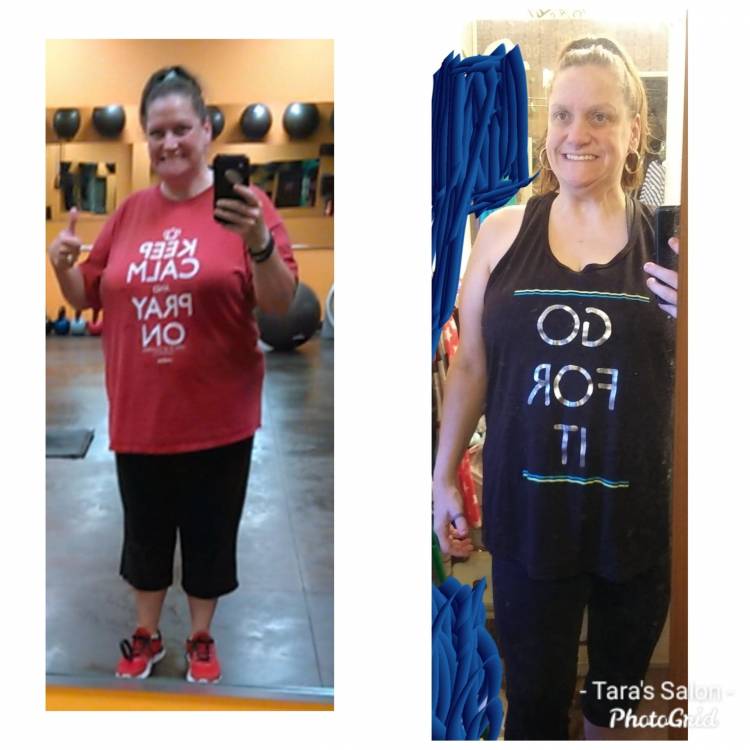 Tara was leaning towards having weight loss surgery with Pompeii Surgical but had fears and concerns that many of our patients have before deciding to have surgery and even after right up until the procedure time. It is natural to have fears about the unknown, especially something as serious as surgery, but it all comes down to making the right decision for yourself, the one that makes you feel good. The rest comes down to faith.
"My fear was dying from complications of the surgery not eating certain foods, or my hair would fall out, or my skin would turn all gray and be really saggy and just overall looking bad and being sick all the time."
Ultimately she decided to have her surgery with Pompeii Surgical and was confident that this was the path of her. She went into pre-op somewhat hesitant but knew that this was what she needed to do in order to have the life she really wanted.
"It wasn't too bad. I just finished a hundred days of keto, and then I started my pre-op for my surgery, which was mostly liquid and protein, so I wasn't in too bad of shape."
Tara's Gastric Sleeve Surgery was performed with no complications sending her on the path with the right tools to change her life.
"I had no problems at the Hospital; I had some gas and a little nausea. What went through my mind is when is the discomfort going to start. When I woke, Doctor G was standing over me, telling me that I would love him in a couple of months. I stated that 'I love him now' hehe He took 80% of my stomach, so I was very happy."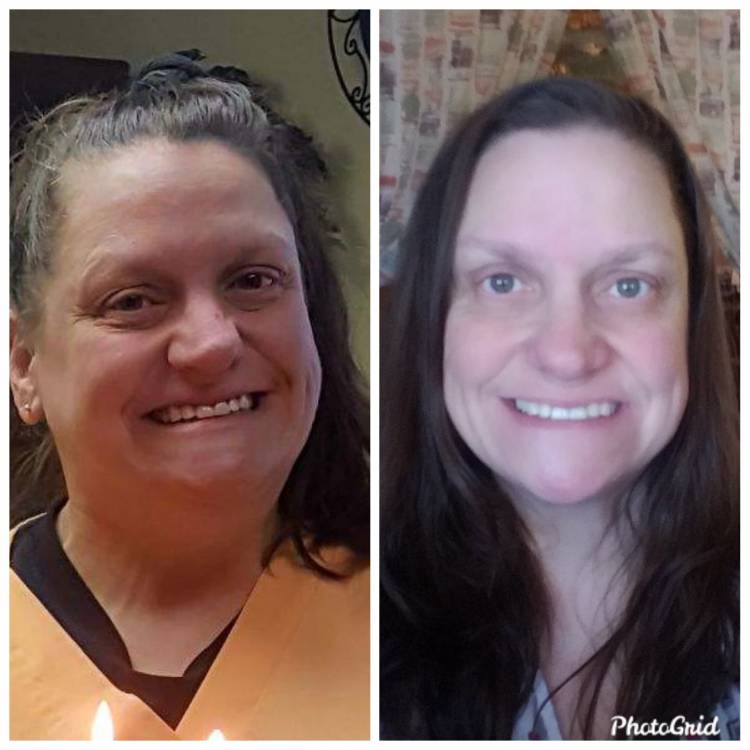 After her surgery, Tara was feeling great and not just happy about her shrinking frame, but also happy with her improved health.
"My health is improving daily each day is a new adventure for me .my blood work shows great stuff, no high cholesterol, no high blood pressure, and no pre-diabetes; all my reports are so good my energy is excellent .my attitude is getting really good. My want to do stuff is really good. I feel like my statement should be, 'Tara is starting to live her best life.!!!' because I am."
Tara could not be happier about her experience and her new life.
"My experience at Pompeii was an amazing time. I was treated like a queen, and my sister, my companion, was also treated like royalty. They treated me like family. After my Hospital stay, I stayed at the beach house. That staff was also amazing; if you ever had weight-loss problems don't hesitate to get surgery at Pompeii; it was an amazing awesome terrific, wonderful experience. I have nothing to say bad about my journey this far, and Pompeii Surgical, thank you."