Siobhan Redwood Wants Anyone Considering Bariatric Surgery to "Dive In."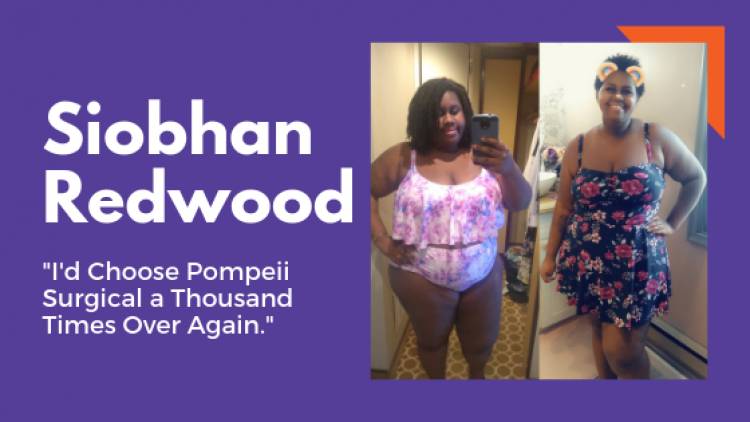 Some have minor struggles with weight through their childhood without too much issue. They never think it's an issue until the weight gain continues and gets worse. When you hit your twenties, and your body and metabolism changes, weight gain can happen drastically, and that is when the worry sets in.
"I was definitely larger than my friends through my teen years, but I wasn't near obese during my school years. I fluctuated between size 10 and 14 depending on if I was active in tennis and volleyball. During college, I steadily gained and was up to size 18 at 20 years old. By the time I was 24 years old, I was nearing size 20. Weight gain for me was a non-issue almost. I didn't feel sluggish, I was still running around theme parks with my friends, I could still walk for miles with no problems, and still wore super-stylish clothes and no one ever said anything negative about my body. Since I didn't feel like it was a problem I didn't do anything to reign myself in. That is until I was 26, size 22, and over 300 pounds. By this time, I was preparing to get married and planning a honeymoon cruise. When I started looking into booking exciting excursions, I saw the constant weight limit of 250 pounds for the more daring activities that I wanted to do. That was when I felt like maybe I do need to do something about all of this. I hadn't really considered surgery until I came across a video about a woman who had Vertical Sleeve Gastrectomy in Mexico at Pompeii Surgical."
Siobhan Redwood had confidence and enjoyed life in ways that many people suffering from obesity do not. She did not let her growing size prevent her from having fun, and until she started seeing these weight restrictions, she didn't have any consideration to take the action of weight loss surgery. Although she enjoyed life to it's fullest, she did eventually realize that her weight would hinder her in things she wanted to do, and realized now was the time to do something about it.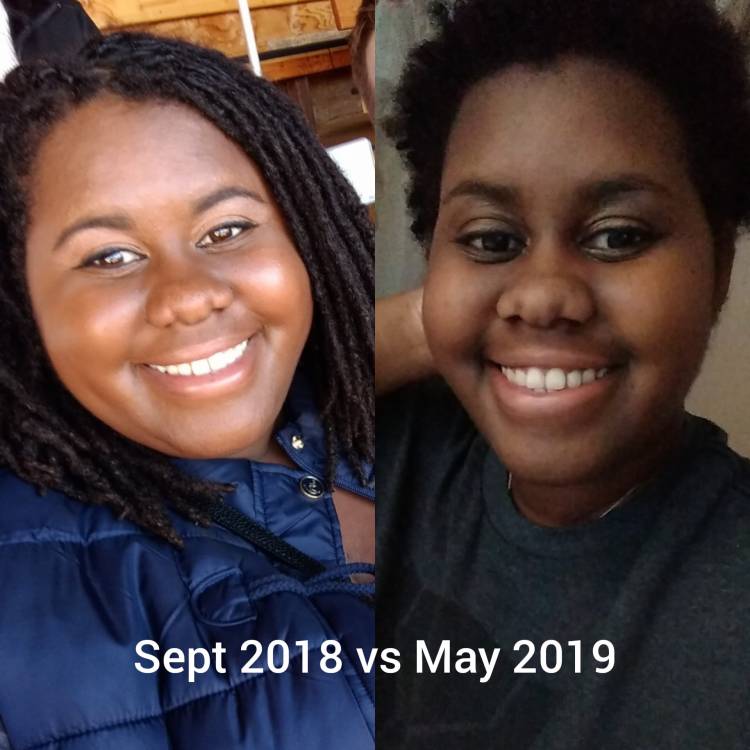 "I genuinely rarely ever felt insecure about my body and looks through my life. I am not a vain person, but I always carried myself well and wore the trendy clothing, so outwardly, I felt great. As I grew older and gained more weight, I felt pretty gross inside though because I began eating out way more in my two years living in the midwest."
Siobhan did at one point in her 20's try to get control of her weight gain, but due to circumstances out of her control gave in to the ease of restaurants and eating what she wanted to eat.
"When I was 24, I did a lot of green smoothies and meal prepping for a few months, and I lost about 25 pounds in 2 and a half months. I felt great but fell off since I had relocated from sunshiny Florida to Omaha, NE in the middle of one of their worst winters. It was easy to stop doing the right thing since I had the excuse to stay in because of the several feet of snow outside."
Siobhan was not self-conscious and did not put too much worry into her looks, and she also did not have many of the health concerns that many who suffer from obesity have.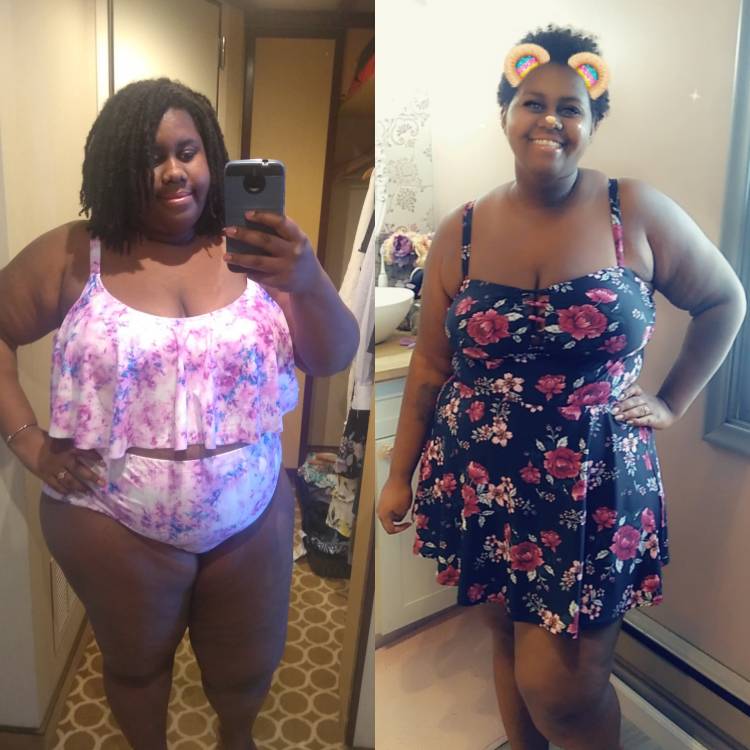 "My BMI was 52 pre-op. I was 320 pounds, and could probably only go about a mile with ease before getting winded. I wasn't pre-diabetic, no high blood pressure issues, no hypertension or anything else that's common with being overweight or obese."
Siobhan's journey preparing for the surgery was full of research and excitement.
"I started watching loads of videos about the vertical sleeve gastrectomy online for weeks and was so fascinated by all of the success stories I was seeing. Eventually, I found out about the Facebook group for Pompeii Surgical and joined it. I found another woman about to embark on her journey who lives in my city, and we began chatting. She basically told me one day, "girl fill out the forms online and get the ball rolling, don't hesitate and just dive in. So I did. I was cleared for surgery in January of 2019 and set my date for April 3rd since I was taking classes."
Siobhan heard about the surgery through the Chic and Savvy Belle on youtube.
"She had her surgery at Pompeii Surgical and chronicled her experience in her blog. I wasn't really worried about anything going into the surgery. I felt super confident in my choice after all of the research I had done."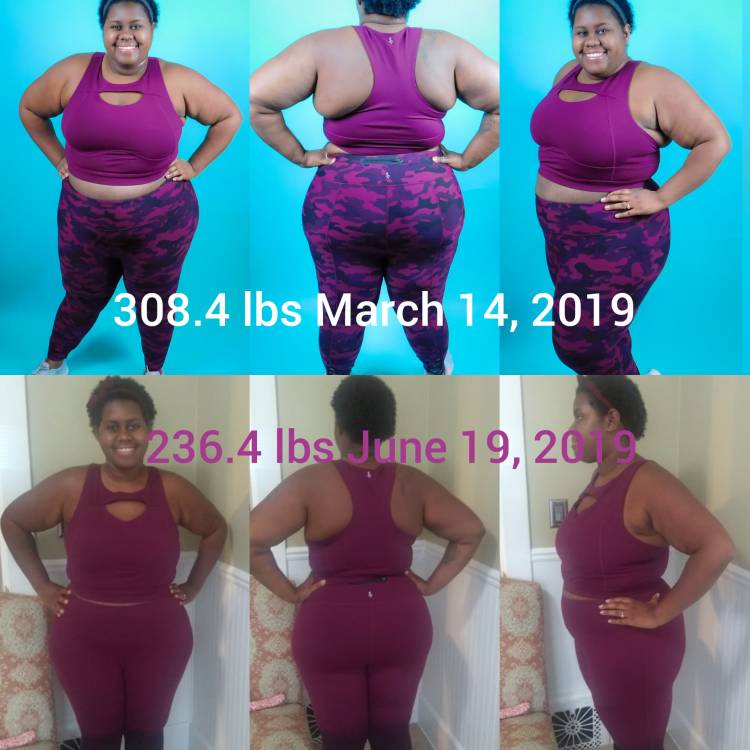 Siobhan had surgery and had 70-85% of her stomach removed; she was left with a stomach the size and shape of a banana.
"My recovery was pretty smooth. Even immediately following surgery, I didn't have any pains or gas issues like I hear others have had. The two-week post-op liquid diet wasn't hard since I had already completed a two-week pre-op diet."
Siobhan went into her research with confidence and excitement, and she has carried that with her throughout the whole process. She feels so good about herself and is enjoying seeing the weight loss process happen for her.
"It always feels good when I put something on and see it's starting to get baggy. Many people have a hard time getting rid of their "fat clothes," but I love it! Any time I see something is getting too loose, I post it online on Poshmark or eBay to sell and buy myself new smaller dresses. I feel great pos-op. I must be mindful about eating and drinking enough, so I don't get dizzy spells or something more serious."
Her experience was something unexpected for her but has changed so much in her life.
"I'd choose Pompeii Surgical a thousand times over again. All of the staff were so kind and attentive. Dr. Q sat with me before my surgery to make sure I understood everything that was about to happen. I've never been in a clinical setting that was SO clean! I don't think they ever stopped cleaning. After I was discharged from the clinic, I stayed at the beach house Pompeii Surgical offers since I traveled alone. It was well worth it; I met a couple there from my town (what are the odds!) Also a Mother who had surgery there two years prior and was there for her daughter's procedure. We were able to see some of the city with our guide, and we were also shown a few different recipes to use on our post-op diet. It was so nice to be in a gorgeous beach house with a fridge already stocked up with all the fluids I needed. I'd tell anyone considering bariatric surgery to dive in, just like I was told. If you truly feel like you need medical help with achieving your weight loss goals, Pompeii Surgical is a wonderful resource."