Sherrie Adamson is Healthy and Feeling Pretty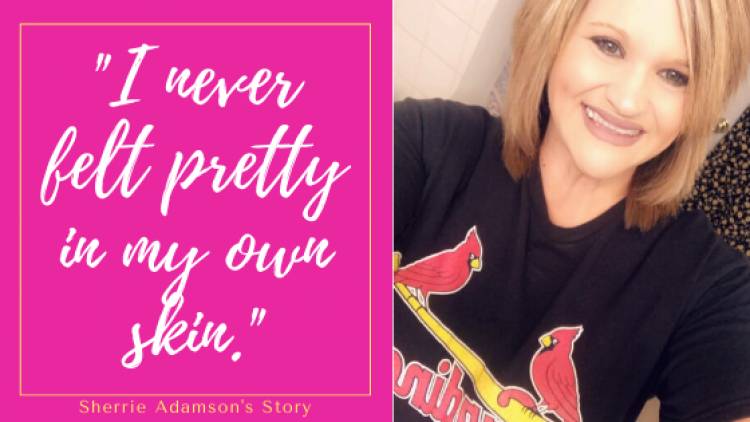 Not everyone who struggles with weight gain can explain the struggles with a simple bad relationship with food. PCOS is a significant factor with a good number of people struggling with obesity. PCOS causes irregular ovulation. Women experience an overproduction of estrogen by the ovaries, and because ovulation happens irregularly, periods become irregular, and all of this effects egg quality and increased health issues. Many women who struggle with PCOS have difficulty losing weight due to being sensitive to insulin or insulin resistant. Sherrie Adamson was no stranger to this hormonal issue.
"I have always struggled with my weight. PCOS and my hormones have always been a factor. I was put on birth control at the age of 14 to help with my monthly menstrual cycles. So this caused some weight gain."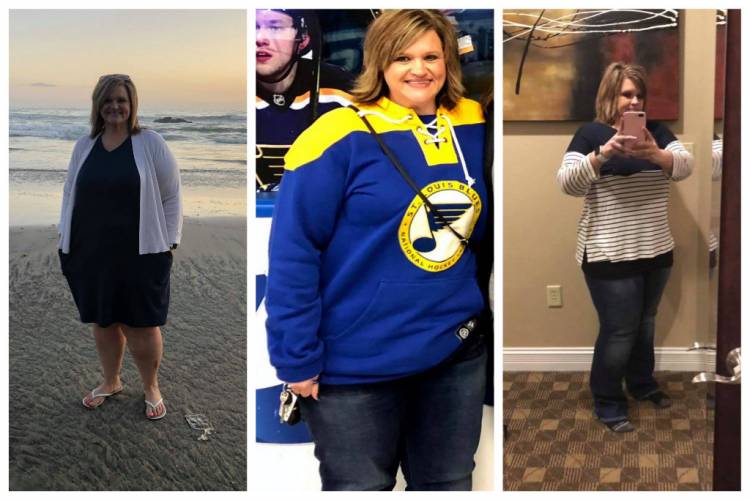 Not only does PCOS cause weight gain, but when someone with PCOS wants to have a baby, the fertility treatments often lead to even more weight gain.
"In 1997, my Husband and I wanted to have a baby. This caused me to have to go through fertility treatments. The extra hormones I was taking, and the treatments caused significant weight gain. Before I knew it, I weighed over 300 pounds. 311 lbs was my highest weight. I would try diet after diet with little to no success. I was constantly depressed and too embarrassed to enjoy life the way I wanted to."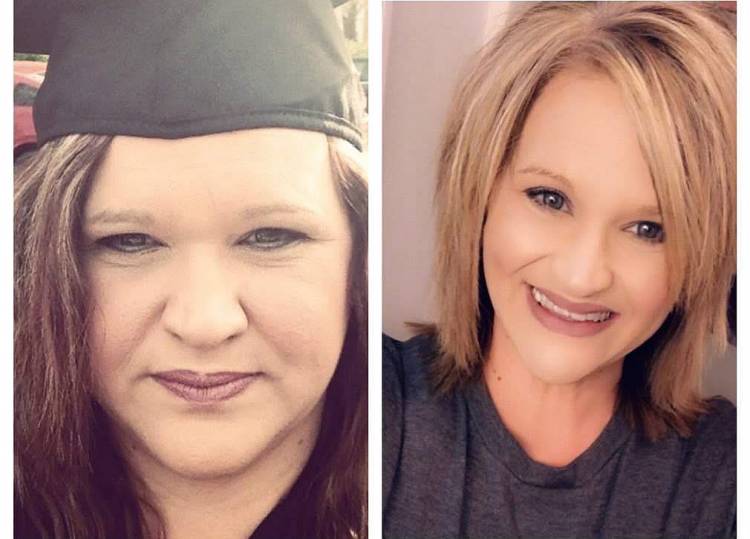 Sherrie Adamson was one of our patients who had weight loss surgery before coming to Pompeii Surgical. Going through a significant life change prompted her to research weight loss surgery, and she then decided to try and get approved through her insurance to have the lap band done.
"When my Husband and I divorced in 2013, I thought long and hard and decided to have weight loss surgery. I was approved for the lap band, so in June of 2014, I had my surgery. At the time of my lap band surgery, I weighed 285. I was somewhat successful and got down to 198 lbs. In December of 2016, I got really sick and had to have all the fluid removed, and with that being said, I gained over 60 lbs back. so I was back to the unhappy part of life all over again."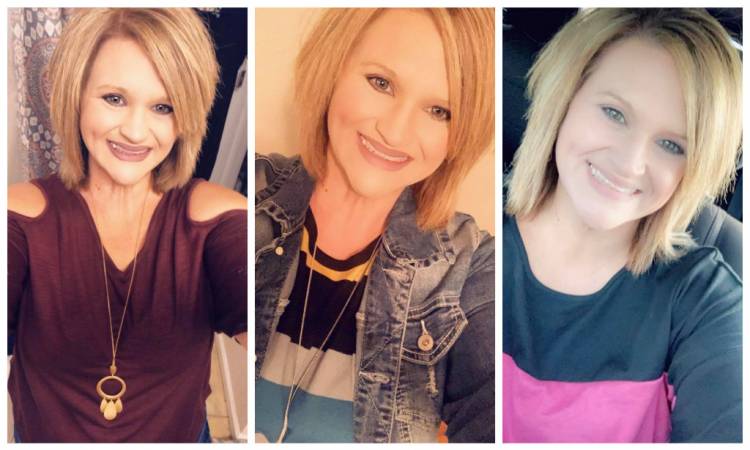 Prior to the lap band surgery and her divorce, Sherrie had a moment of realization due to a devastating moment that stands out in her mind.
"I will never forget this day for as long as I live. It was the Summer of 2012. I probably weighed close to 290 lbs. I was standing in line with my 12-year-old Daughter at Six Flags in St. Louis. She was so excited for us to ride the Batman Roller Coaster together. We waited in line for almost an hour. When it was finally our turn to get on, my Daughter was so excited. We got on the ride, and she got her seat restraint on, and I was having trouble with mine. When the attendant came over and pushed and pushed to try to get the restraint to close and couldn't, I was asked to leave the ride. My Daughter started crying, and I told her it was ok and to just ride without me, and I would be right by the exit when she was finished. I was humiliated and devastated, especially for my Daughter. It was at that point I knew something had to be done."
Sherrie had struggled for so long with the mental health struggles that often come with weight gain, and she didn't know what to do.
"I struggled with a lack of self-confidence to the point I have social anxiety. I hated going places because I really never felt like I looked good. Big people clothes are sometimes not very cutesy and stylish. So most of the time, I just stayed home and felt depressed and lonely."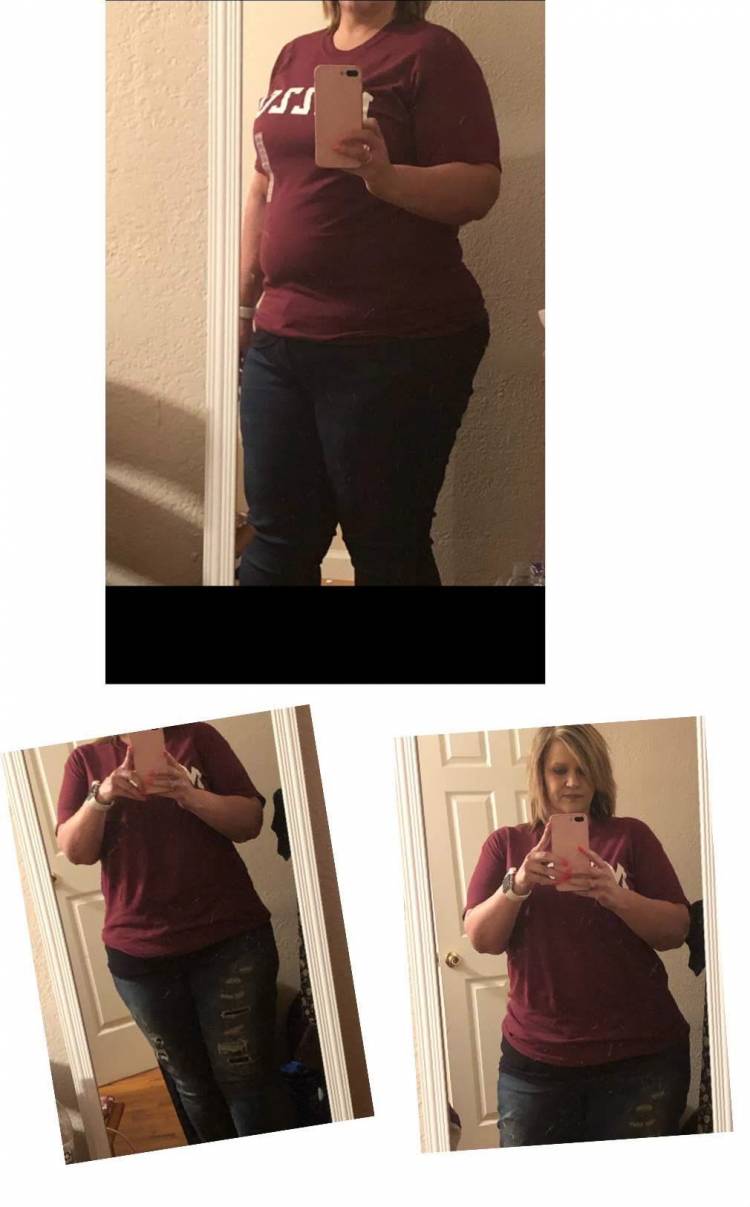 Sherrie had done what she could to try and lose weight, but not only was it challenging to find a diet and exercise regimen that would work, but she was also battling against PCOS and hormone issues, which made it almost impossible for her to see results.
"I tried several different diets. Low Carb, Low Calorie, Weight Watchers. I joined the gym, hired a personal trainer, and did cross fit. I even had my Dr. Prescribe weight loss meds for me to take. I would lose weight, but it would always come back after a while."
Not only was she suffering from severe depression and anxiety issues, but she also was battling asthma and blood pressure issues.

"I never felt pretty in my own skin."
After Sherrie's divorce, she decided enough was enough. She had tried everything she could think of to lose weight and to feel good about herself, and she felt she was fighting a losing battle. Knowing her lap band was not helping her, she decided to find another way.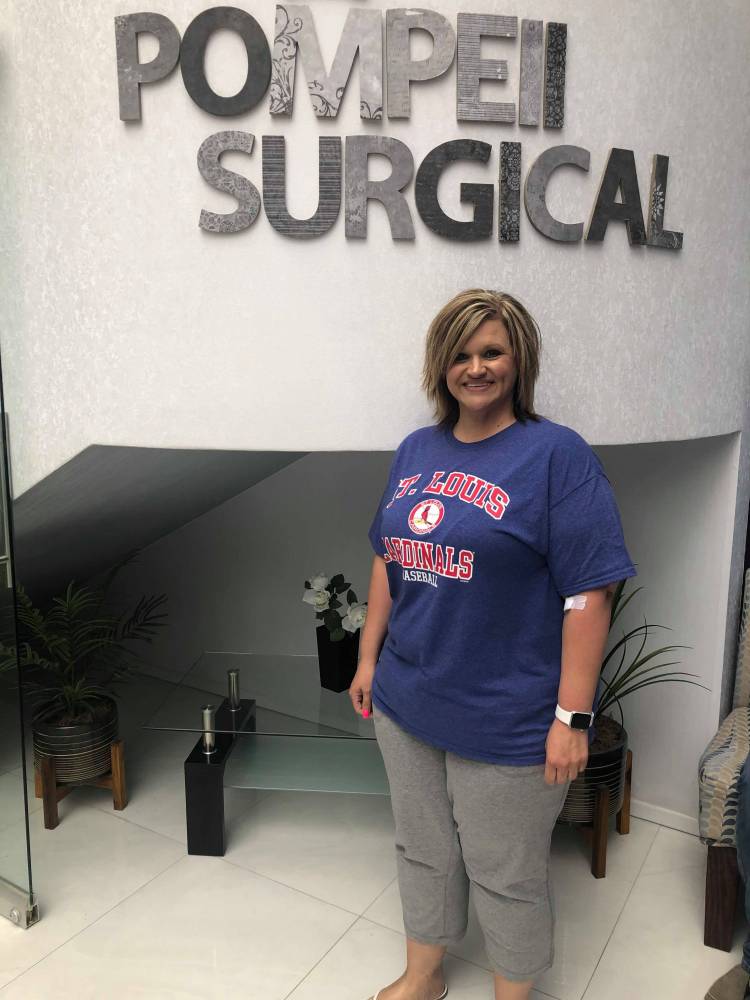 "It was February of 2019 that I totally committed myself to have the Gastric Sleeve. I decided I was going to do something for myself for a change. I used part of my income tax money to pay for my down payment and plane tickets to Mexico. Convincing my family that Mexico was safe wasn't easy, but after showing them my research about Pompeii Surgical, they were soon on board and supported me 100%. I lived on the support group page daily. I would read posts and search for things all day long. I pretty much spend most of my time researching and asking questions. I watched a log of youtube videos as well. I was so ready for this, and it excited me when it was time for the pre-op diet was to begin. I followed it by the book."
Sherrie had friends who had gotten the Gastric Sleeve done, and she was motivated by their results. She didn't have many concerns about having her surgery in Mexico. She was very secure in her decision based on all of her research on Pompeii Surgical and prior patient experiences.
"The removal of my lap band was my biggest concern. I had it for five years, and I was afraid something would be wrong that would prevent me from having the Gastric Sleeve."
Sherrie had the revision from lap band to gastric sleeve surgery performed with no complications. She had her lap band easily removed, and 80% of her stomach removed.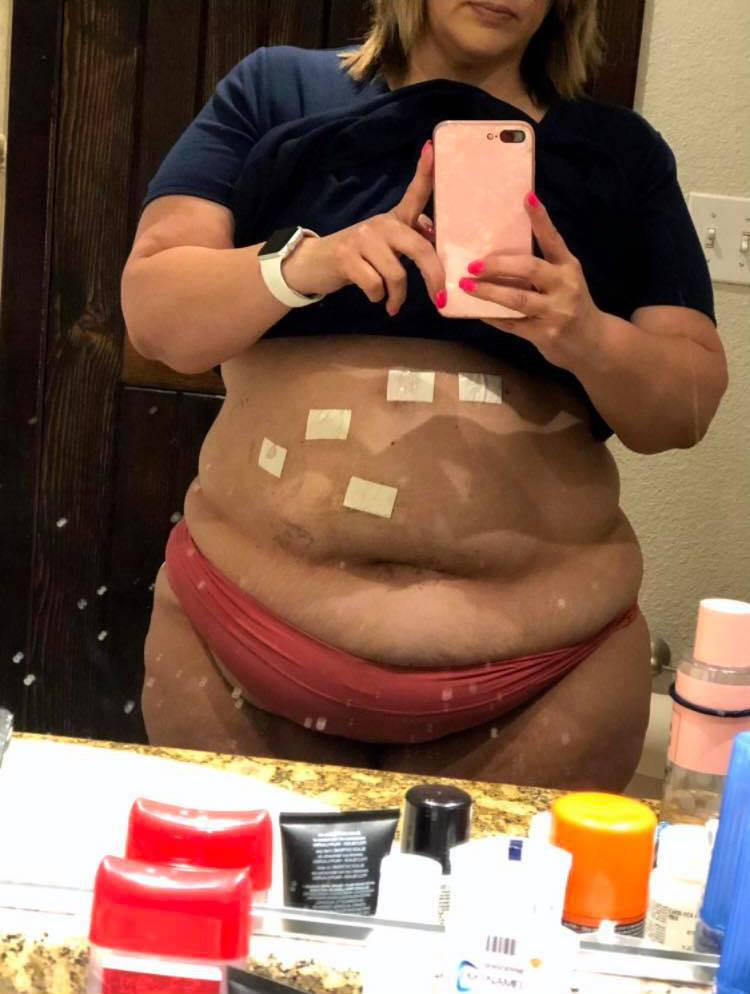 "My recovery was easy. I had zero complications. I would get dizzy and nauseous from time to time, but nothing terrible. I just couldn't wait to get to the puree stage so I could have more food choices. I was excited when I would get on the scaled and see the pounds going down. I easily got addicted to weighing every morning. My first happy memory was the day that I pulled out my size 14 silver jeans. The jeans have been my favorite, and I haven't worn them since 2016. They are actually getting big on me now, which is a good thing."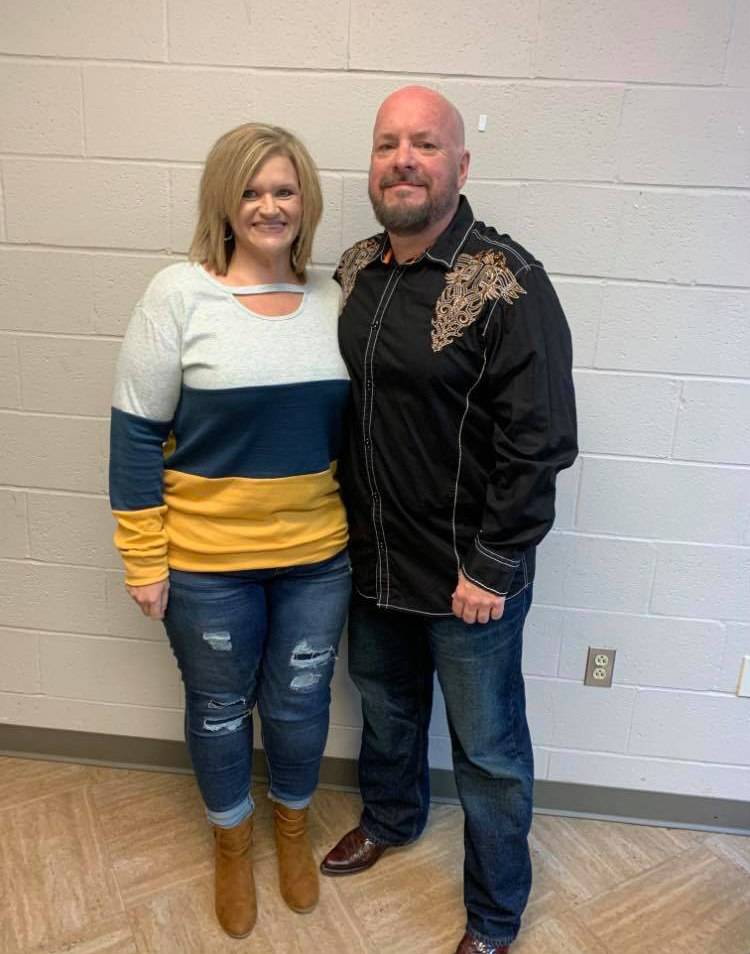 Sherrie is no longer suffering from abnormal blood pressure, and she feels great, and is happy and enjoying life.
"Pompeii Surgical was amazing! When I got there the day before my surgery, I was welcomed, and everyone was so nice. After my Barium swallow, we went to the beach house. It was beautiful! The staff was excellent. They took my friend and me to a very nice place to eat for my last meal. After that, we went back to the beach house and was picked up early the next day for surgery. The surgery center was sparkling clean, and the rooms were very nice. They prepped me for surgery did my IV, and in no time, I was ready to go. After my surgery, there was always someone coming in to check on me. During the night, my oxygen levels dropped, and I didn't quite understand what the nurse was trying to tell me. She talked into her phone, and it translated into English. I thought that was great. During my stay, there was always someone coming into check on me, and they were always prompt to give me my pain meds. Once released and taken back to the beach house, the staff would call and make sure I was doing well. Once I got home, they called once a week to check on me, and if I had any questions, I knew all I had to do is email or call them. Dr. Q and his staff are truly amazing. I would recommend them to anyone."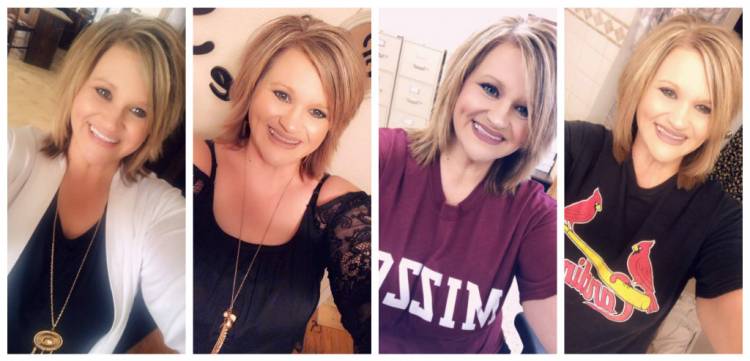 Sherrie began this journey fighting her PCOS and gaining weight at every turn. She was exhausted, beaten down, and devastated. She did not see how she would ever be able to lose this weight. Even getting the lap band and having that fail her, left her feeling defeated. Finally, she took another risk, and it paid off in spades. Sherrie now is living and leading a healthy and happy life, and one that she can be proud of.
"Don't be afraid to claim your life back. Life is full of risks. We take risks every day when we get into the car and travel. We are always one breath away from death, so if given a chance to live happier, take it. I wish I would have made this change sooner. I am so happy now. I actually have my smile back. I love who I am now, and I can finally see my self-worth!"