Rikki Johnson's Review on Dr. Saucedo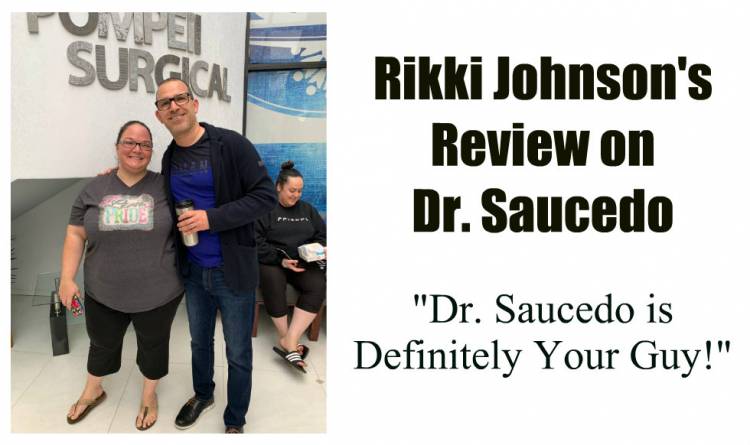 In reference to Pompeii Surgical's website Dr. Saucedo is a Board Certified General Surgeon. Dr. S Specializes in bariatric surgical procedures and has been a practicing surgeon for over a decade. Dr. S has many patients raving over his surgical procedures, and he has saved many lives according to a plethora of reviews on the Facebook Pompeii Support Group page.
Pompeii Surgical has very strict requirements in regards to which Surgeons they choose to join their staff. Dr. S has superseded those requirements and is an Award Winning Surgeon, specialized in the Gastric Sleeve Procedure, and only performs procedures on Tuesday through Saturday.
You can find all of his credentials on pompeiisurgical.com along with the ability to talk to patient coordinators with any questions you might have.
Rikki LeAnn Johnson had her surgery with Dr. Saucedo and is thrilled with her results. However, she did not know much about her doctor before going into the surgery.
"I honestly had done ZERO research on Dr. Saucedo until after I knew he was going to be my surgeon. But, EVERYTHING I read about him was nothing short of amazing! When I called, I had no idea who I wanted to be my surgeon and honestly just told them to put me with who they thought was the best surgeon! Pompeii Surgical informed me that ALL their surgeons were fantastic and that I would be happy with any one of them."
Since Rikki hadn't researched before calling Pompeii Surgical and didn't have a preferred surgeon, she left it to the staff to place her with whomever they thought would be the best for her. She was confident in the facility, so she was satisfied they would place her with someone amazing.
"When I initially contacted Pompeii Surgical, I was clueless! I was referred there by someone I've known since grade school but still had no idea what I was getting myself into."
Though she was clueless about what was to be, she was determined and comforted by the process.
"I actually spoke with my doctor before my surgery, and he explained to me what was going to happen, and he assured me that I was in great hands and that everything would turn out amazingly. I met my doctor the day of surgery because I didn't arrive at the surgical center until the day of my surgery. He came in and checked on me numerous times after my surgery. He was always willing to answer any questions that I had and even helped my best friend understand the results of her leak test."
Rikki loved her doctor and her experience, so much so that she is willing to give him rave reviews.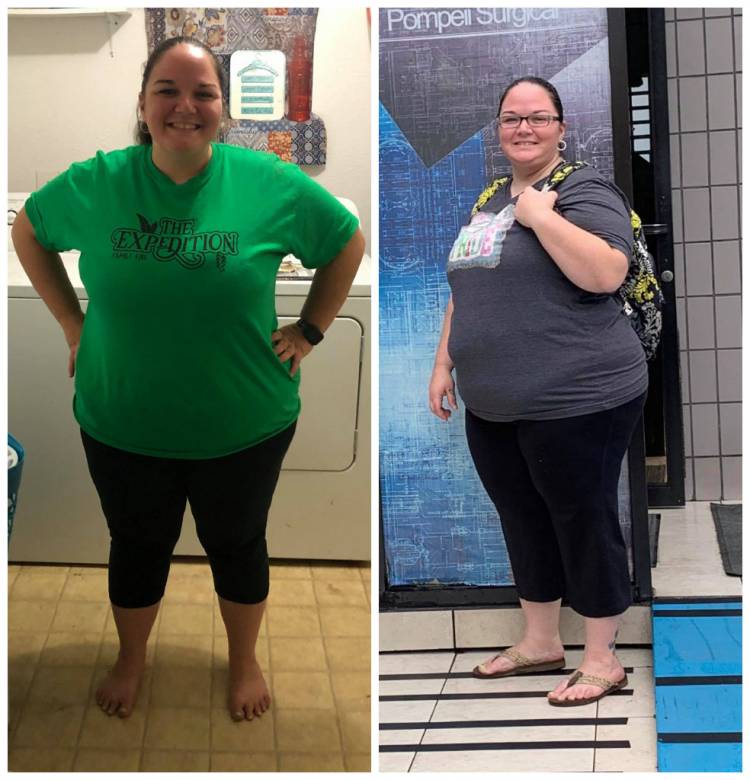 "Dr. Saucedo was genuinely compassionate, and you could tell that he took pride in his work. He was completely honest and reassuring, which is exactly what I needed. Dr. Saucedo is an amazing man that does amazing work. He makes sure that you are completely comfortable before and after your surgery. If you are looking for someone that truly cares about his patients, he has open communication and does amazing surgical work. Dr. Saucedo is definitely your guy!"