"My Name is Nancy Reimer and I'm So Much More, than the Girl Who Lost Herself"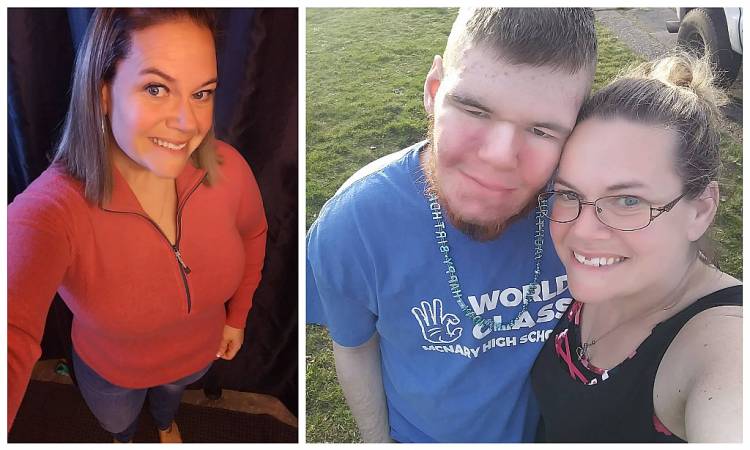 "We first noticed that something seemed "off" with Jeffery when he was a few months old. We found out when he was 5 months old that he had Tuberous Sclerosis and epilepsy. He was diagnosed with severe autism at 18 months old which is incredibly early for that diagnosis. Jeffery is 18 now and has brain, eye, skin, and kidney tumors along with autism, developmental delay, and epilepsy."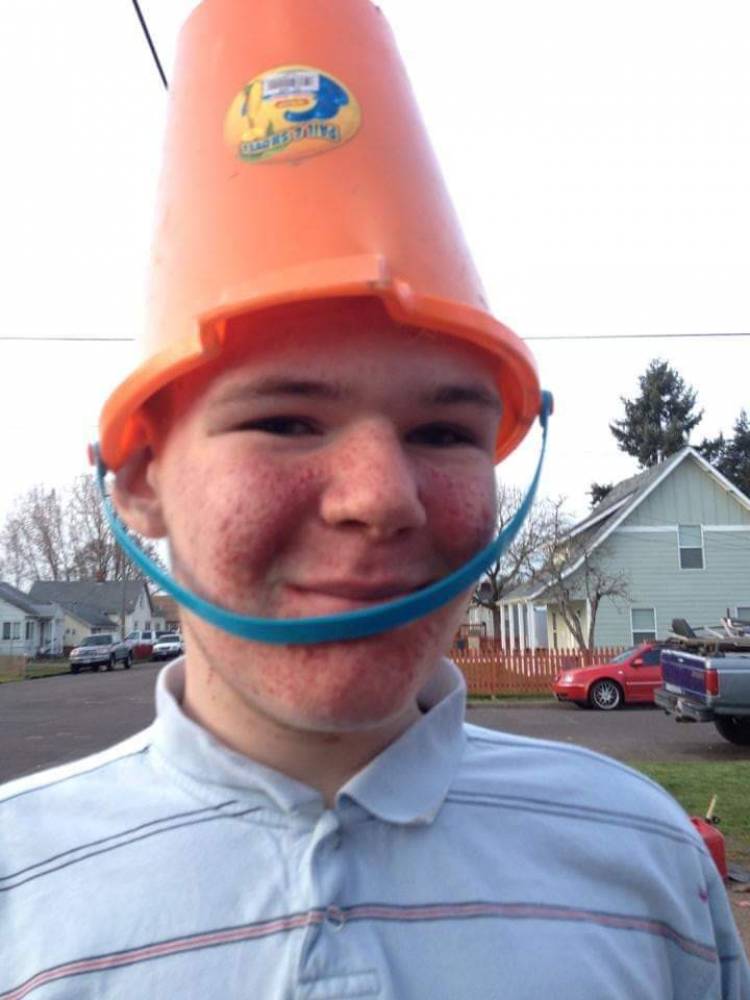 Nancy Reimer didn't grapple with her weight until the birth of her first child. Having a child with disabilities, especially disabilities as severe as Jeffery's created a situation in which Nancy, not knowing where to turn or what to do, turned to food for comfort.
"We were devastated, our first child, our son….. Life as we knew it was completely over. Tuberous Sclerosis takes lives every day, but there are also people that live their whole lives without knowing that they have it. The last 18 years have felt like we have been waiting for a bomb to go off, waiting for the next crisis to happen has become our norm. I don't remember turning to food right away, life was an absolute blur at that time in our lives. We found out the same month that Jeffery was diagnosed that despite birth control I was pregnant with our second baby. The fact that TSC can be genetic was almost debilitating thinking that I had an infant with a condition that could kill him, but that I was carrying another child that could potentially have the same thing. Looking back now I do remember not having a healthy relationship with food, eating an entire large pizza myself, gorging on candy, chips, ice cream. I don't think that I made the connection that I was using it food comfort myself until 10 years later."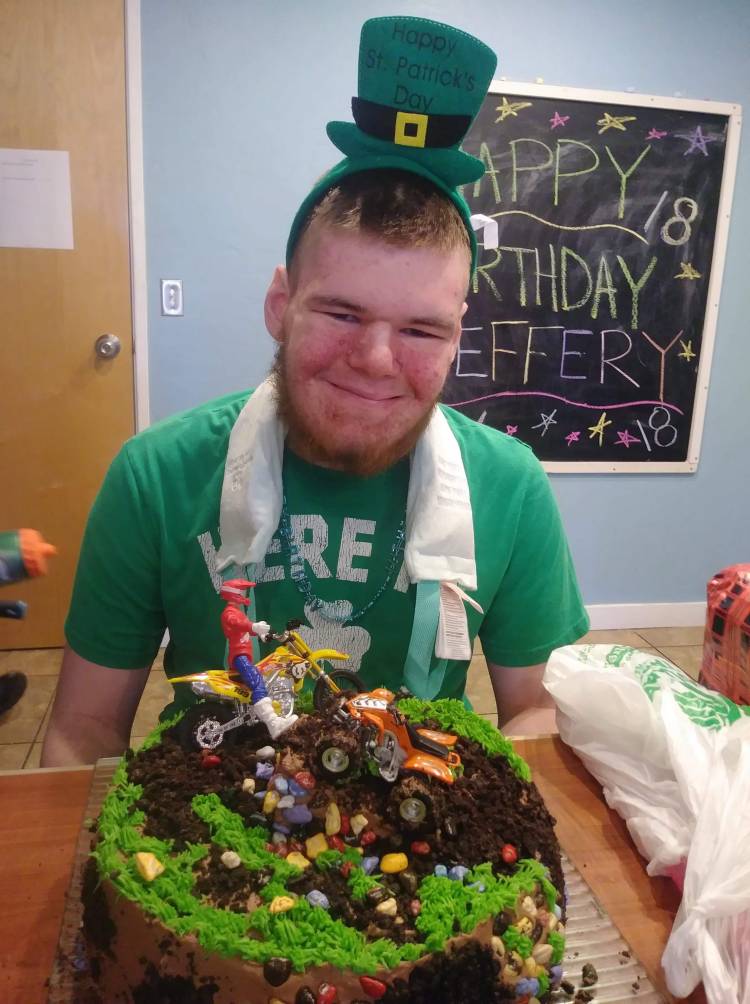 Nancy gained 50 lbs during her pregnancy and was only 5 months postpartum when she got pregnant again and gained another 50 pounds. She went through two more pregnancies, and 75 pounds later she was lost in depression and stress, and she lost hope.
"I was in denial for a long time, but I really didn't have any time to focus on myself. So while it made me feel like crap I felt at a loss, Jeffery is incredibly difficult, and we never had help with our kids, so if I were to work out, I had to be able to do it with babies in tow. That was pretty much impossible, and I gave up, I tried to stop caring and tried to accept myself……. It never worked."
Nancy's life suffered while caring for Jeffery. Her love for her son never faltered, but it is a difficult life when your child has a disability that affects not only their quality of life but yours as well. You feel heartbroken for the life that your child may not get to live, and you feel guilty in those moments where you feel sorry for yourself. It is not an easy path, and Nancy's weight was just another added factor in her depression.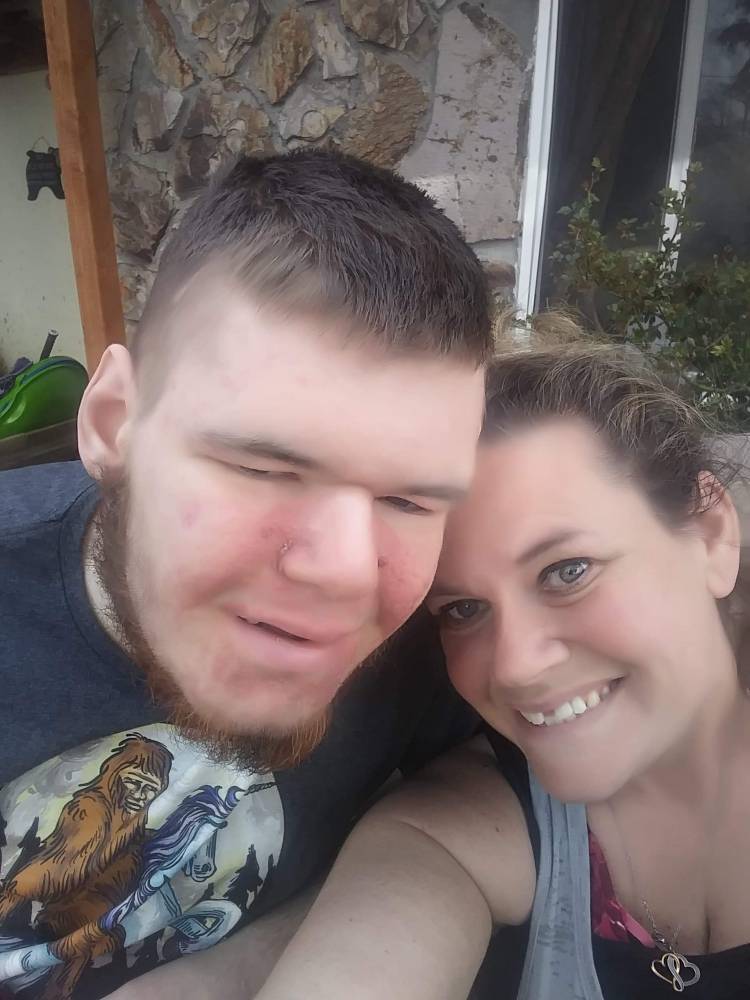 "We have been through years of behavior therapy, psych appointments, neurology and nephrology appointments and eye specialists we dealt with epilepsy daily. His aggression was caused not only by tuberous sclerosis, but his autism added a whole different level to it. Food was always there for me, it was never so much of an issue daily, I ate well…. Unless my anxiety or stress got to me then the gorging happened."
Specific events led Nancy to gorge on food as well. There were times when it was just the day to day struggles, but Jeffery's troubles only increased into more strife for Nancy and her family.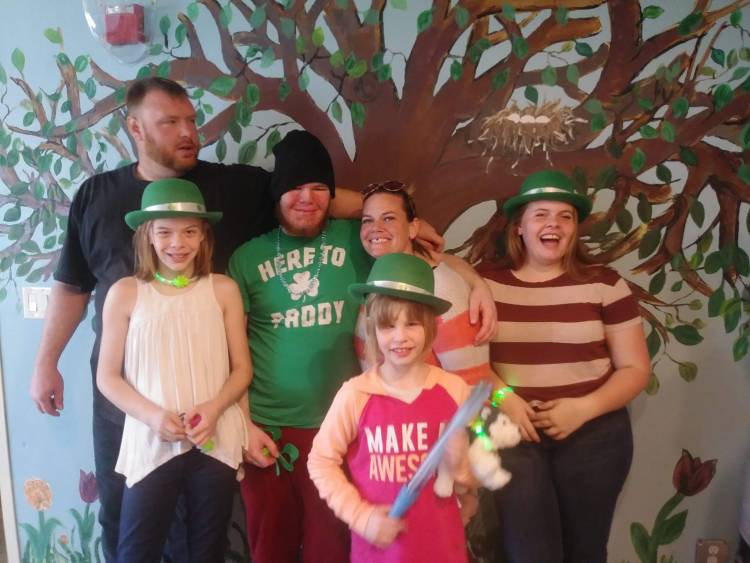 "We have routine MRI's to monitor Jeffery's brain tumors, and after one of those appointments in 2011 I got a call from the neurosurgeon, Jeffery had developed a SEGA brain tumor that was blocking the ventricles in his brain and had to have brain surgery 9 days later. I remember driving home from the children's hospital sobbing and eating candy. When we packed up the travel trailer to head up to my sisters before surgery, I remember making sure the kids had lots of snacks while my sister was caring for our 3 daughters. The truth was that I wasn't just looking out for my girls, I was self-medicating and self-soothing with food. I think I ate an entire family size bag of peanut butter M&M's the night before the surgery. I always gorged in private and was incredibly ashamed after I ate and felt temporarily better."
The last thing Nancy ever wanted was to have to place her Son in a home, but the inevitable eventually happened, and although one of the most challenging moments in her life led to her journey to recovery.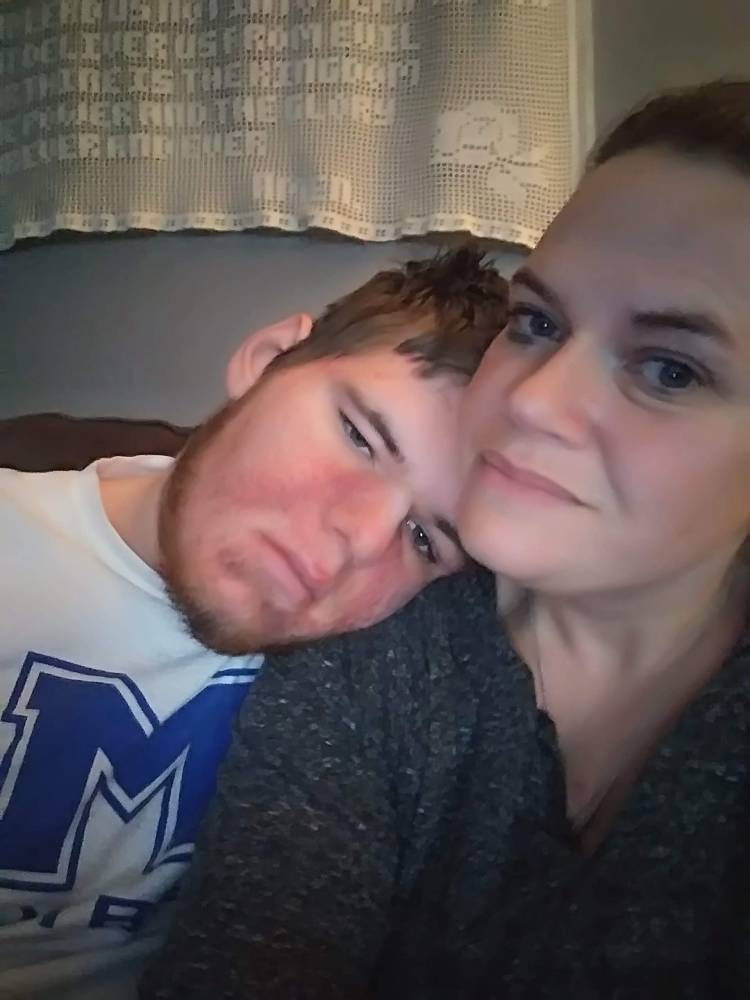 "We fought for YEARS to keep Jeffery at home. I said for a long time that God made it so that I couldn't lose weight because I needed it. More times than I can count I ended up leaning against a bedroom door trying to keep my daughters and I safe against a blind rage that Jeffery was in. I've had to sit on my son to protect him from himself, my fat helped soften the blows from kicks, punches, and scratches. Though the years my husband and I had discussed the likelihood that Jeffery would have to live in a group home. We agreed that when we both were done and needed him to move at the same time would be when we would look at placement. Through the years if I were done Robert wouldn't be, or if he was done I wasn't. The summer of 2016 we both hit the wall at the same time, we were exhausted and living in a domestic violence situation, only it was our own child that was the abuser…. And it was nothing that he could control."
Jeffery was unable to live at home and get the care he needed, and because his Parent's loved him so much and wanted him to have a better quality of life, the placed him in a group home. The home had all the help he needed, and a stabilization and crisis unit. It was a hard transition.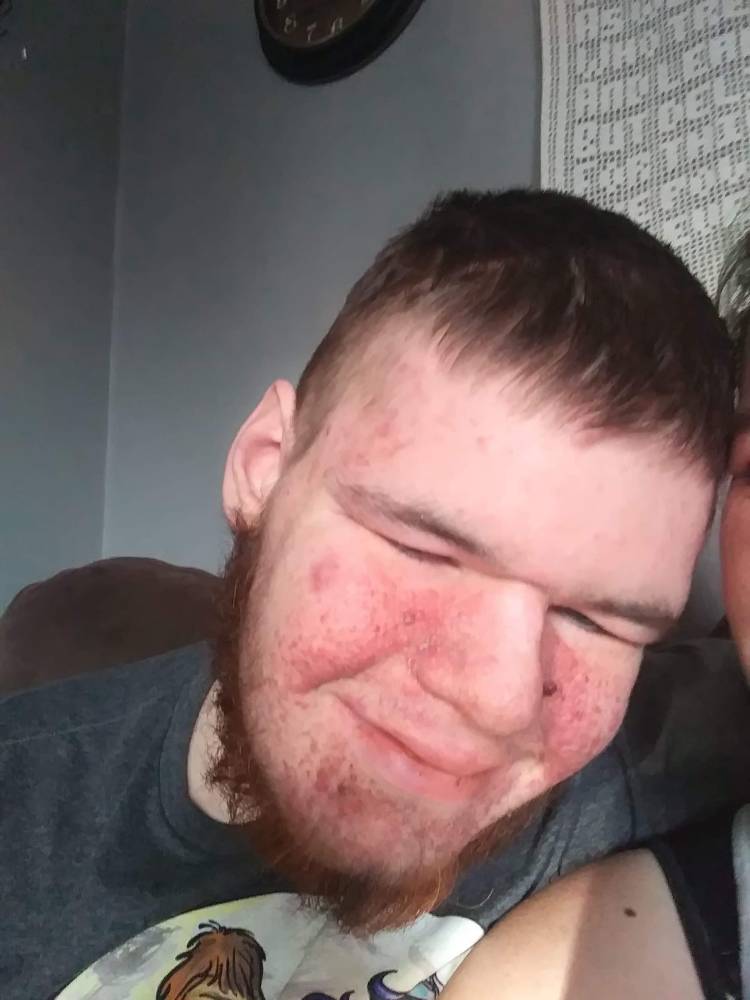 "A typical stay there is only a few months (until the kiddos behavior is stabilized enough to go to a home) Jeffery has been there a year and a half now. We weren't able to prepare him for the move at all, he wouldn't understand and would just cause him to get violent. I ate SO much of my feelings over the next couple months. I ate my anxiety and worry. My boy hadn't ever been away from me, and now I had to trust strangers to care for him, to know about his needs, to understand his quirks and fears. Once Jeffery was placed and was doing well, I decided that it was time to work on myself and make some changes."
Nancy was frustrated when she began thinking of weight loss surgery as an option. She never in a million years believed she would have weight loss surgery. She tried everything she could try and knew that she needed this as her life would never be stress-free, her life will always be a constant battle of emotions. That is just the way it is with a disabled child.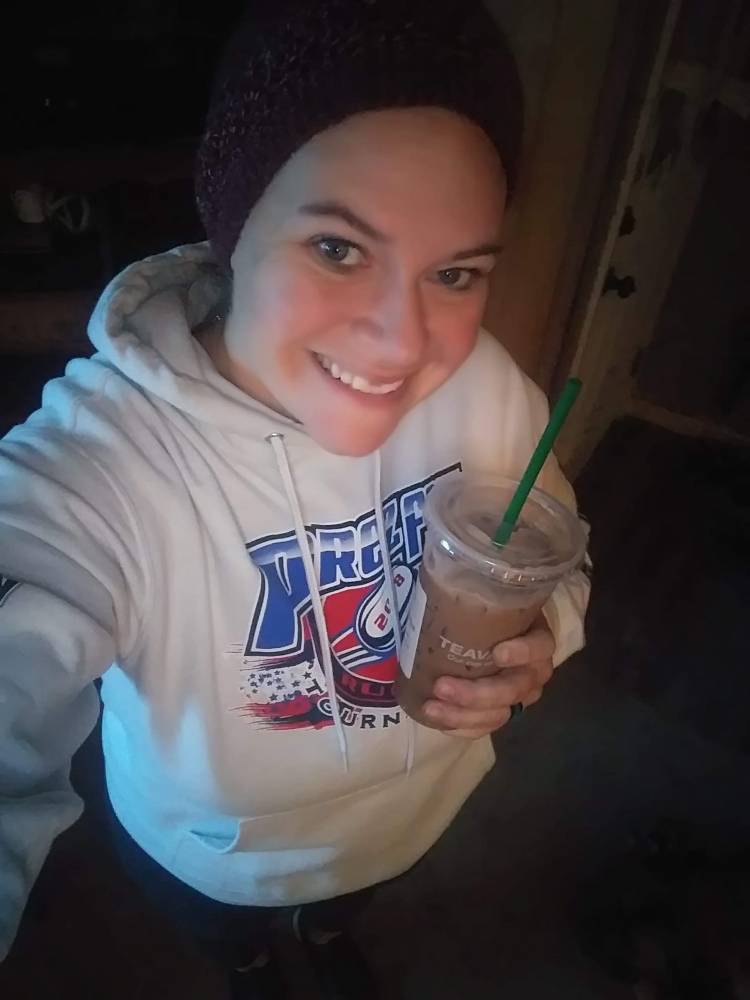 She studied and researched until she felt she had learned enough to make an informed decision. She was denied by her insurance for surgery in the U.S, which led her to Pompeii. She had the Vertical Sleeve Gastrectomy, and she was shocked at how well her recovery went.
"This last year has been really hard emotionally. I was excited to be losing weight, but I have also been in the grieving process since we had to place our son into a group home. There have been happy moments but, it has been a push-pull struggle. Jeffery had only been in the stabilization and crisis unit 6 months before I had surgery. I do remember standing on the beach with my husband in Rosarito and feeling the sense of calm, maybe not happy per SE but I felt the peace that things will fall where they were supposed to and that it'll be okay."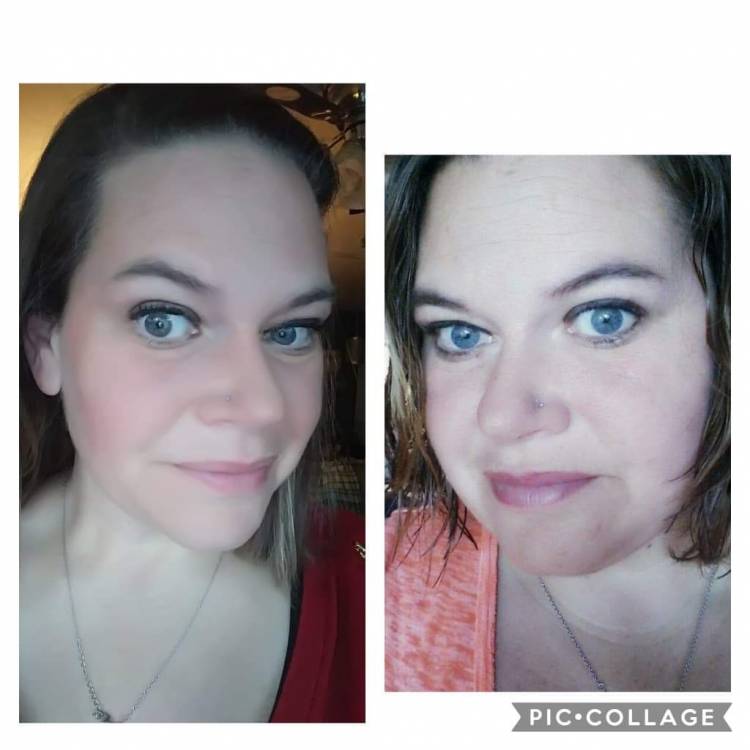 Nancy was so happy with her experience with Pompeii. She says it was the best medical care she has ever received, and the communication was impeccable. She chose to go with Pompeii for her surgery specifically due to the first interaction she had with them over the phone. She felt that they genuinely cared about her and her future.
"I've always lacked self-esteem, and I've never been confident. I wish that I could say that those things have changed, but I'm still working on it. Since I no longer eat my feelings, I feel better. I find that I am able to relax a little more and that I can let my guard down. The surgery itself was a huge change, but the timing of it happened right in the middle of the crisis of my life, letting go of my son. I am able to see him often, and I get to be a mom, I don't have to be a full-time caregiver, mom, behavior manager, and nurse. I went back to school to become a personal trainer, I am able to work out whenever I can or want to, I am learning who I am again. Many of us struggle with our identities after becoming parents, but as a special needs mom, it is easy to lose sight of who you are entirely....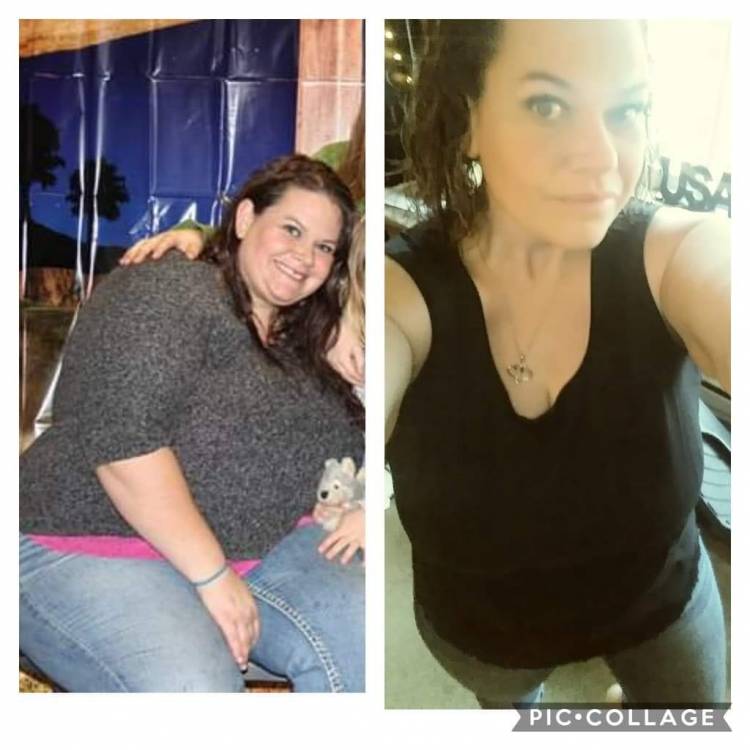 My name is Nancy Reimer, I no longer find comfort in food. I am no longer held captive by eating in secret, I am compassionate, caring, thoughtful, funny, I am so much more than the 334lb girl that had lost herself."