Missy Razai review "Dr. Q was really sure of himself, and honest."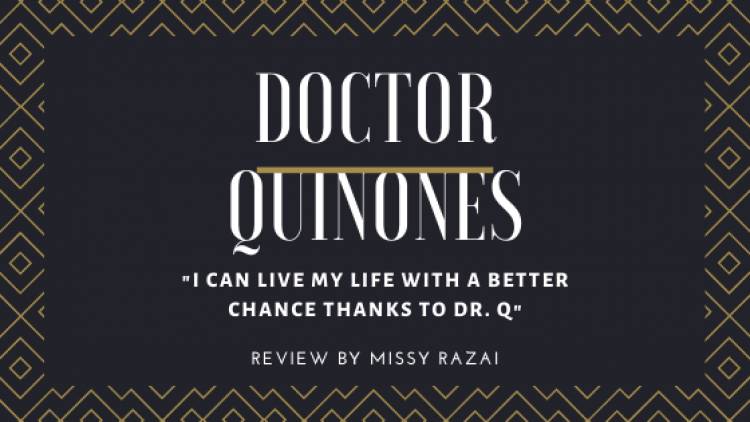 Dr. Sergio Quinones is a very active administrator on the Facebook Pompeii Support Group page. I'm sure many have seen his posts, and comments, and enjoys getting to know his patients before and after surgery.
"Social Media has given me the ability to not only get to know my patients before surgery but also to watch their journey years after. I enjoy watching their outlook on life become more positive with each passing day as their health improves and get to celebrate and feel blessed when they send me a before and after photo." -Quote pulled directly from pompeiisurgical.com
Dr. Q has been performing procedures for the past 14 years and takes pride in his ability to change millions of peoples lives. He chose to join Pompeii's Surgical Staff due to his limitations in the amount of pro bono work he was allowed to do. He believes that money should not be a factor in the decision making process of undergoing this procedure, and Pompeii surgical has opened doors to allow him to finance patient surgeries and positively impact thousands.
You can find more of his story and credentials on pompeiisurgical.com
Patients of Pompeii Surgical often post on the Facebook Support Group about their love for their Doctor and their experience. Missy Razai has deep respect, and endless gratitude for her Doctor, Doctor Q.
"I didn't choose my Doctor, he was chosen for me by Pompeii Surgical, but I was not worried because I had heard so many great things about each Doctor. I felt I was going to be ok with whoever was chosen for me."
Even though a lot of patients Doctors are chosen for them, more often than not, our patients are more than satisfied with their Doctor and their care at Pompeii Surgical.
Patients find us in many different ways. Some have friends or family members who had their surgeries at Pompeii Surgical first, and the success inspired them. Some researched for surgical centers and stumbled on Pompeii Surgical. Others were referred by Doctors. No matter what road leads you to Pompeii Surgical, the staff is happy to help you and start you on your new journey.
"I was referred by some members of the Facebook Group to go to Pompeii Surgical. I researched weight loss surgery through Facebook and found many successful and happy people. I knew I wanted a change, so I went for it."
Missy did not meet Doctor Q until just before her surgery, which is the case for many due to the distance of the facility and the busy schedules of the Doctors. However, if you need anything or have any questions or concerns prior to your surgery, calls and emails are always welcomed, and the staff would be happy to do whatever is needed to make your concerns non-existent and keep you calm while you prepare.
"Dr. Q was really sure of himself and honest. He didn't scare me and made me feel safe. He even drew a picture of what he would be doing during the procedure. I was very comfortable and felt very safe the whole time. The Pompeii Surgical staff was attentive and always checking on me, making sure I was good."
Missy is nothing but thankful for her experience and was more than willing to give an in-depth review of her Doctor.
"My Doctor was amazing. I had no pain what so ever. I healed amazingly, and now I can live my life with a better chance thanks to Doctor Q. Pompeii Surgical is very professional, has a great staff, amazing Doctors, and is very comfortable and very clean."