Lapband Revision to Gastric Sleeve or Mini Bypass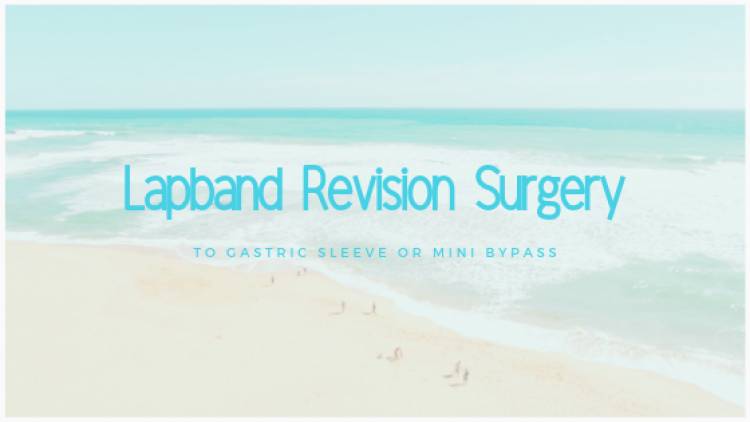 Lapband revision is among one of the most popular weight loss surgeries in the United States along with the Gastric Sleeve Procedure. Some patients who get the lap band, however, find the need for a revision procedure. There is nothing wrong with the lap band option, but some patients find that it does not offer the expected results and weight loss that they or their surgeon expect, and that is a call for a revision. Some patients do not track their food intake accurately after surgery and end up overeating, thus rendering their procedure not to yield the proper results. If a patient doesn't change their lifestyle to fit their new stomach, it will not work. This surgery is a tool; the patient is still expected to do the work to maintain. This doesn't just happen with the lap band; any procedure has the potential not to work out as well as you would expect. This is not causing for panic as the revision is straightforward but must be taken care of sooner rather than later so the stomach does not stretch and enlarge, causing one to gain all the weight back. There are also times where not enough of the stomach was removed during a procedure, creating the need to go back in and revise. This is rare, but it does happen.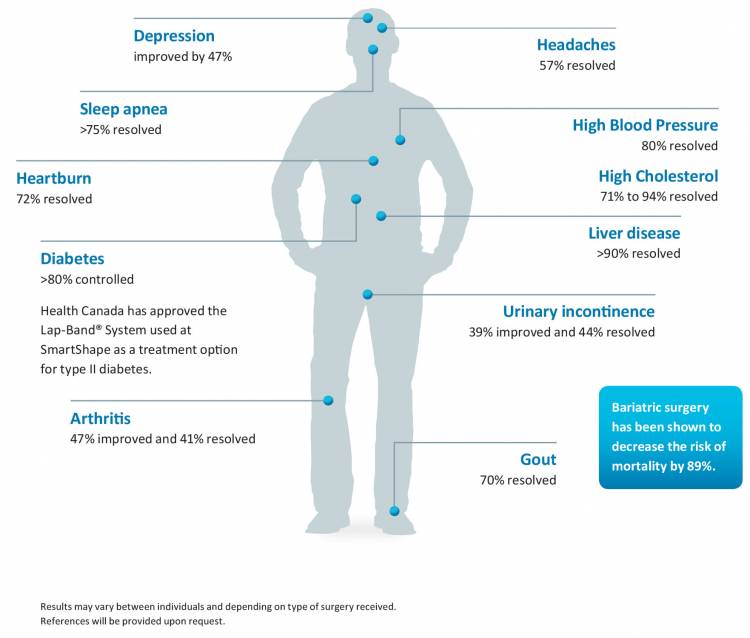 "REMEMBER:
Revisions are a higher risk procedure due to prior surgical conditions, and they do not have a high BMI requirement."
LAPBAND REVISIONS ARE VERY EFFECTIVE:
Revisions are not always necessary. If you find you are gaining weight the safest and easiest way to remedy the situation is to recommit to your lifestyle changes that are necessary to maintain a healthy weight and the only way your procedure is going to give you the lasting results you want. However, if the Gastric Sleeve has been stretched or your body has adjusted to the lap band, this is no longer an option for you.
Weight gain after the procedure is usually always related to the stretching of the stomach the revision itself again, is pretty straightforward. The procedure itself is almost identical to the former procedure. The Surgeons go back in and perform a second sleeve to re-shrink the pouch.
"The sleeve can also be revised to a gastric bypass or a duodenal switch. This stepped approach to weight loss adds a malabsorption component that can offer a second pathway to weight loss. This course of action would be considered a last resort as both the bypass and duodenal switch have added dietary restrictions and are more complex."
-www.pompeiisurgical.com
The gastric sleeve, bypass, or mini bypass will be performed during the same procedure as the removal of the lap band. Dr. Quinones specializes in revision surgery, and for that reason, he is an excellent choice for your procedure. These types of procedures are more complicated, and they require a surgeon who has a high level of experience. Dr. Quinones has seen thousands of bariatric patients and works to understand the reasoning behind peoples failed surgeries.
"We are confident that Dr. Q will be able to make the proper suggestion to the surgery your body was designed for and take the care needed to prevent a secondary procedure from not having the desired effect.

When you have multiple surgeries performed in the same region of the body, there will be scar tissue formed from the prior procedure. Working around this scar tissue is crucial to ensure you do not have pain in the future or other complications. Dr. Quinones specializes in handling scar tissue to provide you a healthy pain-free body during your retired years."