Lani Stallings from a Gastric Sleeve that didn't work, to a Gastric Bypass that Yielded Results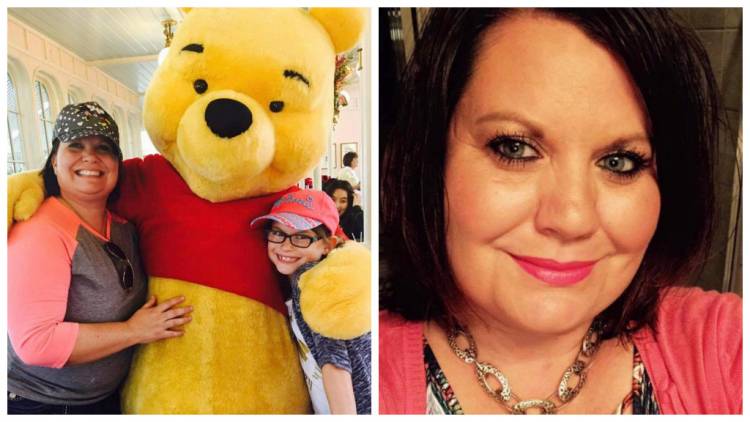 "Yo yo diets, I would maybe drop 10-15 and gain it back. I tried weight watchers, kickboxing, juicing, fad diets... gym memberships .... I had made so many attempts and felt so miserable that none of it would work for me."
In life we have to be happy with who we are, otherwise we search. We search for the perfect man to make it all better, we search for the kids who are going to love us enough to make it all better, we search for the friends who will tell us we are awesome and beautiful and just maybe maybe if they say it enough, or love us enough that it will magically make us believe it to. Nobody can give you that magic potion. It has to come from you. It is important of course to strive for loving relationships, however if you are not happy with who you are, nobody is going to fix it for you. Sometimes in life we have to reralize that we need help. That we want to be better but we don't know how. That is the message Lani Stallings wants to spread out into the world.
"Everyone goes through things in life and sometimes reaching out for help is the best solution. I was exhausted and tired and wearing myself out trying everything to only end up chasing my tail over and over again. Nothing was helping ... having options outside what others think was best was a hope I needed. I did research and knew I had to help myself!"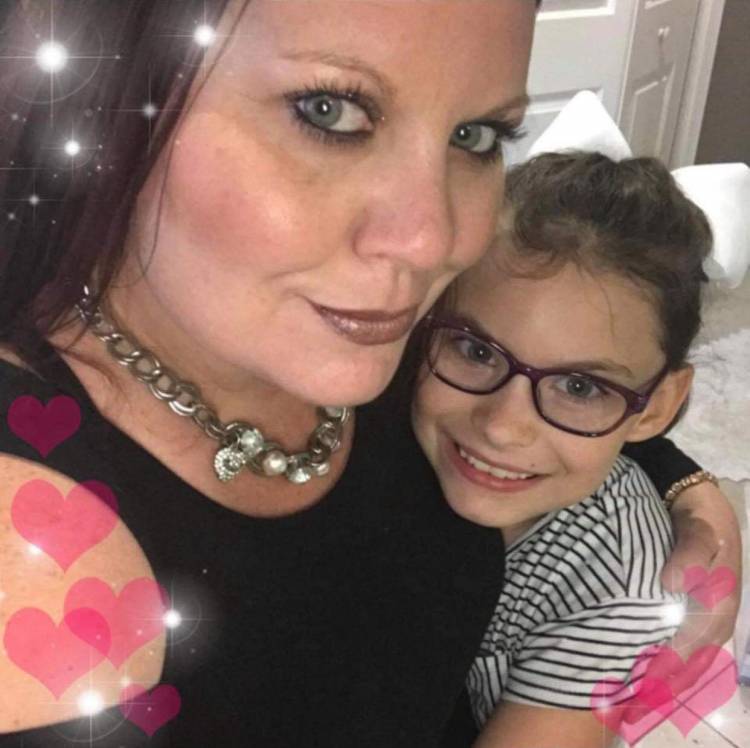 Lani struggled with her weight after she had her third child who was born both premature and with special needs. She sunk into a depression and reached out to food for comfort. She was in the hospital with her baby for 3 and a half months for 16 hours a day and would go to the cafeteria to eat for a break, for relief. She was also on medications for her stress and they caused an even bigger dive into weight gain. Adding a fourth child into the mix only added to her feelings of frustration with her weight gain and thats when she decided enough was enough. She had her first weight loss surgery in 2009 at a different facility and did not have good results which sent her into a frustrated spiral, she was exhasuted trying to get herself some help.
"I felt like it was impacting all areas of my life. My self esteem and everything was in a bad place."
Lani has PCOS and her hormones and the medication she was on was throwing off her system. She was originally told she should have the bypass surgery but because of financial issues chose to do the sleeve. Knowing she should have had the gastric bypass surgery instead of the sleeve she sought out revision surgery and that is when she found Pompeii Surgical.
"They had a wonderful group with many contributors who helped me feel better about wanting to make the choice to better myself with help from a tool. I had simply had enough. I had done enough on my own and just was exhausted. I needed a tool to help push me along. I had spent so much time doing so many things just to end up at ground zero. I knew I needed help."
Lani immediately called Pompeii, was given details and answers to all of her questions, made her deposit for srugery, and before she knew it arrived to San Diego to drive down to have her bypass surgery.
"They had a cancellation so my surgery was moved up months ahead of time! I was picked up at the airport and taken to Pompeii and things went very well. I was one of the first ones to stay at the recovery home located on the beach. It was beautiful!"
Looking back after the fact Lani remembers events where she was so unhappy, and it helps her to realize where she is at now and how happy she is.
"I remember going on a family cruise and being unable to relax and enjoy the time bc I was so uncomfortable. I just felt defeated. I would wanting to do things but it was seriously uncomfortable. Taking a horse down the beach was not gonna happen. I could not easily even get on so I would be living on the outside looking in. I had such a hard time feeling like I was missing out. On the cruise they took photos of couples on dinner nights.. I remember avoiding them like a plague, it was something I wanted to do but not be reminded of what I looked like."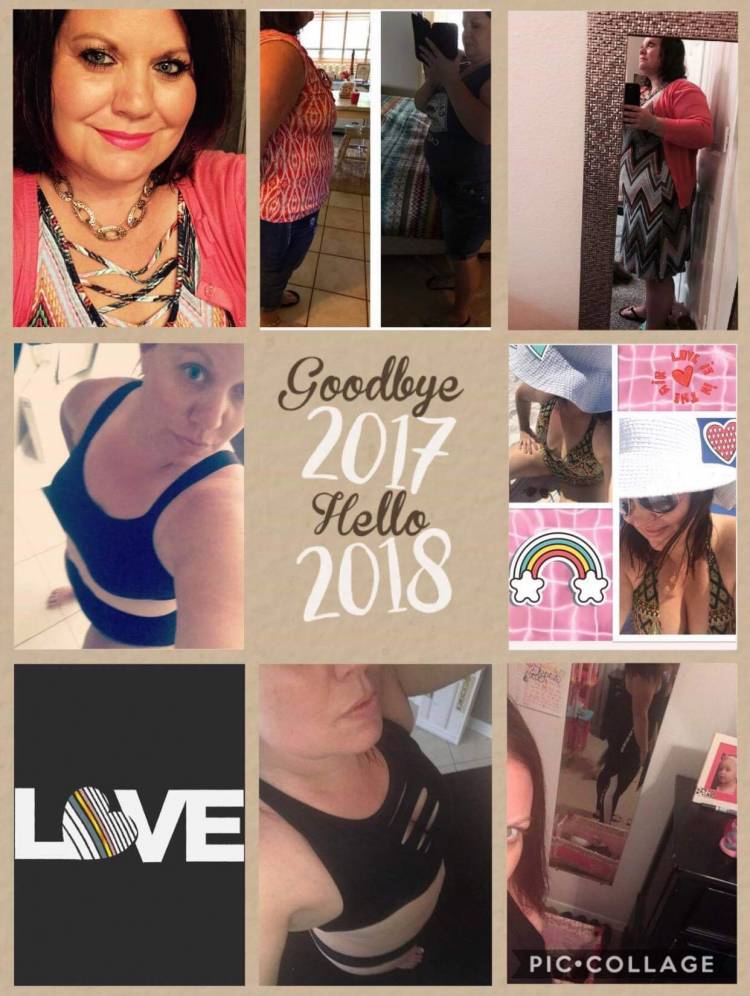 Lani knew that she made the right decision this time and could see the light at the end of the tunnel.
"Recovery was pretty fast! I had hope to finally carve away the outside and feel good from the inside out and have both match up!! I longed to feel good and everyday little things like being able to simply tie my shoes and get in and out of the car. To go for walks and my knees not hurt so badly, to wear clothes that I always saw but could not fit into. To feel alive and vibrant with energy!"
Lani is now off of all of her medication, and feels amazing. She went into surgery weighing around 235-240 and now almost 2 years later, weighs around 150.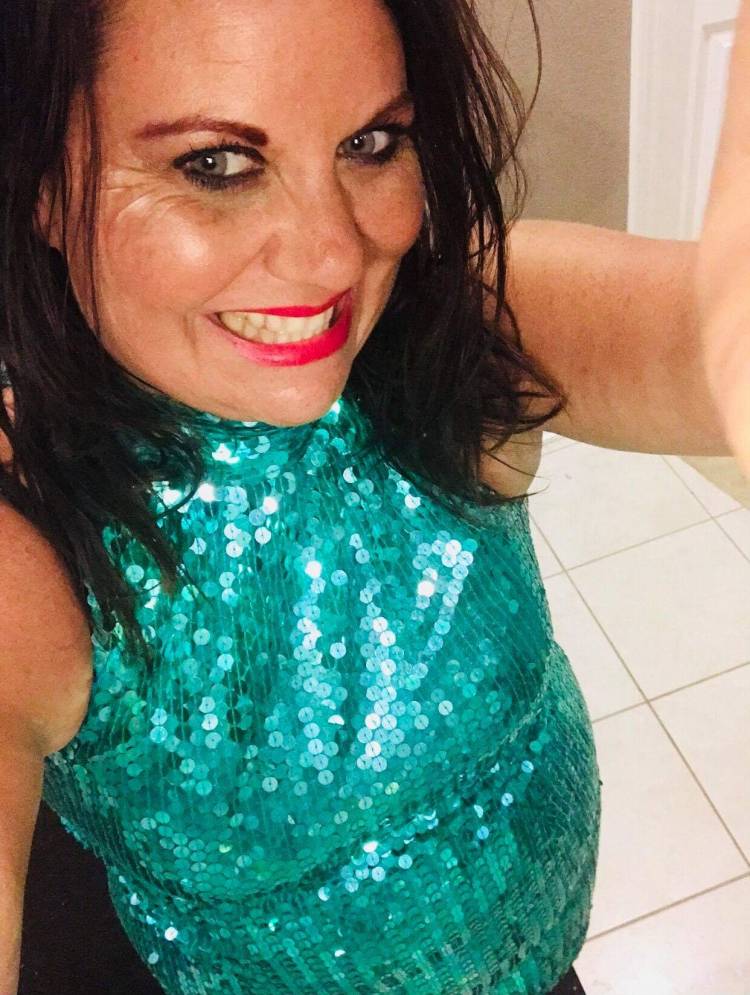 "I'm so happy knowing I made the right choice this time! I remember being able to take a trip and when I buckled the seat belt on the plane I had to pull it tighter! Before having surgery it barley fit and it hurt to sit in the seat. Feeling like I could actually fit comfortably was amazing."
When asked what message she wanted to send out in the world she simply said:
"Keep moving forward it's the only way to go!!! Live your best life and love yourself!"