Jenny Hargrave was Knocking on Heaven's Door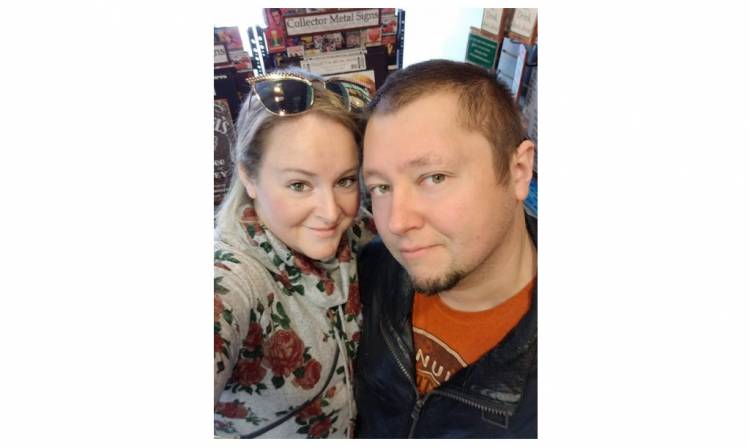 GRIEF
We all manage loss in various ways, but we use different means to help us cope. Coping is a strategy we all use to help us get through the grieving process. Not all coping strategies are healthy, for example, comfort food. How many times have you reached for that tub of ice cream and sat down to watch binge-worthy television when the day has been a downer? How many times have you eaten away your sorrow because you didn't know what else to do? It is natural to want to numb the pain away. To do something to take your mind off your grief.

"I began struggling in my late teens when my dad passed away. I found myself turning to food for comfort. It impacted every aspect of my life. I didn't want to go out with my friends because I was afraid. I couldn't keep up with them, but I was also afraid to stay inside and eat my life away. I found myself in a state of depression when I first began putting on weight. As time went on, I convinced myself that it was fine. I publically celebrated my size, all while I felt like I was dying on the inside."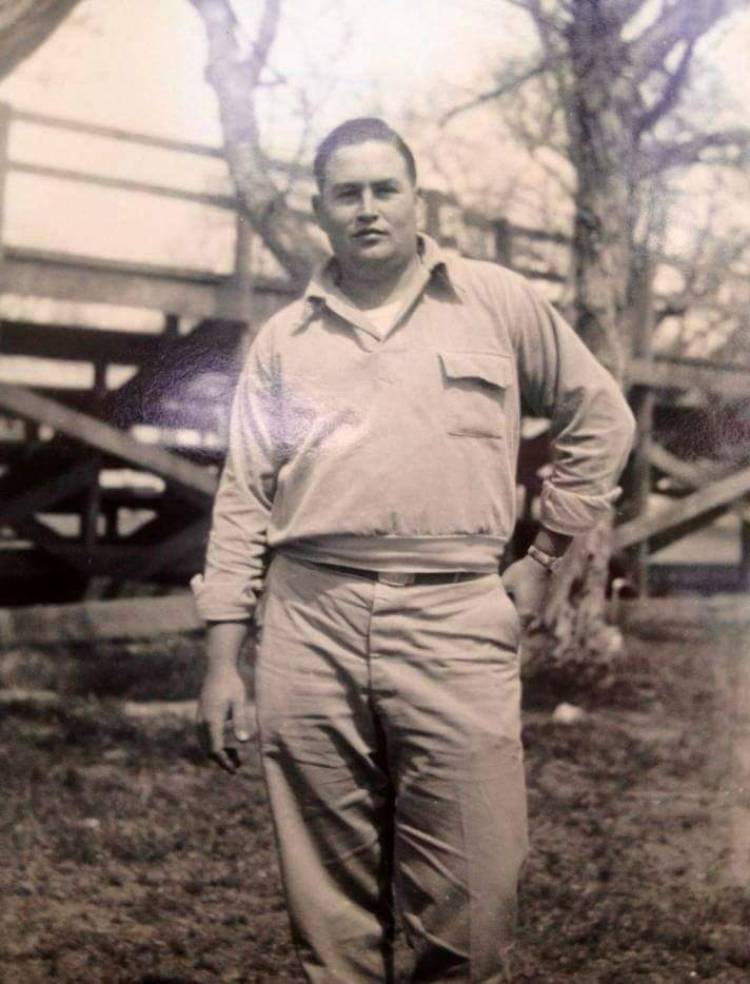 Jenny received the call while she was out shopping. Her oldest sister called, her Father had passed. He had been battling many issues, diabetes complications, cancer, old age in general. Jenny dropped to her knees in the middle of the mall and cried.

"I was shocked. I didn't know how to react. After hanging up the phone, I remember feeling faint and just dropped to my knees. I stayed in my room and cried for days. I didn't eat, I didn't sleep, I didn't speak."
Once she was able to eat, she realized that she began eating differently than she had before. She remembers always being curvy but was active and by no means obese before the grieving process started. She was always very mindful of what she put into her body, but when her father died, that changed.
"Eating definitely eased the pain but in a joyful way. I found that I wasn't eating just to eat. At that time I was eating foods that reminded me of my Dad and brought back those happy memories of when we were together while I was growing up. When I was eating those foods, I felt like he was still with me and that felt reassuring. As years went on and I was able to resolve some of the grief I just couldn't get back into my previous healthy habits."

Jenny feels she missed out on a lot in life, and not just because of losing her Dad, but because she was frightened to be in the public eye. When people aren't comfortable in their own skin, it often brings anxiety to embrace the outside world. Hiding away can lead to missing out on adventures and relationships.

"If my weight weren't an issue I would have traveled more, gone through with actually planning my wedding, which is something I never did because I didn't want to feel judged for my weight at my own wedding."

The decision to lose weight is easy, the reality of that conclusion and what goes into it can be unbelievably challenging. You can lose weight and gain it back just as quickly, or you can have difficulty losing weight in general.

"I remember the first time I really had a wake-up call that my weight was holding me back was when my then boyfriend, now fiance, went on our first vacation together. We went to Las Vegas and were so excited to get away and see everything but the first day in, I was in so much physical pain that I couldn't even walk the strip like we had been looking forward to."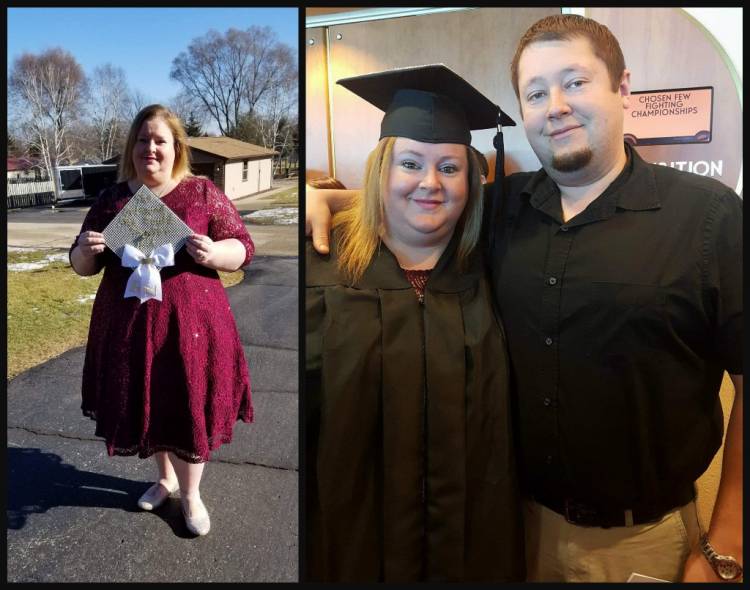 Having weight loss surgery is not a decision that people take lightly, but often times is the only thing left people can do to have lasting results and finally stay on a happy, healthy path.

"I decided that surgery was for me when everything else had failed. I had tried every diet imaginable and always seemed to revert back to my old ways. I graduated nursing school in 2017, and it wasn't until I saw the graduation pictures that I realized if I continued down the path I was going I might no longer have a path to travel."

Jenny heard about the surgery through a close friend and knew then that it was the right path for her, but the preparation wasn't the easiest. Her friend Alyssia had her surgery in the US and has this to say about her friend Jenny.

"Jenny is truly one of the most amazing women I know. She is incredibly caring and compassionate which shows in her personal life and professional life as an amazing friend always willing to lend an ear or a hand and is a truly wonderful nurse. It has been so awesome to see her blossoming after VSG because she is finally putting her health and wellbeing first. There is no one more deserving of this procedure to take back her health and life."

"Preparing for surgery was a whirlwind of emotions. I was so excited to change my life, sad to leave my old ways that had once brought me comfort, and scared that people would judge me or think I was weak for "taking the easy way out. Before the surgery, I felt really sad. I felt like I had lost who I was. I was so desperate to get back to the person I used to be."

Jenny's fiance Jeremy was very nervous about the idea of weight loss surgery.
"I knew very little about the procedure she was planning to have done and even less about Pompeii. I did know that this was very important to her and that I wanted to support her in her decision. As the time came closer, I became less nervous and more excited for Jenny and the journey she was about to go on. From her job as a registered nurse to taking care of our three dogs or making our house a home, Jenny always gives tremendous effort no matter what venture she is undertaking. As I expected, Jenny did amazing throughout the entire process. She followed instructions and was very determined that she was going to see the process through and be successful. Jenny inspired me every day with her sheer determination and fortitude. She never gave up, and the results have been phenomenal. She continues to inspire me on a daily basis, and I couldn't be more proud of her."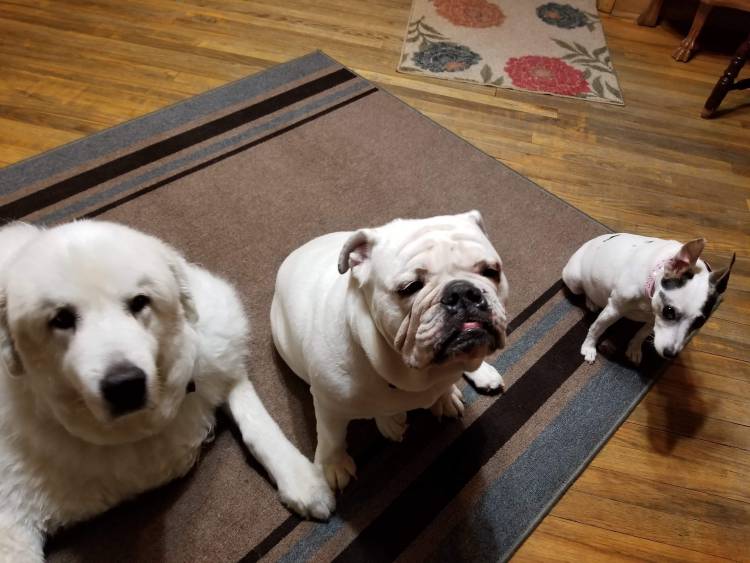 Jenny had Gastric Sleeve Gastrectomy. This procedure involves the surgeon removing about 70% of the stomach, leaving a small tube where the original sized stomach once was.

"When I first came out of anesthesia I swore I had died and woke up crying because "Knocking on Heavens Door" was playing in the operating room. After the nurse convinced me, I hadn't died, and I was in recovery the whole process was a breeze. I slept the whole first day and night. When I woke up the next day, I had minimal pain and only some minor tenderness in my abdomen. I was back to work within a week!"

Some weeks after surgery Jenny was driving and realized her stomach wasn't touching the steering wheel as it once had.

" I cried so many happy tears that I had to pull over and compose myself. It was at that moment that I knew I could do this and that my life was about to change in ways I could never have imagined."

Jenny feels healthier than she has in years. She no longer carries a diagnosis of hypertension, edema, and sleep apnea. She was thrilled with her experience having her weight loss surgery through Pompeii.

"Pompeii was absolutely amazing. I'll admit I had pretty low expectations going into this because I felt like it was all too good to be true. I was pleasantly surprised that everyone was so nice and accommodating. I really feel that I received better healthcare at Pompeii than I would have in a US hospital. I owe Dr. Q and the Pompeii staff my life. I want people to know that their health and happiness is worth fighting for. I once felt like my life didn't matter and I was worthless because of what I allowed my body to become. Once I finally saw that I deserved happiness and let myself become comfortable with feeling like it was OK to go after what makes you happy my whole world changed in ways I could only have dreamed of. My new self-love affirmation is "I believe in the person I dream of becoming." So, my message to everyone is to allow yourself to believe in who you want to be."

Jenny is still grieving, but she feels she has a better handle on her emotions and coping strategies. Her start weight on this journey was 352, and now she is at 240. She is so thankful for the journey and for her support system.

"My fiance is an amazing support in that. He always does his best to keep my mind distracted on days that he knows are going to be emotional for me. Comfort eating might seem harmless, and it might bring back a glimpse of happiness, but all it is really doing is setting you up for a long road of self-destruction that will only further fuel to the unhappiness you felt before turning to food."