Heather Jones Discusses Overcoming Addiction and Success with Weight Loss Surgery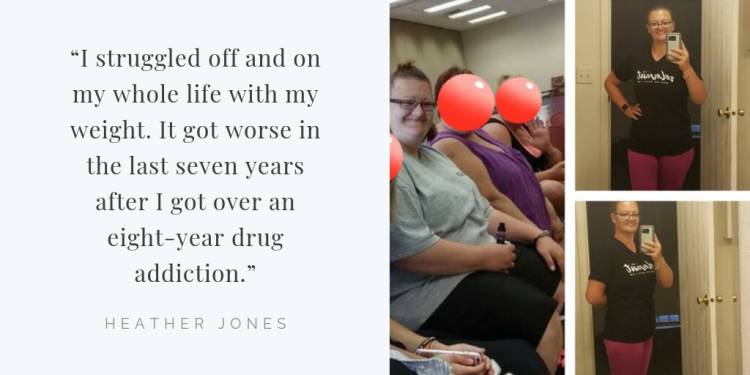 A good portion of people who struggle with obesity have addiction issues, not all, but a good portion. Whether it be food addiction, or something else. Those who have food addictions often shift their dependence on something else after surgery. Some have several addiction issues that lead them down a dark road.
"I struggled off and on my whole life with my weight. It got worse in the last seven years after I got over an eight-year drug addiction."
It takes much strength just to admit that you have a problem, let alone to overcome addiction. Heather Jones took steps to acknowledge that she had a problem, and then overcame eight years of battling something that had a firm hold on every aspect of her life. She fought addiction and won, and many people cannot say the same. It is an incredibly difficult battle to win, and she won.
"I overcame my addiction when I called out to God for help. He took away all desires and urges that day. I did pack on more weight when I got clean because I turned from one addiction to another. I started using to numb my feelings and the pain I had experienced in life. I have been clean for 6 years now. I feel amazing and it's all because of God. I know I wouldn't be where I am today without His amazing Grace and love for me."
Heather tried dieting and exercise and never seemed to be able to lose any weight.
"I was disgusted with how I looked, and I was ashamed at how I had let myself go. I tried multiple times to lose weight, from smaller portions to keto. I would lose 10 pounds but then turn around and gain 20 back."
Aside from the massive battle with her addiction, she was also struggling and battling a different war. A war with the way she felt about her weight and appearance. She did not suffer from obesity-related medical conditions, but she was on a road that would lead to some. Her personal life was also suffering, as she felt as though she was missing out on time, she could be doing things with her daughter.
"The moment that stands out to me most is when I was getting ready for the day and wasn't able to bend over to put on my socks or tie my shoes. I decided I'd had enough when I was sitting in my tub, and there still was not enough room for me to comfortably relax, and I had to have my teenage daughter help me shave my legs because I was unable to reach all of the areas to shave them."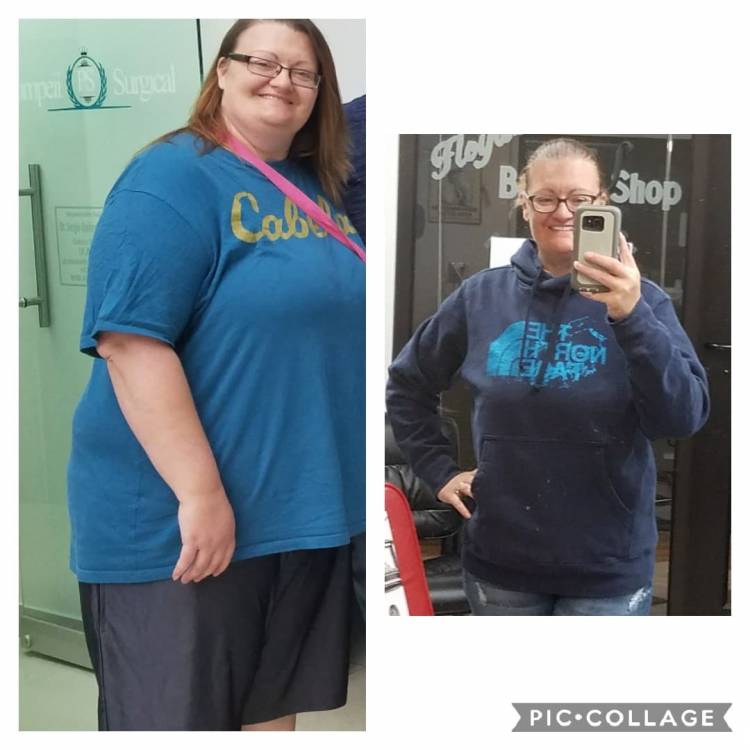 Heather and her Husband had been researching ways to lose weight for three years before she decided to have her weight loss surgery at Pompeii Surgical.
"The journey preparing for the surgery was not hard for me, and I think it is because I was ready to make a change in my life and I needed a tool to help me along in the changes."
Heather went into the surgery with a clear mind and no concerns about the procedure. She knew what she wanted and was ready to get her life started without the weight.
"I had the vertical sleeve surgery. Dr. Q took out 75% of my stomach, leaving me a new tummy about the size of a banana. My recovery was amazing. The only thing going through my mind was how this was the start of a new beginning at life for me. My first happy memory was when I was walking through the house, and my pants fell down because they were too big for me."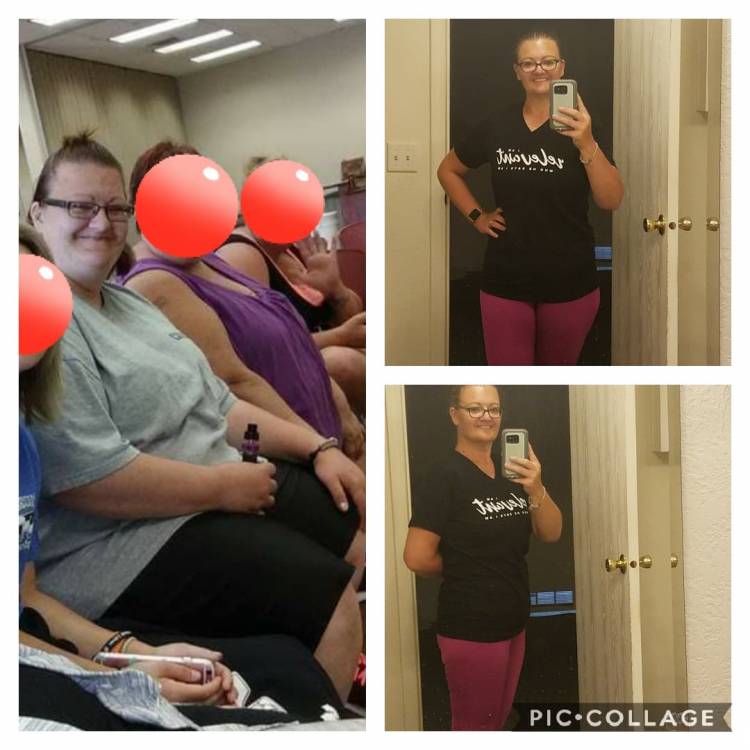 Heather along with almost everyone else I've talked to who have had this surgery talk about that same moment again and again. How amazing it must feel to be trapped in this body that you are ashamed of, and then to feel your clothes just falling off, feel that weight just melting off. To finally feel and see the results that you have been working towards for years. Weight loss surgery is just a tool, and no way the easy way out. The patient still has to do the work to maintain the diet and to exercise. The new stomach helps as a reminder to keep you on track.
"My experience with Pompeii Surgical was hands down the best of my entire life. I had the best care from Dr. Q and all of the staff. It was super touching to me that Dr. Q came in and talked to me and kept me calm while they were getting my Husband prepped for his surgery. Never in my life have I had a Dr. that was so caring and compassionate. No matter how old you are or how much you weigh, you are worth having your life saved. If someone like me that failed to lose weight can get this tool and be able to lose it, they can too. Step out of your comfort zone and make the most important decision to save your life and improve your relationships, not only with other people but more importantly, with yourself."