Getting Approved and Booking Your Surgery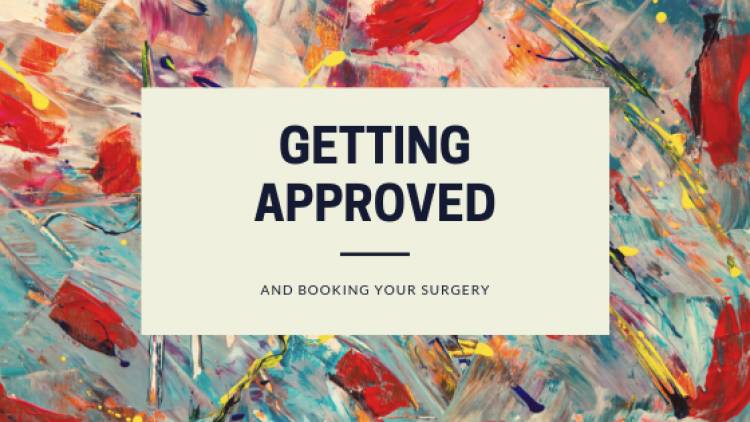 "We try to make getting started as easy as possible for our patients. With just a 5-minute health questionnaire and a few phone calls, you can be approved and ready to have surgery with us."
It only takes 5 minutes to apply for surgery and get approved, so what are you waiting for?
The first step in applying for surgery wit Pompeii Surgical is to fill out the eligibility form. Pompeii needs to review your responses to some underlying medical informative questions to get you approved for surgery. For the most part, no records are ever required of your primary care provider.
This form will ask a few questions about yourself and your medical history. Your eligibility form is directly reviewed by one of our surgeons, and they will relay the result of your approval to your patient coordinator. If you are eligible and a good candidate for surgery they will approve you right then and there. This process can typically take less than 48 hours, and you can even be approved the same day.
You will be approved via phone call, and that is when you will get all the information about finances, and the process. All of your questions will be answered. They will thoroughly explain all costs involved based on your medical history, and they will relay to you how to book your surgery and the travel process.
Once you have had your approval phone call, you will be ready to book your surgery. You will go over all the potential dates available for your operation until you find one that works for your schedule. This will allow you to research all of your options in terms of travel. Your surgery date will be held while you book plane fare and figure out lodging.
There is no deposit required to hold a surgery date. Pompeii Surgical typically holds surgery dates until 2-3 weeks from the procedure date. At this time you will be required to submit plane ticket confirmation to solidify your surgery appointment. You will need to book your plane ticket 3-4 weeks in advance of your surgery date to receive the best plane fare, but can book at any time depending on your surgery date, as some of our patients choose a surgery date as close as one week out from their approval.
Fly.com is the website recommended by Pompeii Surgical to explore the best travel dates for your surgery and to compare prices that will work for your budget. In order to get the lowest price possible, it is essential to book as soon as possible, because the closer you get to your surgery, the more expensive it will be.
"If you wait until ten days before your surgical day to book your tickets, then the ticket price could double or triple in price."
You will receive a call on the first day of your Pre-Op diet prior to your surgery and will continue to make follow up calls leading up to your date of surgery.
"We understand the stress involved in travel and want to provide our full and unconditional support during the process. We will continue to check in with you and assist you in any arrangements you need. AS everything progresses smoothly, we will see you on surgery day and pick you up from the airport."
If you have any questions, you can go to www.pompeiisurgical.com, and you can use the live chat option and talk to a patient coordinator instantly.
"Our specialized patient coordinators are always available and ready to help you."