Erika Franco Wishes She Had Gone to Pompeii Surgical Sooner.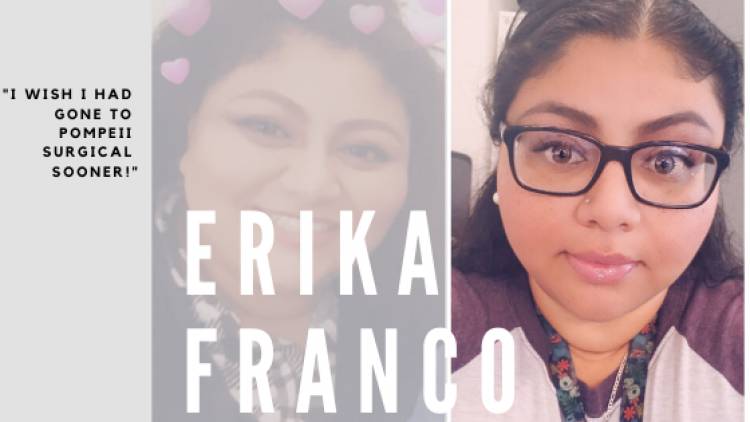 Sometimes childhood can be difficult, but even more so when the issues are things entirely out of your control. Erika Franco has struggled with her weight from the age of 5 years old, and it drastically altered her young life.
"I have struggled with my weight my whole life, for as long as I can remember, I started gaining weight like crazy. It impacted me in a way where I always thought to myself why I was even around. All of my cousins were thin and pretty, and I was the only fat girl in the family. I just wanted to be thinner and pretty."
Erika not only suffered from being picked on by peers but suffered at the hands of her own family as well.
"I have suffered a lot growing up being picked on for my weight by people you would have least expected. Your own family members such as the boy cousins and a couple of aunts and a few uncles. I suffered so much in their hands that they really scarred me for life."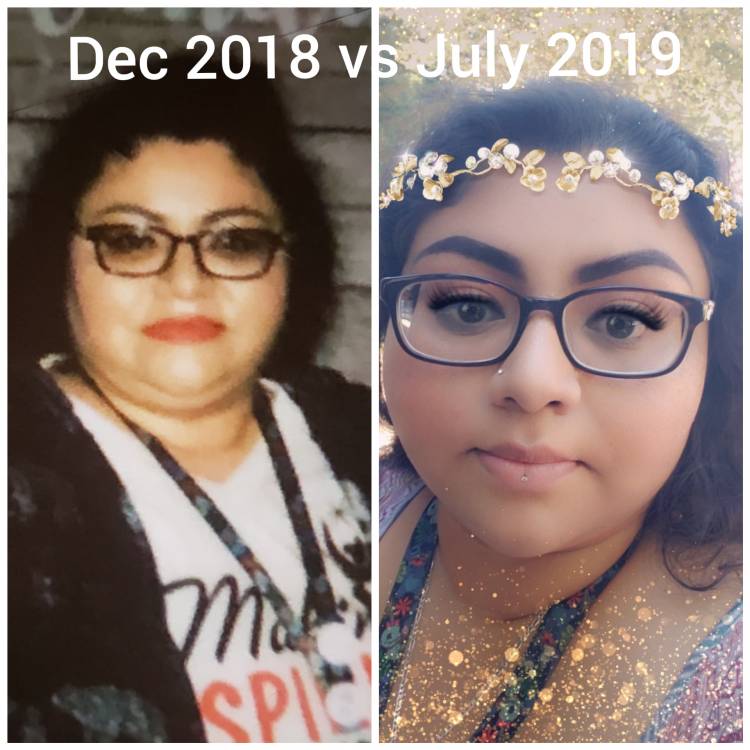 Erika was not only dealing with her physical struggles and how she felt about her appearance and her weight, but she was also experiencing things that no one should ever have to experience in their lifetime. These scarring experiences did not help in terms of her weight gain. Nor did it enable her to have the confidence to go through with things that made her feel uncomfortable. She was too afraid to face her fears.
"There was so much emotional, physical, and sexual abuse from age 5 to about 12 years old that I started to fight back and defend myself. I wish I had my Quinceanera. I had dreamed about it since I was 12 years old. I had everything planned out. From the dress down to who were going to be in it. To find out that people, mostly those family members previously mentioned, were already making comments on how a Quinceanera has to be thin and beautiful and how I was fat and ugly. That I would be the laughing stock of the year. So I never had it because those dreams were crushed. I wish I could go back in time and tell my younger self to have it still and enjoy the party because it's your party, not theirs!"
Erika had spent her life suffering abuse and fighting both mentally and physically. She also felt desperate to lose weight so that she might feel better about herself, and so those around her would leave her alone.
"I had tried everything from diet pills to Herbalife. I got in trouble so much because I was young and some of the diets I would do seemed extreme. I tried fasting too and even just old fashion diet cutting out a lot of carbs and soda drinks. I can't forget the good old exercise which I would 5-7 days a week to see results. I would lose 20-30 lbs the most I have ever done on y own but would gain it all back and more as time went by making it harder for me to lose the weight. I started to lose the weight. I started to try to lose weight from the age of 13."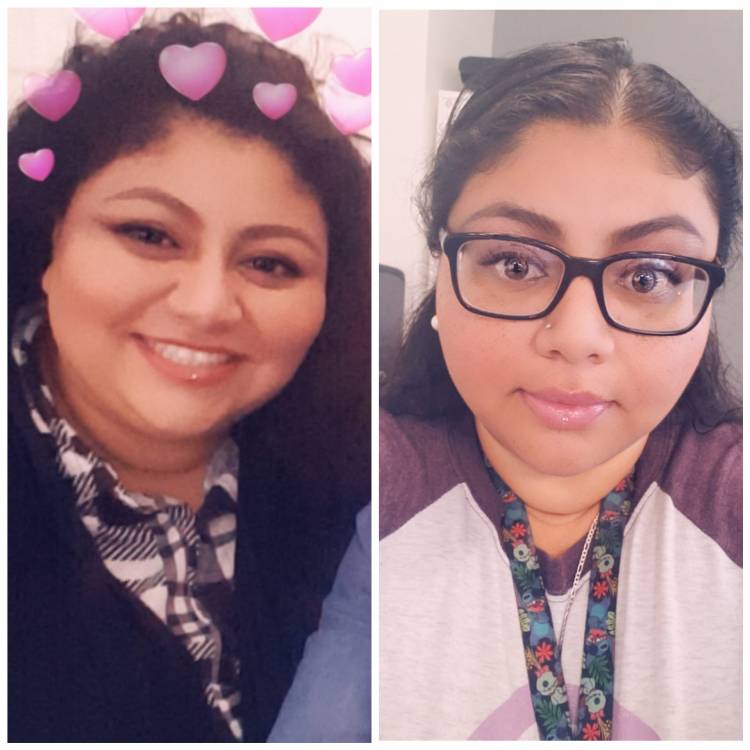 Erika did not have a lot of obesity-related health issues, aside from being diagnosed with Diabetes in 2018.
"I like to think my health was not at all too bad. I had no other real complications. I always got the comment of wow for an obese person; you are not too bad health-wise. But I know eventually it would catch up to me. Diabetes runs on both sides of my family."
Erika had tried to lose the weight to no avail.
"I always knew I was going to need the surgery to help me lose weight. I have tried every diet out there and yes I even changed the way I eat and exercised a lot. I was always an active big girl person. I was in ROTC all through high school and was also on the track team and a cheerleader. All of my efforts only led me to lose 10 to 20 pounds and then gain it all and more back."
Erika was no stranger to weight loss surgery as she first tried to get approved at the young age of 16. However, she didn't hear about Pompeii Surgical until years later.
"I was told I was too young, and all I had to do was diet and work out. I tried again at 18 years old and was told the same thing about being too young and how I can do it on my own like I hadn't been trying for the past five years to lose the weight. I went for it again at 27 years old and still got told I was too young and how I didn't need it. Then my test results came in and turned out I was borderline diabetic. That was what finally got my foot in the door to start this journey."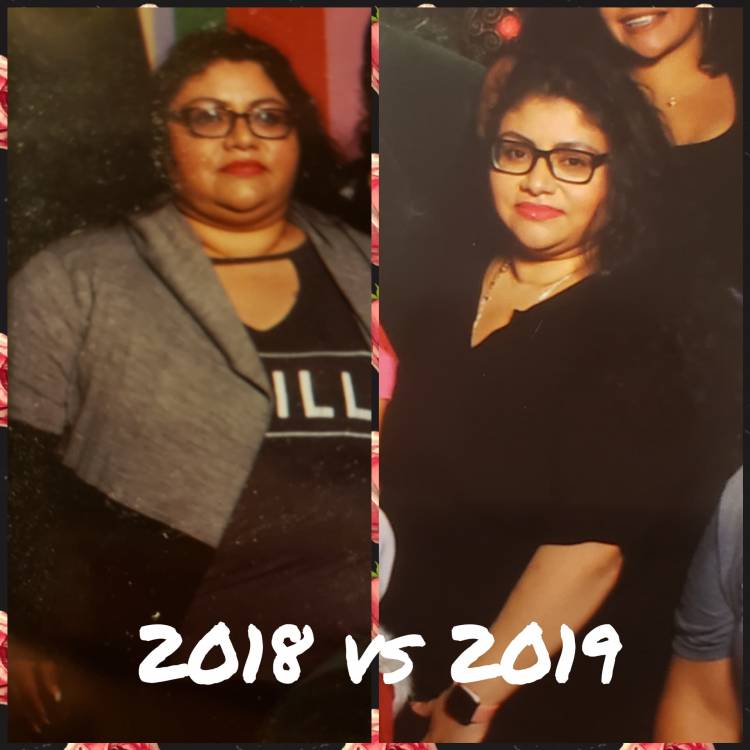 At 27 years old, Erika was finally preparing to get her weight loss surgery that she had wanted since the age of 16.
"My journey began with Kaiser Hospital in 2017. The surgeon had asked me to lose 30 lbs to prove I could handle the new lifestyle and was only able to lose 20 lbs within the first year of joining. I was getting so frustrated because those last 10 pounds did not want to come off. I spoke to people about it in the group I went to for support and advice. They advised me to talk to the surgeon and see if maybe approving me for surgery was possible and those last 10 lbs or more will drop while being on the liquid diet. HE still said no. I continued to try, and I was coming up on the second year since starting my journey until a very good friend of mine, more like family, told me about Pompeii Surgical."
Erika's friend had gone to Pompeii Surgical for her surgery and had so much success that Erika thought maybe this was the road she should take to get her surgery performed finally.
"I gave Pompeii Surgical a call and signed up for the in house financing and was approved for surgery on May 28, or 2019. I started the two weeks of an all-liquid diet, which was not too hard at first. The mindset is a powerful thing because what I was missing wasn't the food, but just the sensation of chewing. I think for me, I have been preparing for this my whole life that I was ready for anything and wanted to make sure I wouldn't mess anything up to risk me not having my surgery. It was an easy journey."
Erika, of course, had worries and concerns before her surgery.
"I felt scared and worried like any other human being. What if I have the surgery and have complications? Or worse die on the table? I don't have kids but hope to have them in the future, but the thought of leaving too soon scared me. However I knew I would rather die trying than to just wait and see obesity take my life slowly; I was ready for it. I needed this to help me rebuild my life. I really didn't want to die at 29 and have my Mother left to plan my funeral. I couldn't bear it, but I knew if I didn't try and get this done, I would die an even slower death by continuing to gain the weight."
Erika started her pre-op with confidence due to the motivation she gained while watching her friend have such success from her surgery with Pompeii Surgical.
"When I went to see her when she got back, and she told me her whole experience, which encouraged me to follow the same route. Trust me when I say I have zero regrets of going and getting this done at Pompeii Surgical."
Going into this surgery, Erika was initially told she should have the Gastric Bypass surgery. That changed once she talked to Pompeii Surgical.
"Kaiser recommended the Gastric Bypass, which I wanted. But when I got the call from Pompeii Surgical and Dr. Q recommended the Gastric Sleeve I asked why the sleeve and not the bypass as I originally wanted. He gave me the medical reason as how it had less risk and complications then a bypass. Also with my history of migraines and gastric reflux it was a better option for me. So I decided to move forward with the gastric sleeve."
Erika had a complication-free recovery and was pleasantly surprised.
"I recovered pretty fast, actually. I took 2 weeks off in case from work. I think I was good to go back after a week. My drain hole closed within hours of them taking it out. My stitches were ready to be taken off by day 6. I had no complications at all from surgery. As silly as it sounds I was just happy that I was able to open my eyes and hear them say the surgery was a success and only lasted about 45 minutes. Then I started thinking, oh my gosh, I did it, and now it's my time to shine."
Erika is no longer diabetic and off medication.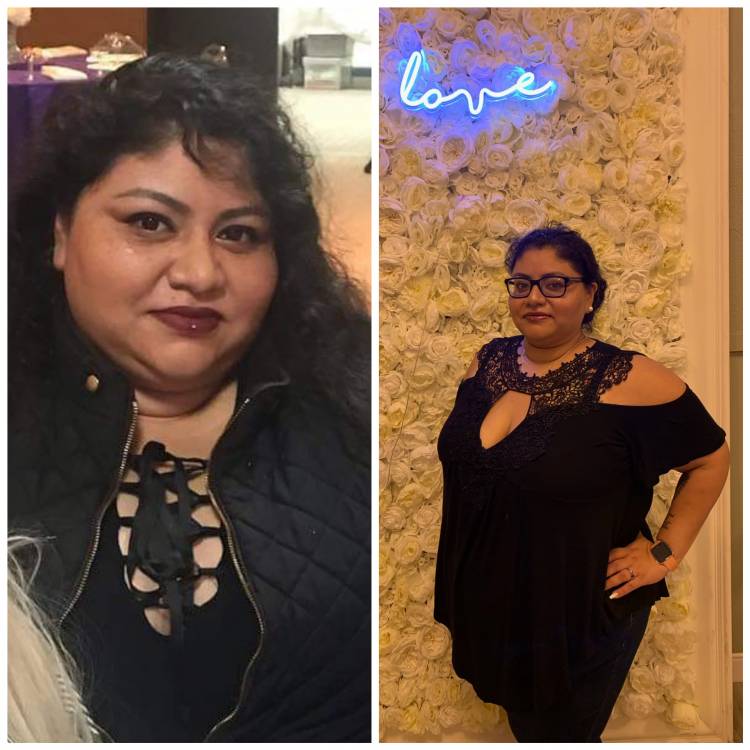 "My doctor had me stop the medication and congratulated me on my journey. I told her I wouldn't be diabetic for long because I was going to work hard to lose the weight to get the surgery regardless of where I would get it done. I am currently down 72 lbs, and I feel so good and looking forward to how much more I can lose and where my journey will take me."
Erika's journey is one that should inspire others. She came from struggle, she couldn't lose weight, she felt terrible about herself, and she was scared before the surgery, but she overcame all of that and has so much to show for her strength.
"My whole experience with Pompeii Surgical exceeded my expectations. From the driver who picked me up at the airport to all the hospital staff and beach house staff! Their hospitality and customer service was way better then what most people would get here in the states. They made me feel so welcome as soon as I arrived and were very helpful with any questions I had and with filling out the paperwork. They were very attentive to my care and needs at both the hospital and beach house. Karina at the beach house was very helpful in teaching us how to make protein jello shots. Pineapple's customer service goes beyond, and this alone isn't enough to say how much of a great guy he is, and the souvenir shopping is a must on this trip. You will find beautiful things. Experience the beautiful culture of Mexico. I went alone on this journey because no one could get the same days off. Even though I am a Latina myself and speak Spanish, the fears still enter your mind. But I never once felt that I wasn't safe at all!! I felt like I was at home here. I would do this all over again. My message to all those reading this and following Pompeii's page to get information and hear our stories and see our journeys is don't let fear get in the way of your happiness. Join us on the losers bench and share your experience with us and with future candidates for this surgery. Trust me when I say I have 0 regrets. My only regret is not knowing about Pompeii sooner!"