Covid-19 UPDATE From Dr. Quinones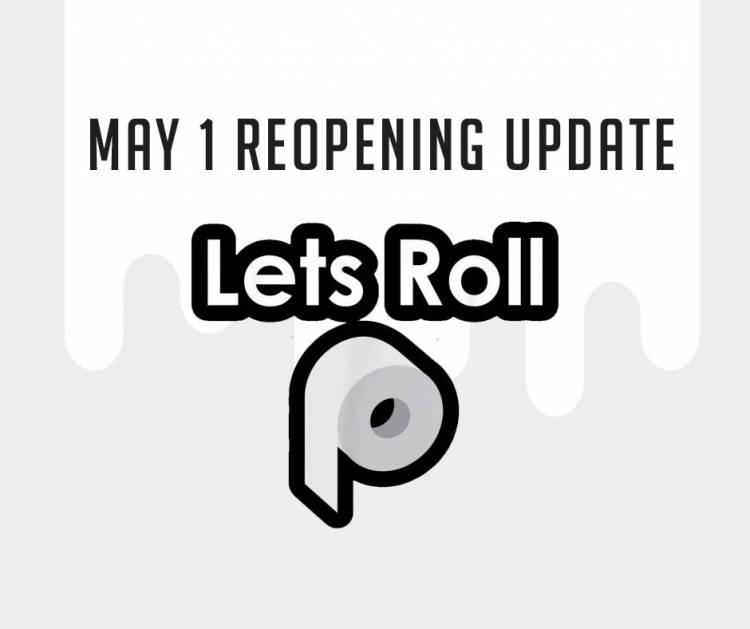 "4/26 Update: We still plan to open May 1st.

Pompeii Surgical:

We are still on track and plan to reopen May 1st.

Airlines have finished their massage cancellations and we believe traveling will not have further interruptions. Most airlines are flying only basic routes and the volume is so low that tickets are affordable and seats plentiful.

The border is still closed for Mexican tourism traveling to the USA but Americans are still crossing the border daily. We do expect to pass additional policies and procedures on boarder crossing. If any additional health security measures are passed we might have to make updates to our patients as things progress. Right now passports are still NOT required.

Mexico is undergoing a 30-day self quarantine to keep people off the streets in order for essential business and medical travelers to have a more safe environment and to prevent the spreading of the virus. Our government is not restricting medical tourism or interfering in anyway with our standard business operations at this time.

We have weighted the decision to reopen very heavy. We don't believe the 'peak' of the virus has been reached nor do we minimize the seriously of the virus. We do believe that traveling early is going to be more safe for our patients then traveling later this year when tourism returns and a million people and in the airports, hotels and public areas. The airports are a ghost town taking over the top precautions and fewer people and more precautions equates to a safer traveling experience in our eyes.

We do understand that everything could change overnight. The government has been very vague about its policies of how, when and where as of late.

If you arrive with a fever we cannot admit you into the hospital BUT we will place you into a hotel at our cost and get you home safe with new plane tickets. We will have to check temperatures before bringing you into Mexico and they will be checked again at the border so only travel if your healthy. Check your temperature before leaving home.

If you arrive and for any reason you cannot enter into Mexico we will ensure you get home safe. We will ensure you have hotel rooms, new tickets and everything you need.

Anyone booked in May will have absolutely priority rebooking if for any reason we are unable to complete your surgery because of cancellation or disruption on our side. If you book your plane ticket and for some reason you cannot come we will not leave you stuck with a valueless plane ticket.

There is a possibility that we reopen and sometime during the month the Mexico government changes its ways. They always provide a 7 day period for adjustments and so your surgery will not be disrupted in anyway.

For any reason you arrive in Mexico and cannot return to the states (which is nearly impossible).. we will ensure you have everything you need during your extended stay here and that your treated like family. You will never be alone, you can leave your checkbook at home and enjoy quarantine on an amazing private beach with staff to take care of you."
This pandemic and quarantine has truly shifted daily life, and has interrupted people's journeys. I know a lot of people are now scared to even have their surgeries due to travel concerns and not wanting to put themselves in any position to contract the CoronaVirus. There are conflicting opinions in comments on the Pompeii Facebook Support Page, and everyone is entitled to have their own opinions. It is up to you and your descretion but know that Pompeii Surgical is taking every precaution and if you have any concerns or questions in regards to what you should or shouldn't do in regards to travel and safety in regards to your surgery, Pompeii would only be too happy to answer those for you. Good luck on your journey and stay safe. I am including a few more statements in regards to the precautions being taken.:
"I want to express how we plan to tackle this COVID-19 virus. There are some serious issues to speak about and medical tourism groups need to pass policies to protect their patients both physically and financially. Below I will write about some reasons why Pompeii is an awesome choice if you decide to have weight loss surgery during this crazy flu season.

Medical Standpoint
It is a nasty flu that will put you down and out for a good 10 days so lets first try to avoid catching it. If you're under 60 years old with moderate health you will find that the flu will come and go just like any winter based flu does annually. If you're over 60 with other health complications then you will find that this will be more like influenza and you're going to need to be taken care of.

Health Prevention
As many of you know we already hire more than double the cleaning staff verse any other facility. We will increase the staff further and dedicate an individual to public area sanitation duty for anything 'touchable' and surfaces commonly breathed on. We will also be passing a number of policies at the facility like daily temperature checks for both patients and companions to detect early cases and asking any companion that runs a temperature to be moved to a hotel during the stay (hopefully this doesn't happen). Many new policies for the next 60 days until the weather warms up and all of this becomes next year's problem.

Border Closing
The likelihood of the border closing at this junction is slim to none however one of the two borders that we use to enter TJ will be closed from time to time while they bring in new safety equipment. During these days you can expect our drivers to take you 5-10 miles out of the way to cross you over the other border. If BOTH borders are closed at the same time then you can expect a wonderful overnight stay at a five star San Diego resort in which you will endure a 'stay-vacation' until the border opening the next morning. Your surgery will be performed the next day and everything will stay on schedule. Your recovery day stay at the beach resort or Holiday Inn will be canceled and you will return home on time. If we have the need to keep you an extra day then it's our responsibility to pay for your new plane tickets and get you home safe. Any hotel/travel expense you occur due to the border is covered instantly by the complication insurance we carry on you AND you can expect our surgery price not to increase because we secured these insurance policies on our patients thinking about before all this virus mess started.

What Happens If We Find Someone With It
In the event that anyone at our facility is found with the virus you will have to stay in your room and a dedicated individual will be assigned to your care. The nurse looking after you will prepare your medication and other job duties in isolation with all the preventable measures you can expect from a biolab technician and we will keep our other patients safe. Any companion detected will have to leave the facility and be attended by our staff and nurse at an outside location we are currently arranging. They will be given the BEST medical care and the BEST lodging money can by at no cost.

The Real Risks
Catching the flu is no fun but honestly that isn't the risk that this poses. The real risk is that the sickness could cause you to have to stay with us for +10 days while you recovery from the virus before returning home. If this happens we will provide you lodging and medical care at no cost if we are unable to safely return you home. If for any reason an airline won't let you board your flight due to a temperature or sickness then you can rest assured that you're in good hands with us and with one phone call we have everything covered for you.

If the whole world panics and the Mexico border ACTUALLY closes and you find yourself in San Diego with no way to have surgery with us then enjoy a day in San Diego on us and we will rebook your flights home as well as pay for your original flights.

Any Chance of us Being Quarantined? Next to none. First, any US citizen must be allowed reentry into their country by land border. So the chance of you being stuck in Mexico is zero. The chance of you being quarantined reentering the USA is real BUT it's not a bad thing. If you get held its because you caught a really nasty flu and you're going to want to lay up in a medical facility for a few days until you're able to walk and resume normal life. So think more of the word 'Quarantine' as forced to seek medical care so you don't spread it to others. After release you will find us ready with your new plane tickets and you're still going to be skinny next year. If you have to catch the flu to ensure you get your skinny pass for 2021 then I think it's a pretty decent tradeoff. I would Donkey Kong smash some flu if it meant I could drop a 100 pounds.. I can beat a flu down like a champ.

Also, we have US Citizen drivers available so even if the border closed from all Mexican nationals crossing we still have your transportation covered.

We also have our own resort/hotel so even if all hotels closed we still have plenty of room for our patients. We also stock piled our medical and surgical equipment two months ago to ensure we had a smooth year and it really paid off.

We have everything covered.

What To Expect At Pompeii
Expect more cleaning staff driving you crazy. Expect nurses with more Purell squirting randomly in your hands on the way by. Look for signs saying please sanitize your hands before entering public areas. Expect us to be extra good on health awareness.

Keep the news and panic in perspective:

The schools are closing for an extra week around Spring Break so higher level officials can put in motion all the upgrades schools need to be able to properly manage flu outbreaks. Every year the flu gets worse and worse and the world doesn't pay attention. The government is simply updating all of its public services to be 'flu ready' and reduce healthcare costs. The only reason toilet paper isn't on the shelf is because people are buying 5 months of toilet paper out of panic and the empty shelves cause everyone else to feel its a shortage and so they do the same. Next week the toilet paper industry will ship 10X the normal toilet paper and it resolves itself.

The real thing we need to panic about is that some of this might deter people from the idea of improving their health and all of us need to remind each other that the flu is the least of our worries. We are all suffering from health issues that need to be addressed right away regardless of what the world is doing because no one cares about our individual suffering but ourselves. If you have to come down and get weight loss surgery and risk catching the flu so be it. Better to be a recovered flu victim and be skinny in a bikini next summer then to be at home stuck in fear and buried in fake news and pondering knee surgery next year because of the weight. We should all remind ourselves what is important in our own lives and if we run out of toilet paper then wipe out the flushable wipes in the baby section and move on to the copy paper at home depot.. but.. get healthy and don't let anyone scare you playing into fear games that manipulate the economy and give governments more reasons to violate your privacy, control your lives and levy deeper taxes. The last thing I am scared of is the flu and being stranded at five star resorts around our goofy staff members. I'm scared of spending the rest of their lives suffering from the weight problems and everyone around us treating us like second class citizens because of it.

Covid19 is going to have to take a backseat this year so we can face the real issues in life and battle obesity like a champ.

Like always: I deeply care about each and every one of you and I would never put you in harms way without taking complete responsibility for you from the time you arrive until the time you return home to your family. You have doctors, surgeons, nurses and a small army of staff that will keep you healthy down here and treat you like family."
"3/27 Update: Things seem to be calmed down on crossing and flights and we are having fewer and fewer issues. Everything seems smooth sailing so far :) No passport issues, no crossing issues and the delayed flights have not caused anyone to miss their surgical date.

Quick Update for 3/24: Things are looking far better when it comes to safe travel and disruptions.

FLIGHT CANCELLATION UPDATE (good news)

We knew the airlines would start a policy of flight cancellations due to low travel volume and we were really worried on how it was going to be done. The good news is that the method the airlines are using for the flights is something patients will be able to navigate and shouldn't interrupt their surgical dates.

From what we can see they are cancelling almost entirely mid-day flights. Early morning flights and late night flights seem to be holding far better. Midday flights are being cancelled and rescheduled for the late night flights and those who miss their connecting flights from the night before and being placed on early morning flights. So if you book very early morning flights you should be in the best possible spot to avoid travel disruption.

If your flight is cancelled simply show up to the airport if its within a reasonable driving distance or call and they will place you on the next available flight.

We have rebuilt our surgical calendars to accommodate patients coming in late and if you miss your first day of surgery we will still be able to perform surgery on you the next day and continue to keep you 2 nights at the hospital. We will be happy to reschedule your return home date for an additional day or we can dismiss you without staying a day at the hotel with special instructions to rest. So flight delay to a later flight that evening is no reason to worry. The flight delays have been very last minute so watch your phone the night before for updates.

BORDER CROSSING (good news)

The border crossing seems to be more stable and we are less concerned over the passport issue. So far we have no had issues with patients being able to arrive.

We have had multiple references to authorizes stating the border will not be restricted or closed further so we believe this will be the worst of it. They have not required letters of medical travel (although we provide them).

AIRPORT TRANSPORTATION (Not the best news)
The only disruption we have seen is that once in a blue moon they are not allowing our drivers to transport our patients direct to the airport in order to limit exposure. If this is the case we will drop you off on the US side and you will have to jump from our van to an Uber that will take you the rest of the way. We will cover 100% of the costs of the Uber or Taxi. This only happens about 10% of the time.

Because we are traveling for medical crossing the border does take some additional steps and patients might have to spend 10-15 minutes in secondary inspection. This has only happened a hand full of times as they inspect to ensure our driver isn't obviously sick and review their paperwork. We have not had any transport or patient be refused entry or returned around. No one has been quarantined or had any type of detainment at all.

Understanding Why We Don't Close

For now our facility remains open and very prepared to face the challenges in the upcoming week.

We have considered the logical route of closing the facility and reschedule every patient 2 months, however more people suffer then be protected. If we close during this crisis a minimal of +1,200 patients won't be able to afford surgery this year nor reschedule at any point in the future due to program capacity issues. That is +18,000 years of human life lost without a single cough or temperature. An additional +300-500 surgeries will never be performed because we won't have the revenues to drive towards our pro bono programs that help families in need. Another 7,000 years of life lost due to panic. We won't have the funds to contribute towards the fight against covid-19 locally and helping displaced families. The economic ripple from this is very serious and it is something we have to consider.

If you decide to have surgery you will be safe, you will arrive safely and be returned home safely. If for any reason you arrive and you cannot cross we will take very good care of you and the situation at hand. We will not carelessly expose you or risk your life in anyway.

I seen a few posts with concerns that we inspire people to hang on to their surgical dates for the sake of revenues. Part of that is true because without revenues we cannot saves lives and the world needs the healthcare community to step up and take charge at the moment and this is a very expensive task.

Pompeii will be donating 100% of its profits towards stabilizing the economic situation for its patients over the next 60 days. Every surgeon under our roof with also be donating 100% of their earnings towards this cause as well. Melanie and other individuals in the Pompeii community have also made large donations in order to keep our efforts strong. Shareholders will receive zero profits or any compensation over the next two months as well.

The only people that will benefit from us keeping our doors open will be our patients. Our executives will battle business issues and endlessly tackle rescheduling and travel issues for the next month with very good nights of sleep. Closing our center for two weeks would of been an easy way out and avoided significant financial sacrifice and heavy loses for everyone at Pompeii. Instead we choose to fight the good fight and tackle the world's problems head on. If all businesses would do the same then we wouldn't have any food shortages, healthcare facilities would be prepared for what is coming and more funds could be provided to help those in need.

With that being said, I want to thank everyone from the bottom of my heart who fearlessly have stood by our side and battled this with us and continue to do so. Im thankful for everyone who has rescheduled their surgery and for all of your help and guidance. Many of you gave us a heads up on the problems coming and it has been a great value to know what will happen next before the news outlets knew.

I have spent the last few years fighting very hard for all of my patients and when I need it the most all of you have fought very hard for me. I appreciate every minute of it and will be so honored to work the next few months without any compensation and continue to donate what I have for the sake of saving every life down to the very last person. We will continue our pro bono efforts, continue to battle business operations and continue to keep the greater good from this situation. If at any point we must shut our doors just know that we do it in order to protect you and that we have exhausted all reasonable means otherwise. As of now we strongly believe our doors will remain open and continue to operate safely and strongly."