Cindy Valdez Can't Stop Looking at Herslelf and Feels Great.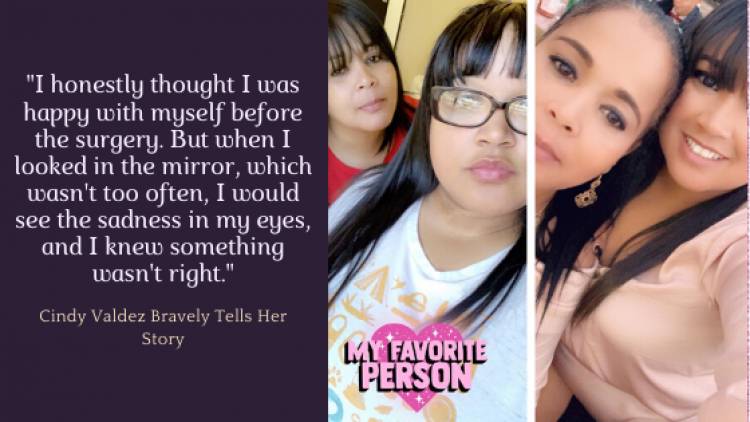 "I honestly thought I was happy with myself before the surgery. But when I looked in the mirror, which wasn't too often, I would see the sadness in my eyes, and I knew something wasn't right."
Cindy Valdez had struggled with weight since she was a little girl. She struggled with why. Why was she gaining weight? Why did she have to work that much harder at things that other girls didn't have to worry about? She, at a young age, was having to worry about things that she shouldn't have had to worry about. This had a profound effect on the way she saw herself up until her surgery.
"I was always a little bit curvier, and in my dance class, I always had to work a little harder. It wasn't until after High School that my weight really shot up, and it was like I had no control over it. I would always think that everyone only saw my physical body and not actually me. I was always smiling, but I always felt like something wasn't right."
Wearing a smile but suffering on the inside, Cindy hid herself from anything that would have put herself too far out there. She didn't want to be noticed, and she didn't want to be rejected.
"Because of my weight, I was very shy and quiet and never really told anyone how I felt because I didn't want to be the emotional fat girl. I didn't go on a lot of dates with men because I didn't want to put myself out there."
Cindy put her heart, soul, and checkbook into trying anything that would lead to lasting results.
"I honestly spent thousands of dollars on trying to lose weight. I tried Jenny Craig, Weight Watchers, HCG shots, appetite suppressants, Cabbage soup Diet, making myself throw up, not eating at all, nutritionists, personal trainers, personal chefs. Everything there was, I tried it. I would lose 30 pounds, and then after that, I wouldn't know how to eat since no one really tells you how to eat after you lose. I would always gain 60 pounds back. It was a cycle."
There were many multitudes of moments in her life where Cindy was devastated by something that happened due to her weight, and things repeatedly made her feel badly about herself. One that really stood out to her is a story I hear time and time again. The humiliation of not fitting on a ride or a seat in general in front of a massive group of people is something that is not only devastating, but it's something that profoundly affects those who have had the experience.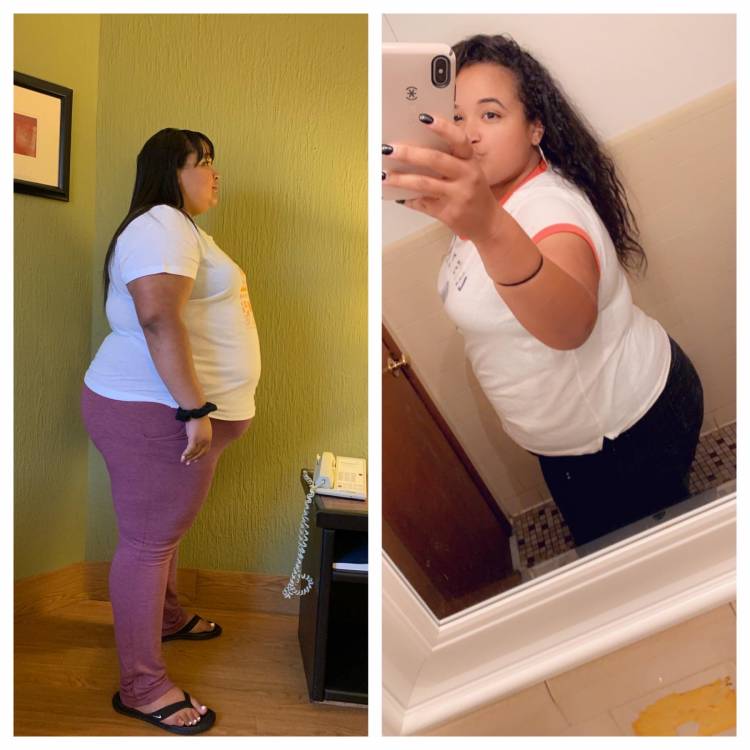 "I was at an amusement park in my town. I went to ride a rollercoaster that I had ridden before. But this time, when they were putting on my safety bar, the lady said it didn't close. You are going to have to get off. I told the worker that I had just ridden the ride, and she huffed and got someone else, and he closed the bar. I wasn't even at my highest weight yet, and that traumatized me, and I haven't ridden a roller coaster in about seven years."
Cindy had many moments in life where she knew that something needed to change, but it wasn't until the birth of her niece that she really realized how her weight might affect her life moving forward.
"Seeing my niece born made me realize that this little girl was going to be running around and wanting to do cartwheels, and I wasn't going to be able to do that with her. As she got older, I couldn't even walk around the house, holding her because I would get out of breath. When she turned one and was wanting to put on her shoes, and I couldn't bend down to tie her shoes, I knew it was time for me to take control of my health."
Cindy's health was not in the worst shape prior to her surgery. She was dealing with some headaches due to the pressure of her body, and high blood pressure but never needed to be medicated. Still, she was tired of the constant battle with her body, and she needed to do something that she hadn't tried before.
"I actually was following Chic and Savvy Bell on Instagram because I had seen she had lost so much weight in a year, and I wanted to see how. When it was her surgery Anniversary, I saw that she had visited Pompeii Surgical, and I decided to look into it."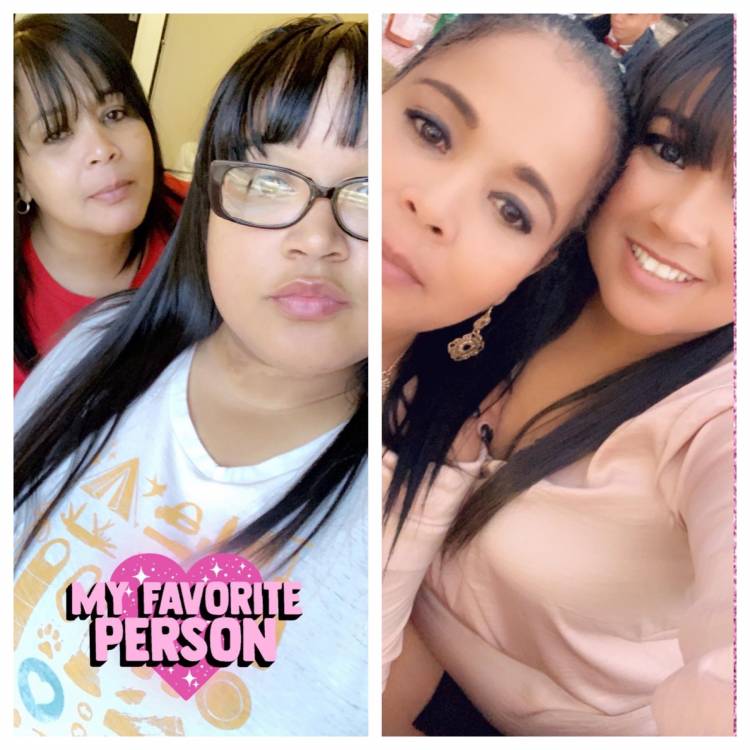 Of course, she was initially skeptical of having surgery in Mexico. She had a great many concerns but was intrigued by the Instagram account she had been following.
"Google was not my friend when I decided to have surgery. Haha, I was already skeptical about going to another country to have surgery. And I was thinking, why are they offering the surgery? Like are they going just to cut my stomach and let me bleed to death for my organs? Or are they going to switch me up so bad it looked like a child did it."
After deciding to have her surgery at Pompeii Surgical, she had put some of her fears to rest; however, she still had a big case of nerves the weeks leading up to her procedure.
"I was very nervous. I have never had surgery, so preparing for it was more mental than anything. I am the kind of person that I need to see exactly what to do and what others are doing. Pre-op I had a love-hate relationship with haha. I will be truthful; I cheated. However, my family made sure that I was following strict orders for two weeks, leading up to my surgery."
Cindy got through her pre-op, traveled to Pompeii Surgical's facility, and bravely went through with her Vertical Sleeve Gastrectomy. A portion of her stomach was removed, which will help her with how much she can eat and craving control.
"I followed a lot of people who had the surgery, and I realized that what they all had in common was that once you can move around after surgery, start walking. Once I was coherent enough, I got off the hospital bed, and I was walking. My mom was my companion, and she made sure to record me. I would walk all around the surgical center. The nurses would give me a thumbs-up, and it made me feel really good about myself. I really didn't have any pain, but if I did, I would remind myself that this is something for a better future for myself. This is one step into a new chapter in my life. I know that if I didn't start thinking about being healthy, I would fall back into my old habits."
Every day people take for granted all the little things they have no difficulty doing, such as getting dressed without trouble, climbing up and down stairs without being left breathless, carrying a baby around a house. Those who have had Bariatric Surgery don't overlook these things; in fact, these things are worth celebrating.
"I put on socks, and I could actually bend my leg up, and I wasn't out of breath. I had documented that on my Instagram page, and I couldn't believe that only about two weeks had passed, and I already was having non-scale victories."
Cindy no longer has blood pressure issues, and her headaches are gone.
"I now want to go out more often, and I am running after my niece when she takes my cell phone. I haven't had any complications, aside from some acid reflux, but that is normal. I couldn't have chosen a better facility to have my surgery. They made me and my mother feel like royalty besides being super clean and very thorough. Explaining everything over time, they wrote something down; they explained it all. The nurses, the transportation team, Dr. Galindo, everyone was sooooooo nice. I told my mom that I felt like I was Kim Kardashian with the great treatment. haha."
Cindy spent most of her life feeling unhappy with her appearance. She felt the need to hide away and not allow herself to do some of the things that she wishes she had done. Thanks to her bravery and her unwillingness to give up, she took the leap of faith and took action.
"The message that I want everyone to take away from my story is that your health is your choice. You have the ultimate say on what you want to happen. You can't lose weight because your doctors, family, or friends want you to lose weight. You have to lose for yourself. No one can judge you for the choice you make for having surgery because they don't know the internal battle you have with yourself. I want everyone to know that losing weight has made me realize that I am hiding my true potential because I was afraid of being labeled the fat girl that is too emotional or too dramatic, and I wasn't truly expressing myself. I didn't realize how unhappy I was until I started losing weight and found this new inner voice. I realized that I hated looking in the living room mirror because it is a full-length mirror, but now I can't stop looking at myself. I want to help others and show them that a smile doesn't always mean happiness, and sometimes it's just a mask of what is really going on."