Christine Turner No Longer Avoid's Mirrors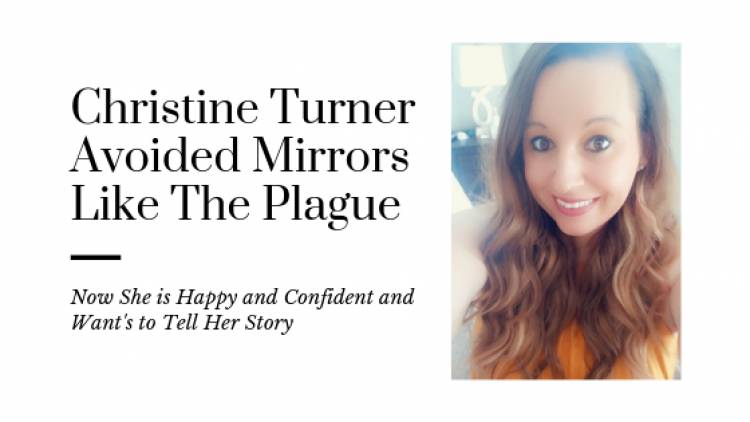 Christine Turner avoided mirrors like the plague. You never really notice how often you are faced with your reflection a day, and when you aren't happy with your appearance, it can be very daunting to go anywhere. It's easy enough to avoid mirrors in your own house, but when you go out in public, it's near impossible. There are mirrors in stores, glass doors, and windows that you walk past and see your reflection in. You are faced with your demons, no matter where you go.
"Really anytime I was out in public and saw myself in a full mirror I would be devastated. I never really looked at myself at home, so when I would catch a reflection of myself, it would really just put me down. I have struggled with my weight, really my whole adult life. Once I had the freedom to go where I wanted and to eat what I wanted, I let myself go."
Christine had tried several diets and pills over the years, but they would never yield the type of lasting results she wanted.
"My most recent was Thrive and Beachbody. I felt like those would work for a week or two while I was still motivated, but without having someone stay on top of me with them, and I would just stop."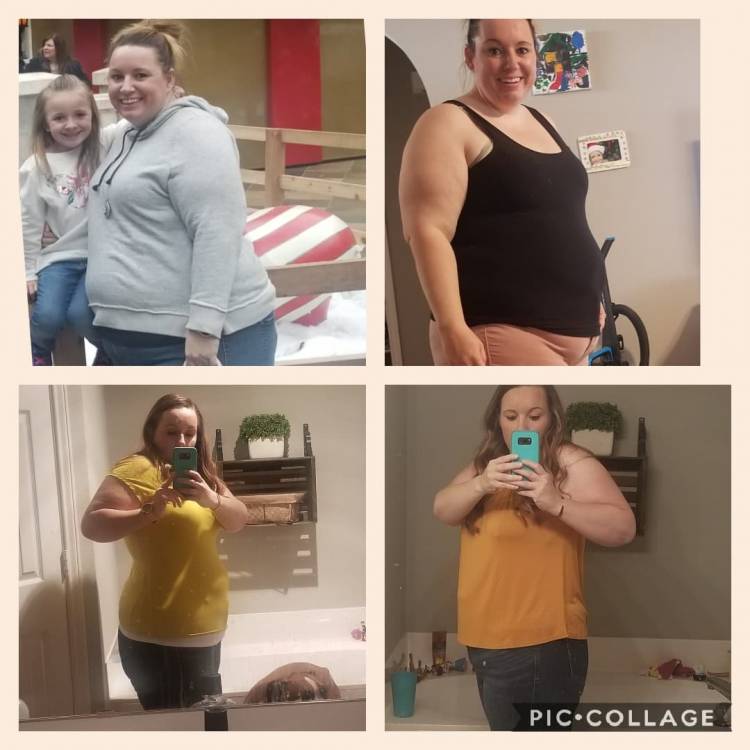 Looking back, Christine realizes she missed out on many experiences that she wishes she had been comfortable enough to have. It's not easy to look back and know that she has missed out on part of her life.
"There were so many outings with my family that I missed. I would see something that looked like so much fun to do like going to the zoo or an amusement park, but then it hit me that I would be miserable and I would look for an excuse to do something else. We travel a lot to California to see family, and even when we lived in North Carolina, we would drive instead of fly because I was afraid to squeeze into the airplane seats."
Christine was ready for a change in her life. She was prepared to find the answer to what would give her lasting results, and what would help her to put this all behind her.

"I joined several weight loss programs and tried to work out, but I never even had the energy to do that. Working out would just hurt, and I would get out of breath and just give up. Before I planned my surgery, I was very depressed and refused to go out to Mommy groups or anything because of how I looked and felt. I would not be able to keep up with my little ones, so I just refused to go anywhere. I was miserable."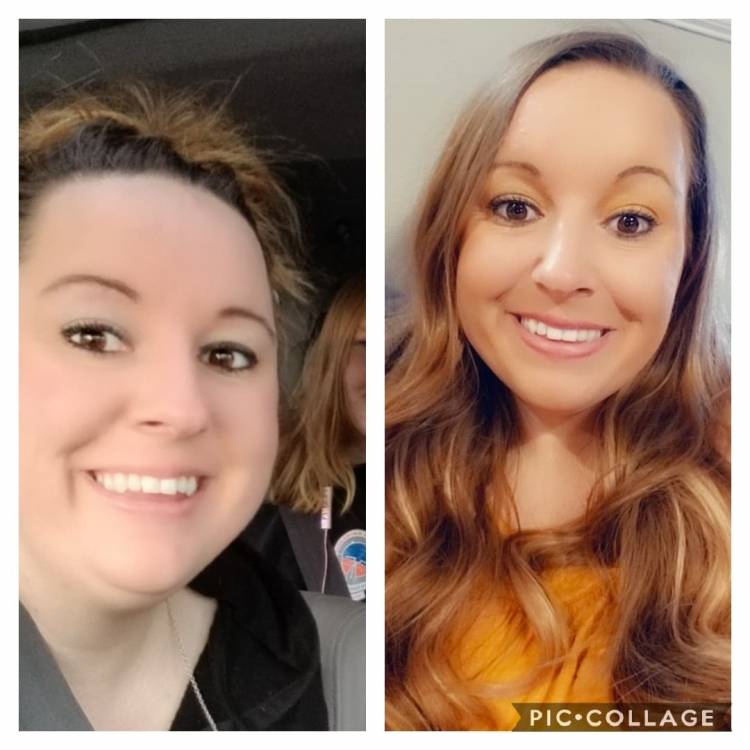 Christine did not have any significant health concerns before surgery, aside from family medical history.
"A big reason I actually wanted to schedule my surgery was that every single female in my family has diabetes or is pre-diabetic. I knew I was headed in that same direction and wanted to fix myself before I got to the point of no return."
Christine was not new to the idea of weight loss surgery. In fact, she had been researching and debating it for years.
"I researched on and off. I did not at that time have an insurance policy that would support my surgery. It was not until a lady in my same city started a small blog about her time and experience at Pompeii Surgical. I had never thought about going to Mexico. I messaged her and asked several questions and then did a lot of research on my own before booking. I was so pumped once I decided to make a change. I booked my date in early January to have my surgery in the middle of March, so as a family, we started to eat better. It is so important to have support like that."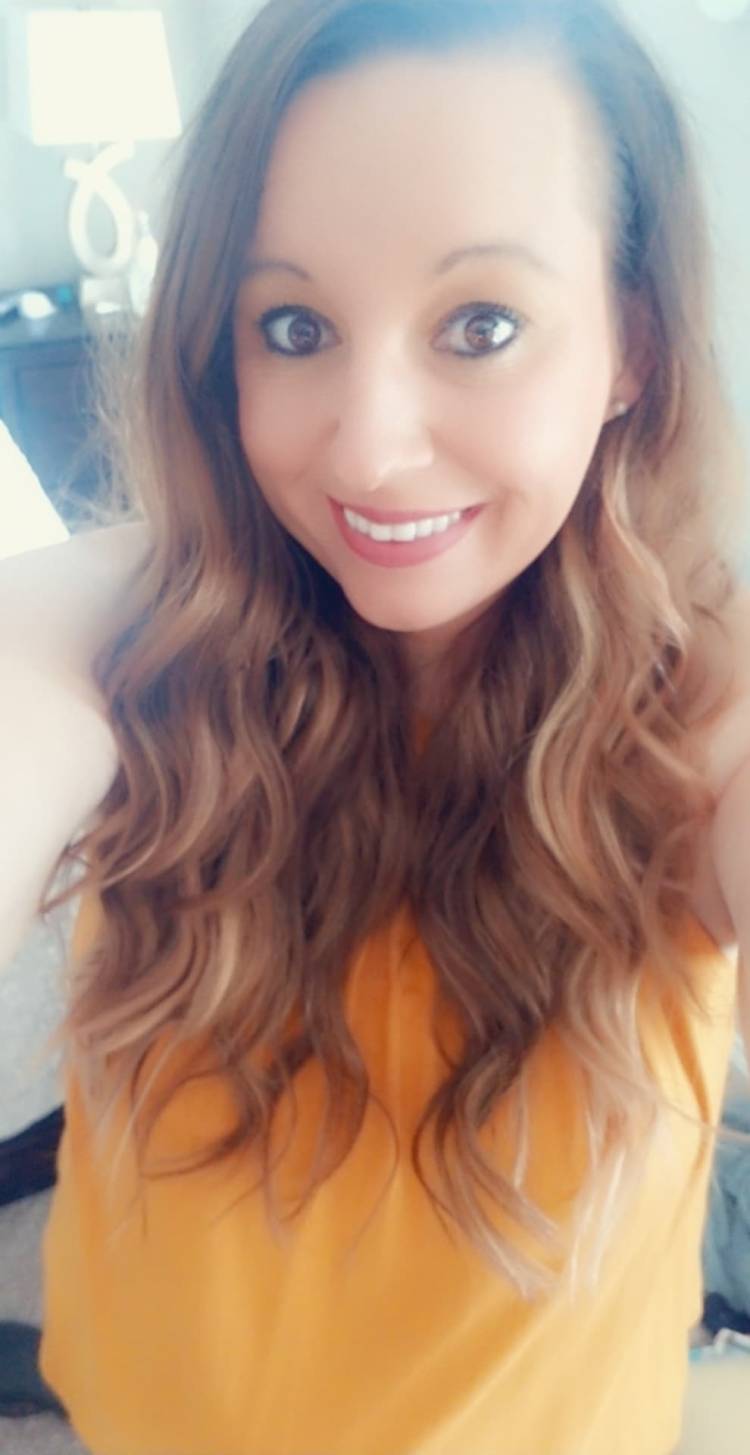 When having surgery, there is always the fear that you will go under and never wake up. Patients quickly find there is nothing to fear as soon as they walk into Pompeii Surgical.
"I have never had a surgery before, so I was terrified about being put under. I have small kids, so my fear was not coming home. I remember laying in the pre-op room, scared to death. Dr. Q came in and reassured me that everything was going to be great, and he was right; I had nothing to worry about."

Christine had the Gastric sleeve surgery where Dr. Q removed about 70% of her stomach.
"Directly after surgery, I don't remember much. I wasn't in much pain; I was more nauseous. I dry heaved several times and would spit up some blood, which in turn made me sicker. I tried to walk as much as I could but was so sleepy. I asked the nurse for something to help me sleep, and I woke up with no pain and ready for my shower."
That first shopping trip when you realize just what the surgery has done for you is often a mind-blowing experience.
"For the first time this last weekend I went shopping and bought pants from a regular store. That was one of my first goals, just shopping in a regular store that doesn't just carry plus sizes. I am still in a 16, so I can still go to the plus side, but being able to walk to the other side of the store made me feel like a million dollars."
Since surgery, Christine feels excellent. She has been having fewer headaches and has so much more energy.
"I am so much more active, and I feel like I have more time in my day now that I am not focused on what I am going to have for my next meal."
Her life is forever changed since her surgery, and she has no plans ever to look back unless it's to see how far she has come.
"Don't let other people talk you in or out of having surgery. I think if I would have chosen to have this surgery before I was 100% ready, I don't think I would have been as successful. No one should make that decision for you. Do it for yourself; you are worth it. I have never once had anything bad to say about Pompeii Surgical. I was always greeted so warmly, from the phone calls to being there in person and even the calls post op. My Husband went with me as my companion, and he said he would love to go back. We both agreed that we would have never had the same treatment anywhere local. We chose to stay at the beach house, and even after my surgery, it was like a very relaxing mini vacation."