Chris and Tracie Overcame Their Struggles and Supported Each Other to the Finish Line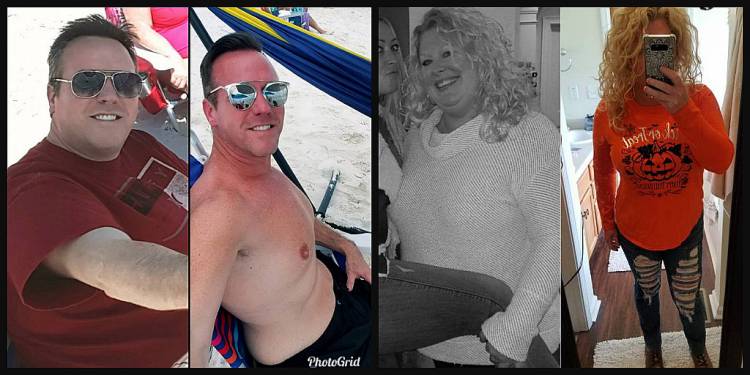 When it comes to reaching goals in life, whether it be in work, or even in this case weight loss, it is so essential to have support and someone to encourage you and push you forward. It is ultimately up to you to do the work, but it always helps when you have someone rooting you on. In the story of Chris and Tracie Sizemore, they were both each others motivation and motivators. Tracie approached Chris with the intention of weight loss surgery, and once they had concluded they wanted to have the operation, they both rose to the occasion and helped each other to the finish line. Even now they continue to support and motivate one another in life, and in their business. Teamwork makes the dream work!!!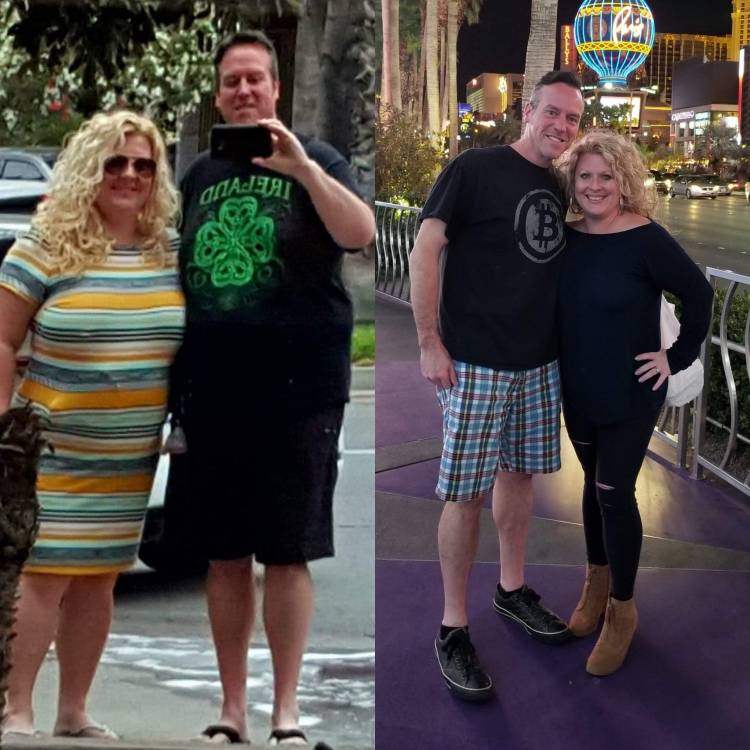 "Tracie researched for about 2 years before we made the decision and she found Pompeii from doing google searches for weight loss surgery in Mexico," Chris tells me.
Chris recounts their journey with pre-op from his perspective:
"Honestly a few weeks before we started the 2-week pre-op diet we had a few "food funerals" where we went to all of our favorite restaurants and ate whatever we wanted. It may not have been the best thing to do, but it was fun! Just having someone that understood everything I was going through was a huge help. We did all the pre-op diet preparations together. We planned everything we would be eating and hit the stores to stock up."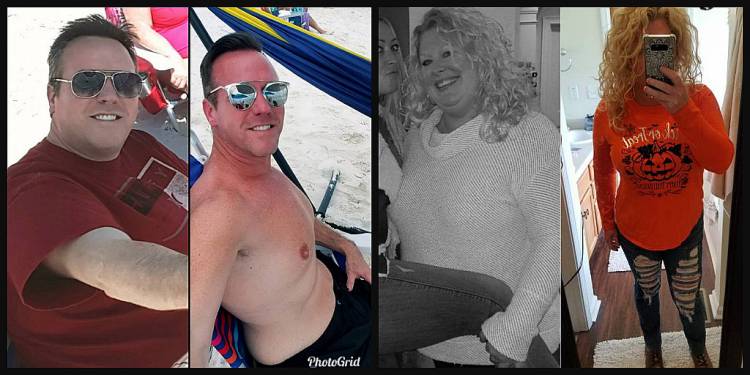 Tracie remembers it being a tough time in the sense of not being able to eat the way she was used to eating.
"I ate a lot of thinned out tomato soup and lots of cottage cheese and apple sauce. It was a HUGE help that we both went through it together. It would have been so hard to watch someone eat when you can't."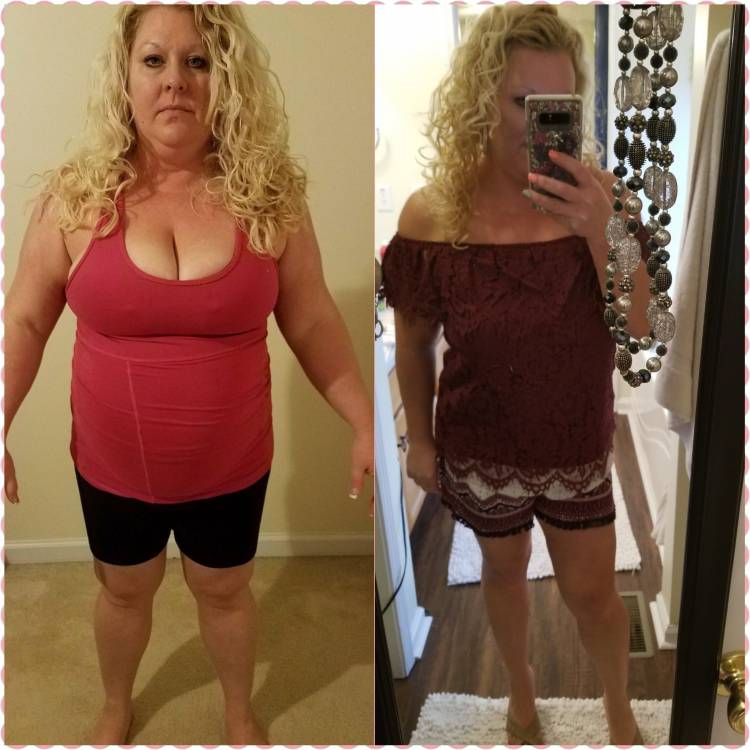 A big part of Chris and Tracie's relationship was food. They enjoyed going to restaurants for date nights and when they would travel it was always fun for them to visit all the local restaurants and spend time together eating. Date nights if you think about it, usually consist of dinner and a movie right? In our culture food is such a huge thing. Most celebrations and events are centered around dinners, pot lucks, and cake. It is no great surprise that Chris and Tracie's dates consisted of the same.
"Tracie and I have always valued our time together, and we try to make our marriage a priority by doing intentional date nights each week. Before surgery date nights were all about what restaurant we were going to eat at and going to the movies."
Chris states when discussing how things changed because of their decision to have weight loss surgery:
"We had to find new things to do as a couple to have fun and celebrate that didn't revolve around food. We had honest conversations about things we could do together for fun like taking walks, going on hikes, going to the movies and bringing a healthy snack."
Chris and Tracie both had their surgeries on May 25th of 2017. Tracie was the first to go in for the operation, and Chris recounts how nervous he was when they took her back for surgery, but he found peace of mind knowing that he trusted Dr. Quinones and he knew that she would be just fine.
"We both had the Vertical Sleeve Gastrectomy. My recovery was great. I had almost zero pain. I believe the sooner you get up and start walking after surgery the better. I got up and started walking the night of my surgery and walked the halls of Pompeii every few hours. The next day I walked around the block. I had a fun and relaxing time at the Pompeii recovery condo. I walked all around the property, sat out by all the pools and relaxed by the ocean."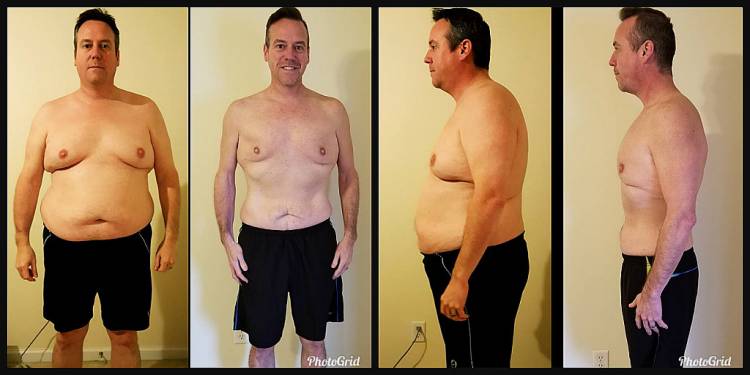 Tracie did not have as easy of a recovery.
"My recovery was a little worse than Chris. I had massive gas pains, and my emotions were all over the place. 2 weeks after surgery I had a MASSIVE panic attack. It was bad. We went to the ER had all kinds of tests done, and of course, nothing was wrong. But just a HUGE panic and anxiety flare up. Come to find out that when you lose weight really quickly, you can have a hormone dump. Because women carry excess estrogen in their fat cells so losing weight fast dumps the hormones into your bloodstream and can wreak havoc on your mental state."
Thankfully the anxiety eventually subsided and when I asked Tracie if knowing what she knows now about the anxiety attacks, would she do the surgery all over again? She replied:
"In a heartbeat."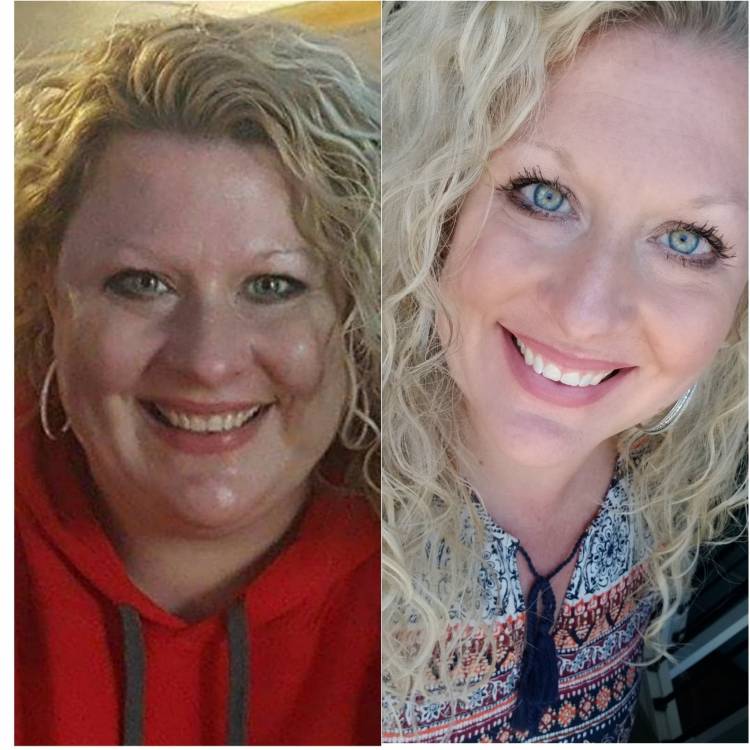 Combined Chris and Tracie have lost a total of 170 lbs. Chris went into the surgery weighing 285 and currently weighs 188. Tracie weighed 240 lbs and now has settled at around 170 pounds.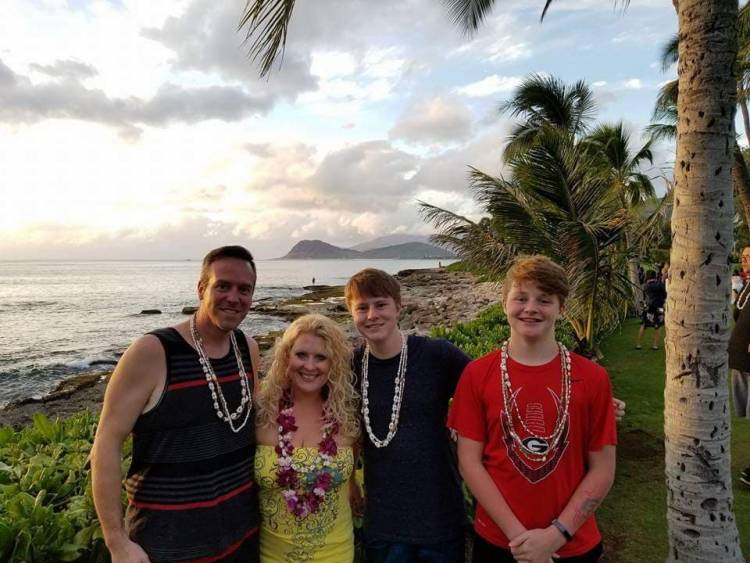 Since their surgery, they have both come out of their shells and feel so much more confident in themselves and their abilities. They have even started a new business venture together which they would never have done before.
"I was scared and hiding all the time before my surgery, I didn't want anyone to see me," Tracie says.
"My biggest accomplishment so far post op has been mostly just not being afraid to step into leadership positions in our entrepreneurial life."
Before their new venture, they were in the home business industry for a few years but kept hitting a wall.
"Truth is you can't really be successful if you hate yourself, and that's where we were. Someone said this to me a long time ago, and I've never forgotten it, "You can't sell a dream if you look like a nightmare! Now I will take pictures, speak on stage, do videos. I will and want to do all of it now."
Chris feels his most significant accomplishment centers around his weight loss and fitness. "My biggest accomplishment has been getting under 200 lbs. I have also started working out and weight training. I can do 8 unassisted pull-ups now, and I have never been able to do a pull up in my life. I have also started running again which is something I wasn't able to do for years. I had always wanted to go rock climbing, and a few weeks ago I did this huge indoor rock climbing wall and made it to the top."
In regards to their relationship after their surgeries, they both maintain that it is the same in some ways as they had a great relationship before, but it's better in a lot of ways because of what they went through and going through it together while supporting one another.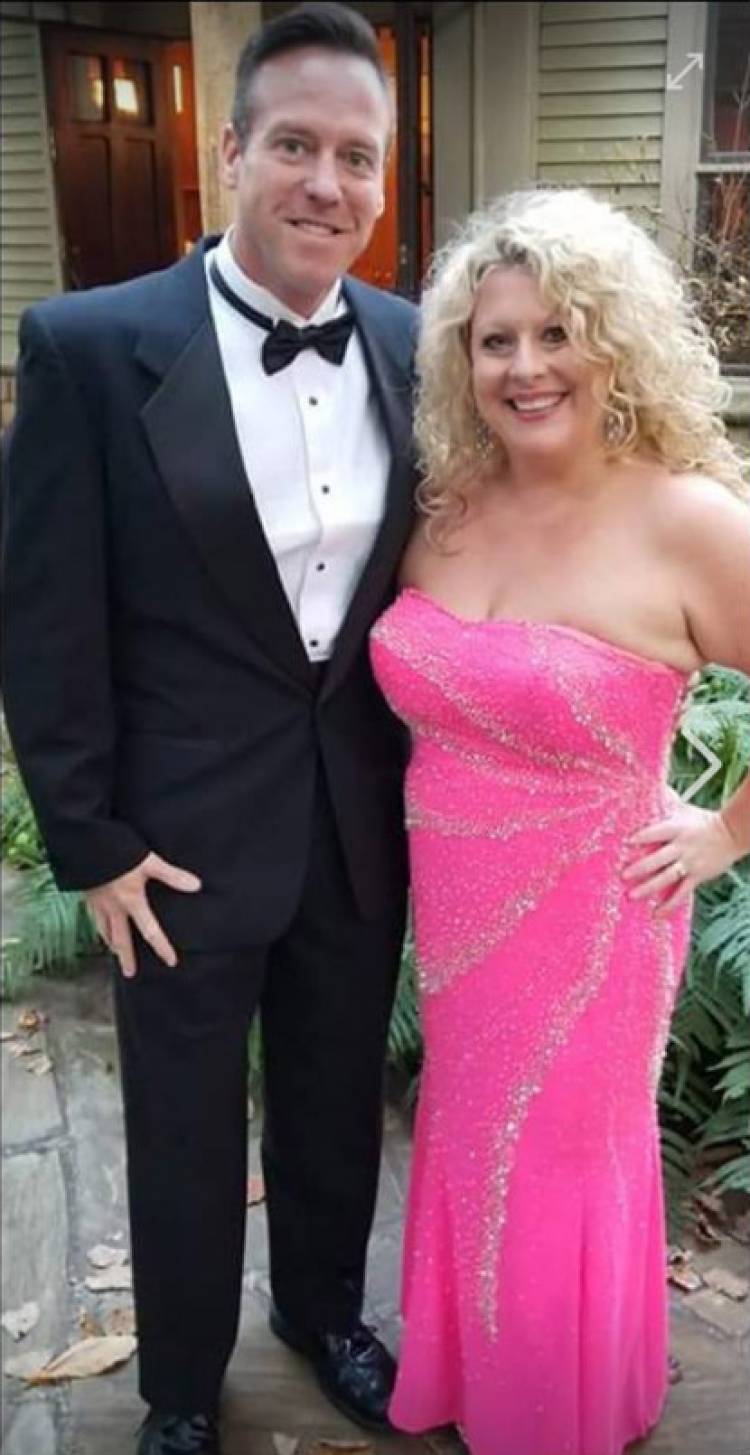 "We have been able to use each other for support since we did this together. There are still tough days when one of us may not be as motivated to stay on track with our healthy eating, or there are days when one of us may not want to go to the gym, but we push each other and hold each other accountable. We are almost 2 years post op now, so the honeymoon phase is over and we can eat a little more, or you learn how to eat around the sleeve by grazing all day. The surgery is a tool but if we didn't make this a permanent change with eating healthy and adding exercise the weight can come back. We still love doing a lot of the same things, but we plan better. We always split a meal and usually still have half of the meal left over. We also have started doing more activities now like walks and finding new hiking trails. We are more active now and enjoy going on adventures and finding new places to explore." Chris says
Chris and Tracie not only got themselves through an incredibly stressful experience, and completely changed their lives. However they did not do it alone, and they were very keen on sharing their story and letting other couples know how they did it, and hoping that their story can encourage others on the same journey.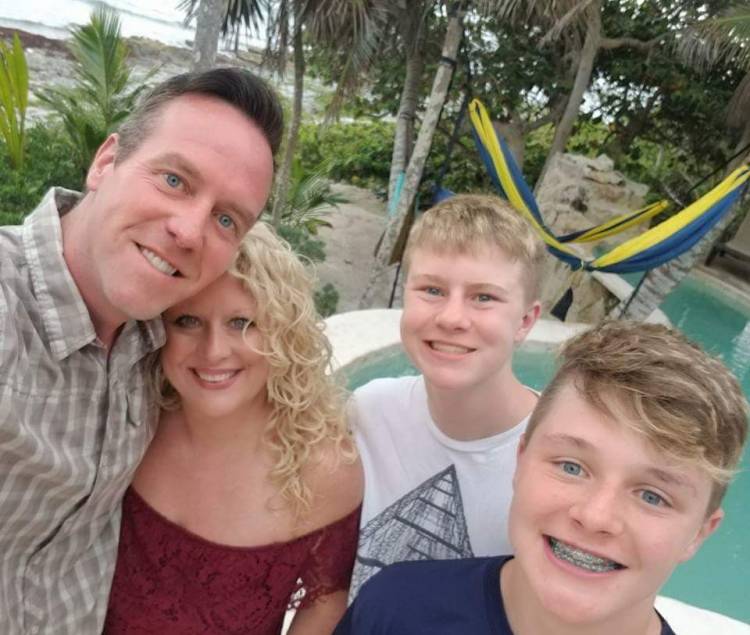 "Lean into each other instead of becoming obsessed with yourself. You will become more and more confident with your new body, and the temptation to only focus on yourself and your looks is there. Try like Hell to avoid that." Tracie says
Chris's advice to those couples is:
"Having a partner to go through the ups and downs of weight loss surgery is so helpful in the journey to lose weight. I would also tell other couples that you will still struggle with the mental issues that come from food addiction. Just because your stomach is now smaller doesn't mean you won't still have the mental struggles that drove you to overeat in the first place. Take it one day at a time and celebrate all the wins. The first 6 months to a year are so crucial to learning new healthy eating habits and getting more active, don't waste that time. If you don't change your old habits, the weight can come back. The surgery is just a tool, you still have to do a lot of the hard work."

They have both learned that it is ok to take a few bites and leave food on the plate, they don't have to eat every bite for it to be worthwhile, and it is ok not to take leftovers home. They both have their preferred methods of working out and even though they don't always like to do the same things, they hold each other accountable. They have both learned their strengths and weaknesses when it comes to how they show their support, and it has only brought them closer.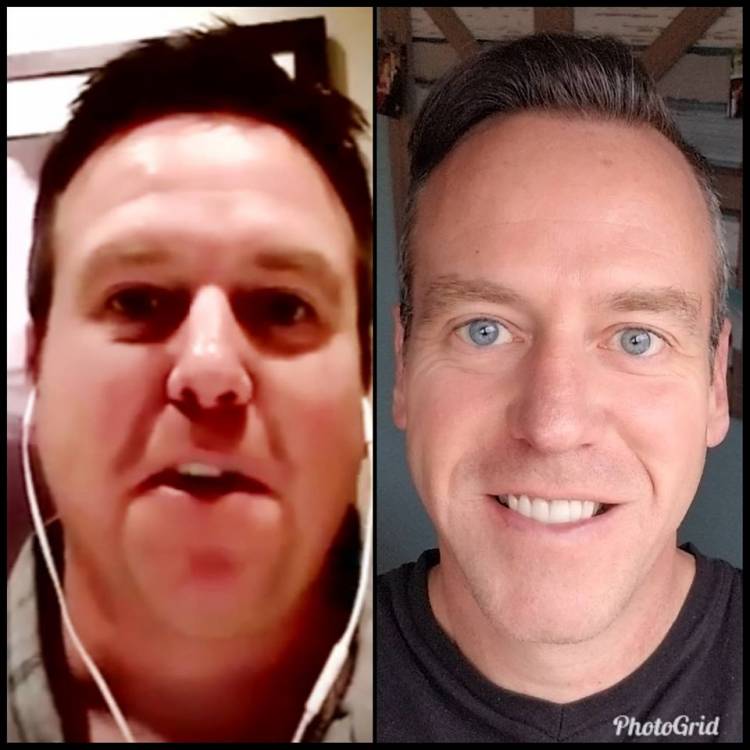 "I think we both compliment each other in areas where the other is weak. I think I have been able to help Tracie by pushing more on the physical side of our weight loss and Tracie has been better about having us focus on the mental side of our food addiction and learning what our triggers are and seeking help to deal with the actual addiction to food."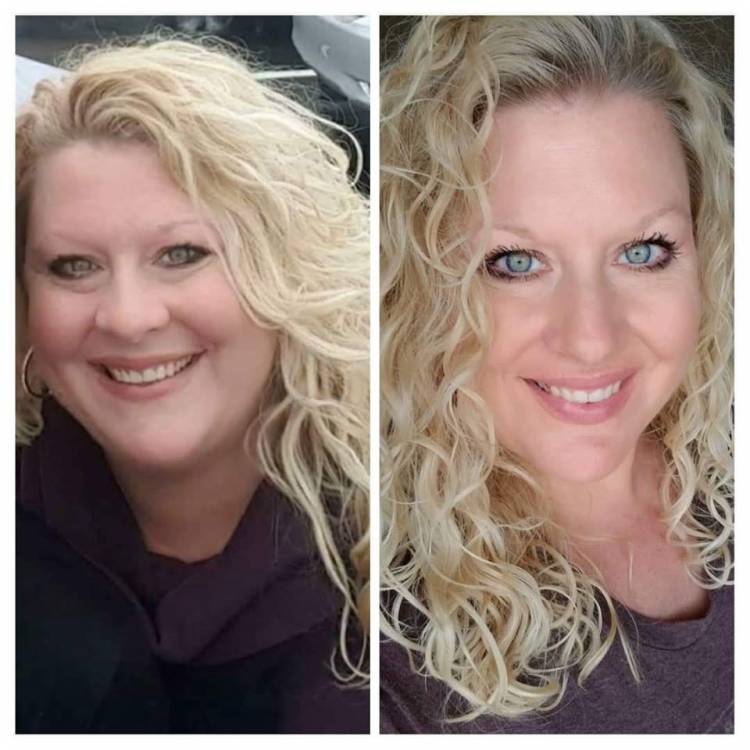 Chris and Tracie's ultimate message to anyone struggling with weight loss is that there is help out there. You don't have to feel shame in seeking out health, and that weight loss surgery is not the easy way out.
"Making the decision to take our health back was one of the best things we have ever done. The surgery helped get us started but now 2 years out we have to do all the hard work by eating right and exercising. We had to make healthy lifestyle changes to maintain our weight, or it will come back. This journey is not over, and the struggle and addiction don't go away overnight. We have to make daily decisions to eat healthily and keep moving and thankfully a healthier lifestyle is becoming our new normal. If anyone struggles with losing weight, I would recommend weight loss surgery. Do something about your weight sooner than later. There is no reason for some to get to 500 or 600 lbs when you have options like weight loss surgery available."