Brittany Johnson Says: "Don't Be Scared to Take Control and Change Your Life."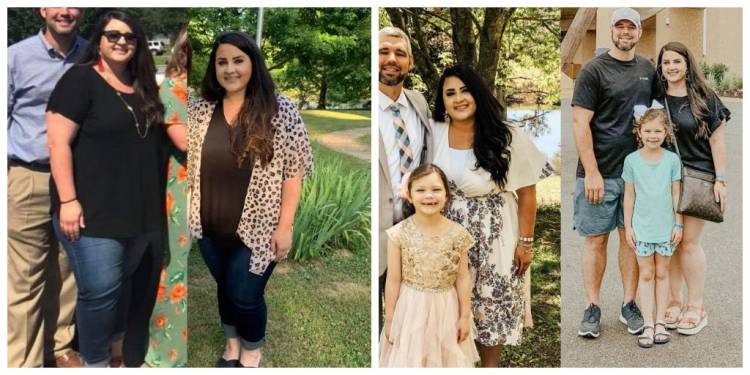 "I got pregnant on accident the first time back in 2011 when I had my Daughter. Best accident ever! After that is when I really started struggling with my weight and about three years later, when my Husband and I wanted to start trying for baby # 2. I had my birth control IUD taken out but never was able to start my cycle again on my own. Probably due to my PCOS and the extra weight I had gained. I did end up having one cycle and got pregnant, but unfortunately, that pregnancy ended in a miscarriage six short weeks later. After that, I started seeing a fertility specialist but was never able to start my cycle. I followed their strict nutritional program and tried to lose weight, but I would fluctuate 5 to 10 pounds and then gain it right back. I had gone through two years of fertility treatments before I finally said enough was enough, and I needed to have this surgery to help me with all of this. My nutritionist suggested weight loss surgery because it was like, no matter what we tried, nothing was working due to my PCOS."
Brittany Johnson had struggled with her weight since she was a teenager, and as stated suffers from PCOS, polycystic ovarian syndrome. She didn't start having serious issues with her weight until after having her Daughter. After she gave birth, she was having severe problems with losing the extra baby weight, and she not only suffered from that weight but only seemed to be gaining more. She tried every diet she could think of and even began seeing a nutritionist.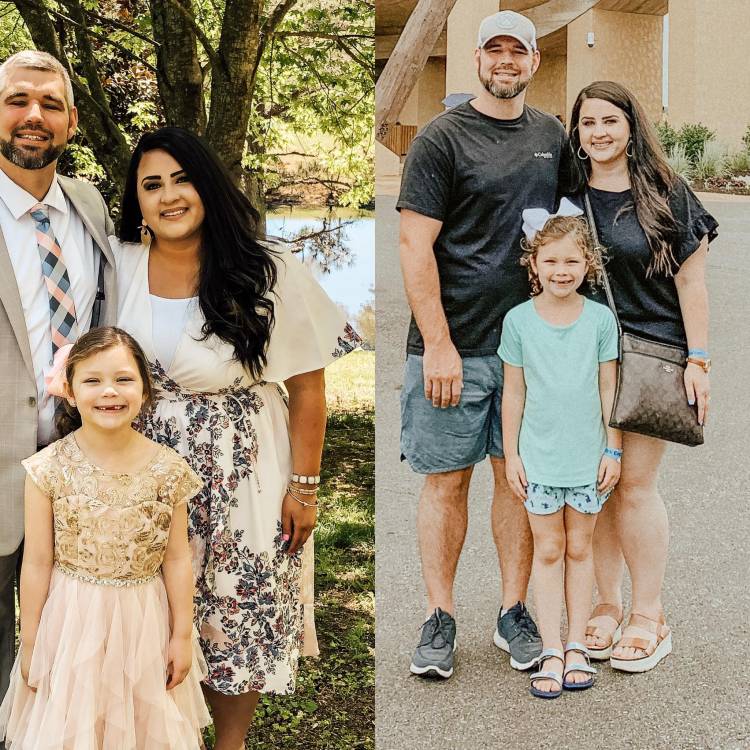 "It got to a point where I was just feeling really tired all the time and was barely able to keep up with work, my home, and all of my Daughter's activities. I always felt insecure about myself no matter where I went, who I was around, or what I was doing. I missed out on a lot of fun family things and trips because I was so embarrassed about my weight. I didn't want to go anywhere or do anything."
After Brittany's nutritionist suggested weight loss surgery, she respected the nutritionist's opinion but was unwilling to make such a, in her view, drastic step at that time.
"It seemed so invasive and extreme that I wasn't ready to take the plunge. It took me another year and nine months to finally see that nothing else was working and that it was my only option if I wanted to lose the weight and keep it off."
After she realized that surgery was what she wanted to do, she began researching facilities in the United States. She saw two Doctors in the US before she realized that Mexico was her only option.
"The first US doctor was extremely rude, abrasive, and short with me, and I decided at that initial consultation, I would never go back to see him again. The ironic thing was that he was extremely overweight, but I felt judged by him the entire time. The second US doctor had a much better bedside manner, but this was around the time I heard about Pompeii Surgical, and I decided I didn't want to wait six months then have to wait to see if my insurance would cover it or not. I did go to two appointments with the second US doctor but ultimately decided that I was just ready to go have the surgery and get it over with and after much convincing and talking with my Husband we decided Pompeii Surgical in Mexico was the best option."
Brittany had the Vertical Sleeve Gastrectomy five and a half weeks ago. Going into the surgery, she was extremely nervous about the anesthesia.
"Honestly I was scared about waking up! Being out under anesthesia is always scary to me. I was also nervous about how modern, and up to date, the surgical equipment was in Mexico. My recovery has been very smooth. I had surgery on a Monday, and I flew home on Thursday. I was back to work on the next Monday. The first week I was tired and a little sore, but it didn't last long, and I bounced right back. I took a picture on Mother's Day and didn't hate it. My face was already slimmed down, and I was so happy to be able to take a picture with my Daughter and not be embarrassed to post it on FB."
Brittany has a unique perspective to offer since she just recently within a little over a month ago had her surgery. With not enough time to realize the potential, her surgery will give to her, she is already seeing results and has no regrets about having her surgery with Pompeii Surgical.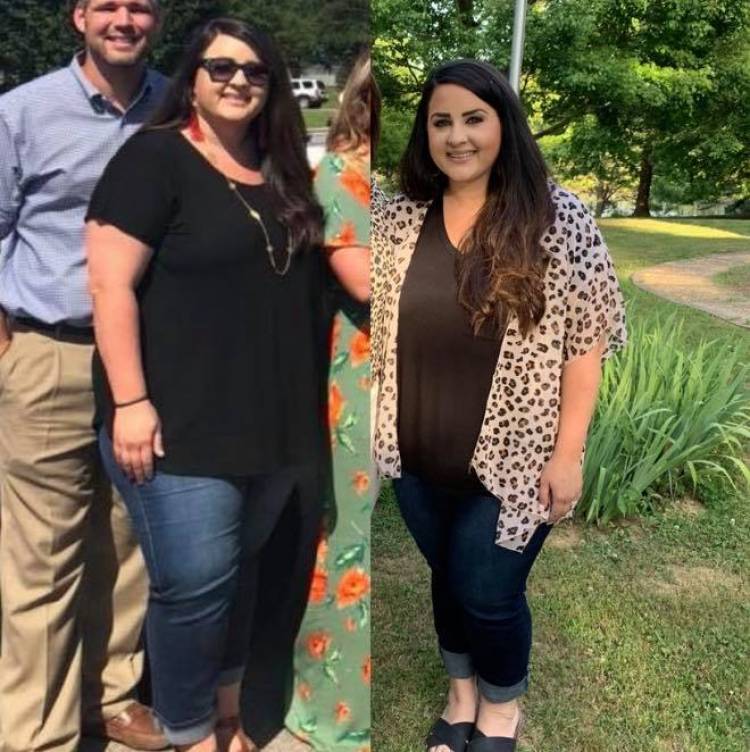 "The entire experience with Pompeii Surgical was exceptional. From the care and attention, I received at the hospital, to the staff helping my Husband order food while he waited on me, to Karina taking us shopping, walking the gas pains away on the beautiful beach, and everything in between. It was such a great experience, and I couldn't recommend them enough. If there is one thing I would take away from this experience, it is not to be scared to take control and change your life. I am only six weeks out while writing this and my life is already better in so many ways. I have lost close to 40 lbs, and I don't even know how many inches but other than losing weight I have gained so much more self-confidence, more energy, and more spontaneity. I am in a better mood and feel so much better in my skin, and this is just the beginning. I was so incredibly nervous going to Mexico and going into this surgery, but I was very well taken care of, and I could not be happier with my decision to take back control of my life and live again for myself and my Husband and Daughter."