Ashley Lloyd Took Control of Her Life in Order to Be Around for Her Boys.
When trying to lose weight, it is so common to keep yourself from eating under the assumption that no food=no weight. While starvation can lead to eventual weight loss, not only is it not healthy, but it's not sustainable. The second your body starts getting sustenance again; it will take more than it needs because it is in survival mode. Unfortunately, any weight loss you have with eating little to no food will come back just as fast once you start eating again. When people rely on unsustainable diets and weight loss tricks, it can leave one feeling like a failure.
"I have literally struggled with my weight ALL of my life. There were a few times I was successful in losing weight, but I starved myself and still had a terrible relationship with food. At age 18, I was determined to lose weight and lost a total of 150 lbs from restriction, over-exercise, and laxative abuse. I nearly died and ended up in treatment for anorexia. I got pregnant at 19, and my Son literally saved my life. I knew I had to eat to provide my growing baby nutrition and that it wasn't about me anymore. He was born just after I turned 20, and unfortunately, I gained over 100 lbs back during my pregnancy, which I never lost."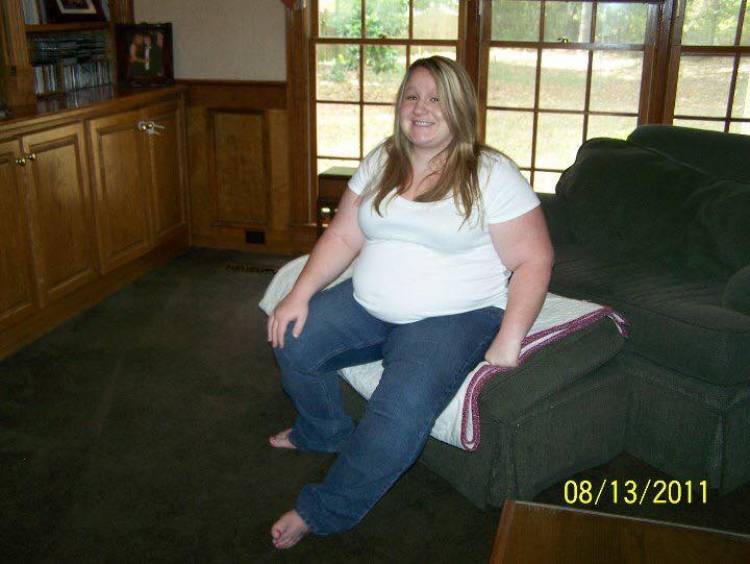 Ashley Lloyd, like countless others, gave into their desperation to lose weight. She realized that it wasn't the way to lose weight, and her life was more important. However, after having her child and realizing that her weight was still an issue, if not more so after the pregnancy weight, she knew she needed to do something. She was devastated by her inability to shed the weight and had many moments that made her feel worse and worse.
"I got an apple watch for my 29th birthday, and I remember being in the store so excited about this gift. When the store associate set it all up, he offered to put it on my wrist. He was apparently unaware that inside the box there was a larger band in the box, so he tried to stuff my chubby wrist into the small band, and when he failed, he told me I'd have to go down the road to Best Buy and buy a bigger band. I was so embarrassed."
There are so many moments that embarrass us in life, but there are also moments we wish we would have or could have experienced.
"I was absolutely miserable in high school due to my weight. I was constantly invited to different events, but always made an excuse as to why I couldn't go and eventually people stopped asking. When my boys were little, we didn't get out and do activities that required being in the heat or walking long distances. I really regret not exposing my boys to sports and organized events due to my weight and embarrassment."
Ashley had tried fad diet after fad diet. This includes her journey with calorie restriction. Not eating was the route that granted her the most significant results, so she ultimately stuck with it.
"I would get so obsessed with it. It was no better than when I was binge eating. Just the other side of the spectrum. After nearly losing my life to anorexia and then becoming pregnant with my Son, I didn't even try to lose weight anymore because I was just as scared of falling into eating disorder habits again."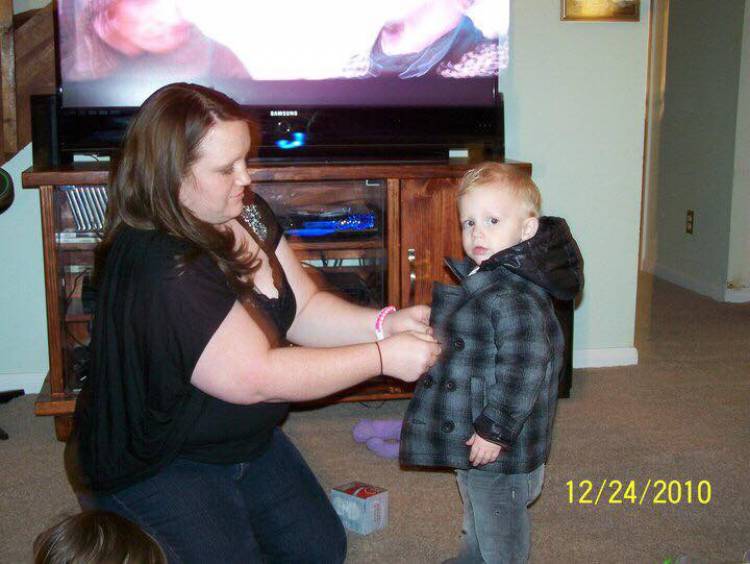 Ashley began researching bariatric surgery in 2017. She had attended a seminar at a local bariatric clinic but was crushed when she learned her insurance would not cover the procedure.
"Later in 2017, a friend of mine had the sleeve done in Mexico and was having amazing success. I asked her many questions, and she added me to the Facebook group. In 2018 I began searching other WLS clinics in Mexico and came across Pompeii Surgical. I added myself to the Facebook group, and after lurking for a few months, it just felt right. Tax time 2018 had come and gone, so I decided to use 2019's tax return to take back my life, and that is exactly what I did."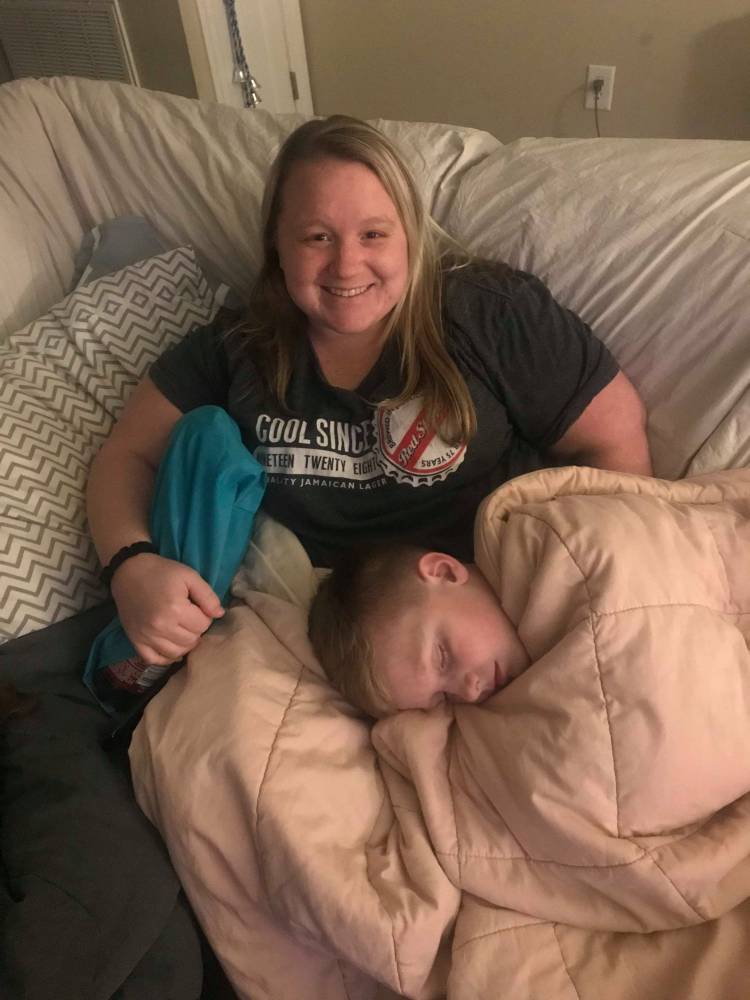 Everyone has a turning point in their life where enough is enough. Ashley's road with motherhood has not been easy, and adding one stressor after another to the mix just led her to her breaking point.
"I have a severely autistic, non-verbal seven-year-old son who requires around the clock care. I was so lethargic day in and day out and had days where I truly thought putting him in an institution would give him a better life. My Husband was doing everything around the house, the majority of the childcare, and working full time. I wasn't enjoying life; in fact, I hated my life and sometimes prayed I would have a car wreck. I knew I had to take control of my life and my health and make myself a priority if I wanted to be around for my boys."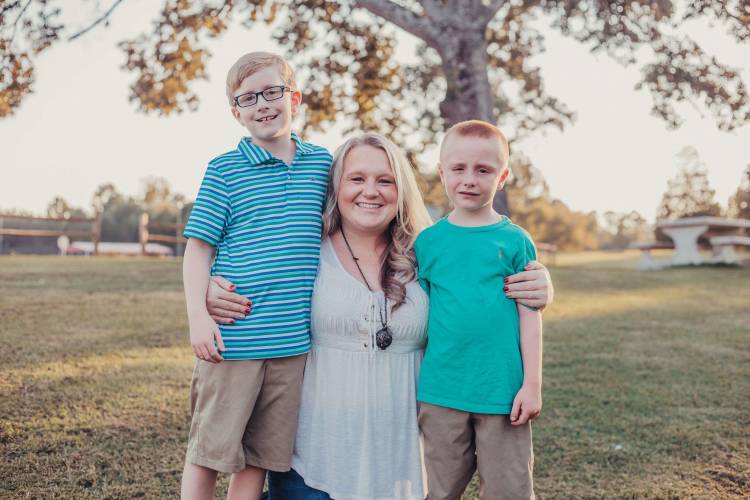 Before surgery, Ashley was always in pain and exhausted. She was suffering from depression and anxiety and was on a multitude of medications. November of 2018 she had bloodwork done, and the results showed that her A1C was elevated. This meant that she was Pre Diabetic. Her blood pressure and cholesterol levels were also high. She was miserable.
"I was extremely insecure and embarrassed. It got to the point where I would not even change clothes in front of my Husband. My oldest Son made comments about my weight, and even though I laughed it off, it really crushed my spirit. I felt like I was an embarrassment to him and knew I was setting such an unhealthy example."
After being motivated by her friends' success with their weight loss surgeries, Ashley knew what she wanted. She wanted to go to Pompeii Surgical and completely turn her life around. She wanted a resolution.
"I was terrified of daily nausea and vomiting that many people talked about in the support groups as well as the possible complications (leaks mainly) that could happen. Later I saw someone post a comment to the effect of many people only post the negative things."
Ashley faced her fears and eventually found herself walking into Pompeii Surgical's lobby. She had the Vertical Sleeve Gastrectomy with Dr. Quinones.
"I am now left with four tiny scars and a new lease on life. I am only able to consume about 3-4 oz of food at a time and if I try to push my limits, my sleeve, which I nicknamed "Princess" haha, lets me know right away. My recovery was better than I expected. The gas pain was the worst part, other than that I was a little sore. I had slight nausea in the first couple of days, but Zofran took care of that. By day 4, I was walking on the beach! I stayed two nights at Pompeii Surgical's recovery house and loved every minute there. By 3-4 weeks post-op, I felt great. My energy levels were increasing rapidly, and I was starting to see results. The drive to the beach house had me feeling calm and tranquil. I knew the worst of it was over, and it would only be up from there. I was proud of myself for pushing through the fear and anxiety and finally taking charge of my health."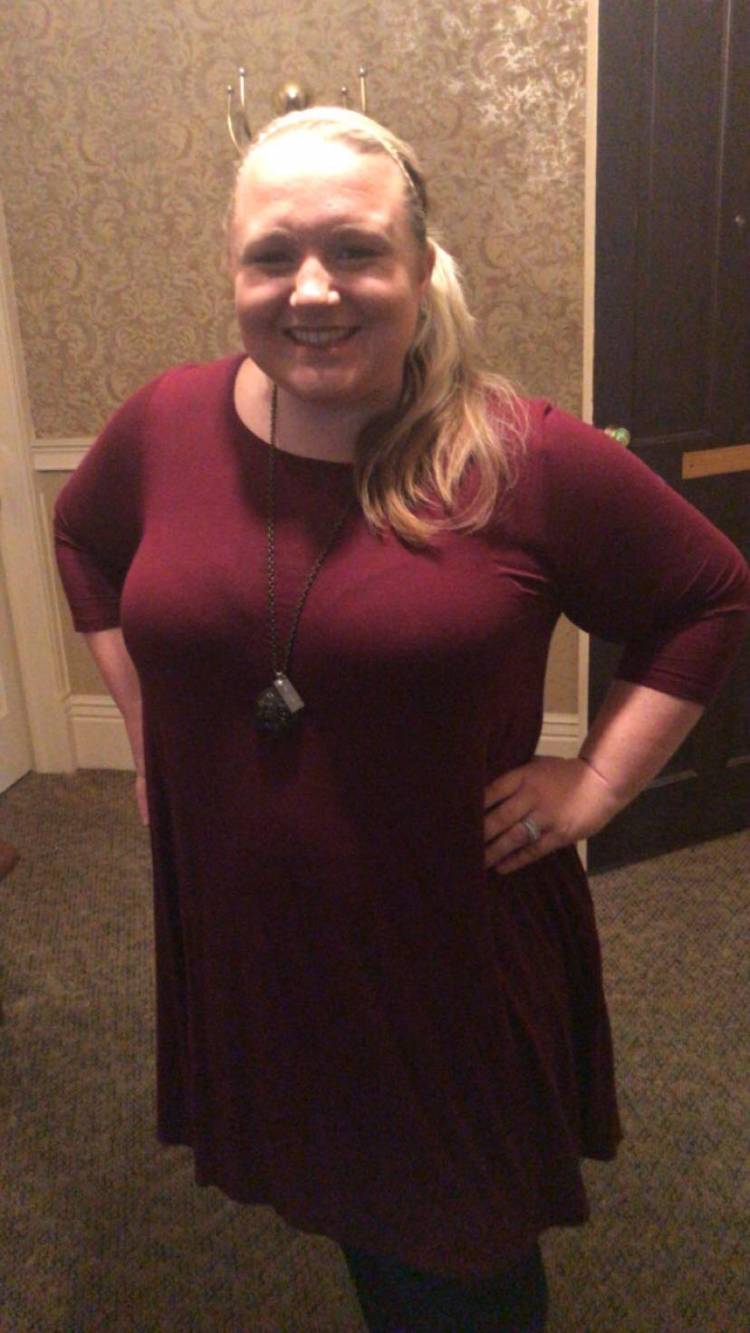 Ashley's health has been on the mend since having her surgery.
"I have more energy than I've had in years. I can work full time and keep up with my boys, and still, spend time with my Husband at the end of the night. I smile and laugh so much now, which was not the case just a few short months ago."

After filling out her application and going through the process, she was thrilled to receive her approval.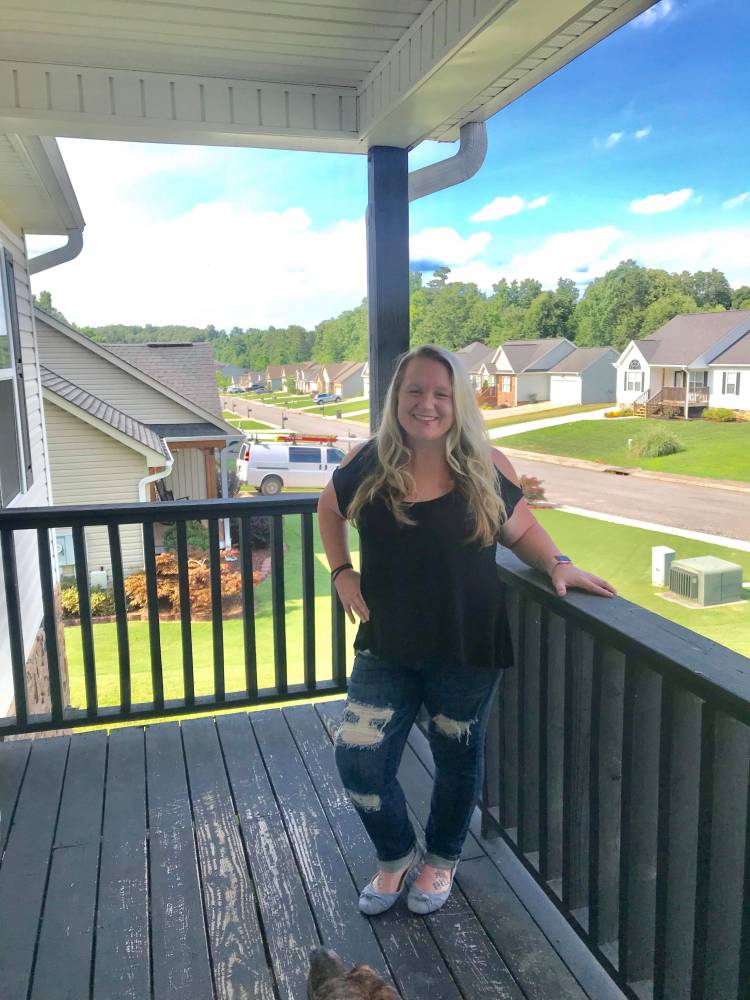 "Overall, my experience at Pompeii Surgical was very positive, and I would definitely recommend them to anyone."